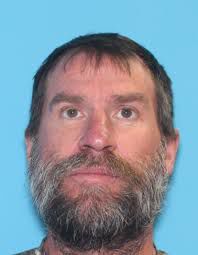 WENDELL — A three-hour police standoff with a man officers thought was armed and dangerous and had a hostage ended when the unarmed man and the woman who was willingly with him surrendered, authorities said. 
Justin Bell, 45, was spotted in a white pickup south of Wendell by a deputy from the Gooding County Sheriff's Office about 4 p.m. Saturday, Gooding County Sheriff Shaun Gough confirmed Monday.
Bell had at least two outstanding warrants, according to Gooding County Prosecutor Matthew Pember.
Bell led the deputy on a pursuit, where officers surrounded him in a cornfield.
Reports that Bell was armed and dangerous and possibly had a hostage in the pickup resulted in a three-hour standoff before Bell was arrested without incident.
Both Gough and Pember said the woman was not a hostage and was willingly traveling with Bell, who did not have a weapon.
Bell's extensive criminal records dates back to 1990 across multiple Idaho counties.
In Twin Falls County, Bell faces current misdemeanor charges of unlawful entry and disturbing the peace.
He has been convicted in Jerome County of rape, domestic battery, possession of a controlled substance, driving under the influence, failure to register as a sex offender and a number of probation violations.