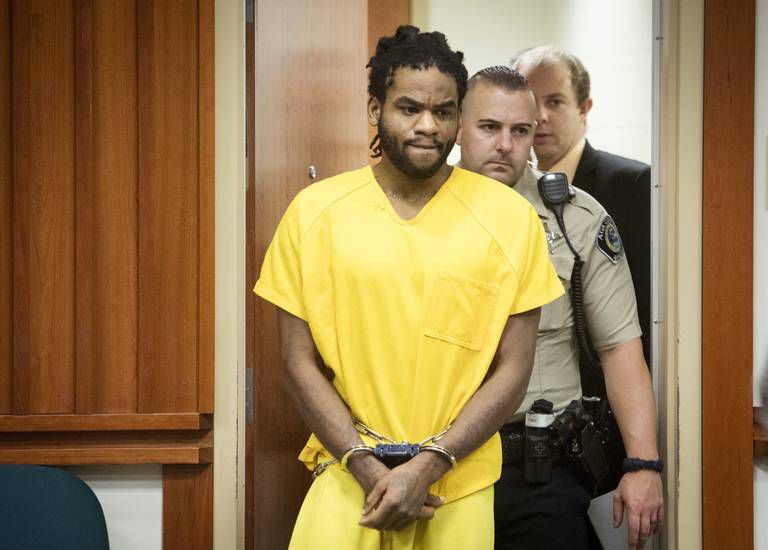 BOISE — The drawn-out hearing to determine whether a 31-year-old man accused of stabbing nine people in Boise is fit to stand trial has finally come to a conclusion.
On Wednesday afternoon, 4th District Court Judge Nancy Baskin ordered Timmy Earl Kinner Jr. to be committed to a state facility for treatment for up to 90 days, according to online court records. But he won't be housed a state hospital, as is typically done.
The 31-year-old is going to the nine-bed Idaho Secure Mental Health Facility at the Idaho Maximum Security Institution because he is "dangerously mentally ill" and presents a "substantial risk of physical harm" to other people, according to Baskin's order.
In her ruling, Baskin said Kinner was "both unfit to proceed and unable to make informed decisions about his treatment." She said he is a flight risk and danger to the community, including state hospital staff.
"He presents a substantial risk of physical harm to other persons as manifested by the evidence of violent behavior alleged in the indictment, as well as his prior criminal history and conduct while in custody such that there is evidence others could be placed in reasonable fear of violent behavior and serious physical Harm," Baskin wrote.
The judge has given Department of Correction officials authority to provide any "involuntary necessary treatment" to help restore Kinner to mental competency. Prison officials have been ordered to submit a progress report to the court on Kinner's mental condition — and whether he has improved enough to proceed. If the report concludes that he will not be competent in the foreseeable future, Baskin said she may order that Kinner remain at the state facility for another 180 days.
Police investigators said Kinner went on a violent rampage at the Wylie Street Station Apartments on June 30 because he was kicked out by a woman who invited him to stay there as a guest.
The nine stabbing victims included six children, and 3-year-old Ruya Kadir, who was celebrating her birthday, died two days after the attack. All of the victims were refugees from Syria, Iraq and Ethiopia.
Kinner is charged with first-degree murder in the death of Ruya, and prosecutors plan to pursue the death penalty. He's also facing numerous other charges, including eight counts of felony aggravated battery.
A trial date has been set for Jan. 13, 2020, but Kinner's attorneys said in court last September that they did not believe he is able to assist in his own defense. A psychiatrist tasked with evaluating Kinner determined that he was not competent, a finding that prosecutors challenged at the evidentiary hearing that began on Dec. 27. It resumed Jan. 3, continued on Jan. 4 and convened again on Tuesday.
Kinner's mental health also came into question long before he arrived in Boise, as did signs of drug use. A judge was asked in 2009 to send him through anger management training and substance abuse treatment, and his mental competency was evaluated in 2012, Tennessee and federal court records show.
Sign up for our Crime & Courts newsletter
Get the latest in local public safety news with this weekly email.