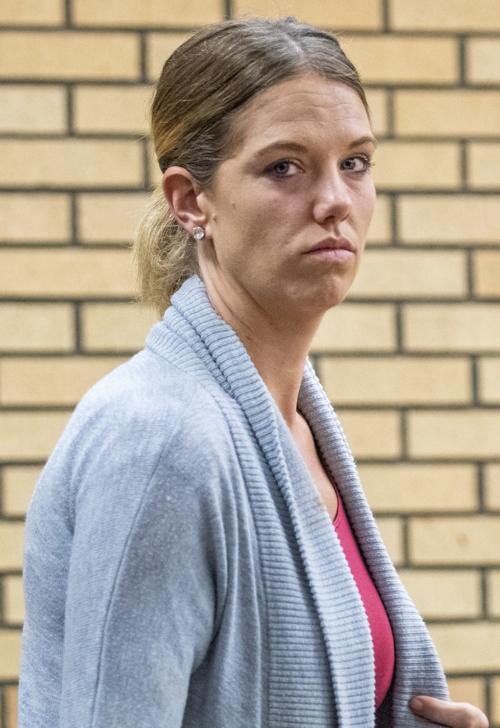 GOODING — A Jerome woman pleaded guilty Tuesday to grand theft for stealing $700,000 while she worked for a Gooding dairy.
Stephanie Wells, 34, appeared before Fifth District Judge Rosemary Emory at the Gooding County Courthouse for the change of plea hearing.
Wells' attorney, F. Matt Stoppello, announced Wells would plead guilty to five of the 19 counts of grand theft filed against her in April.
Wells was hired by Box Canyon Dairy as chief financial officer and internal accountant in 2012, according to court documents. She resigned in January as the dairy was closing its operation. Wells was charged after an investigation showed she had written checks to pay credit card bills and falsified payments for a loan she had with the company.
Emory read the plea agreement signed by Wells, outlining that Wells would enter her guilty plea to five counts, and the other 14 counts would be dismissed.
The maximum sentence for each count of grand theft is 14 years in prison and a $50,000 fine, Emory said. The plea agreement provided an open recommendation on sentencing, with probation as a possibility, Emory said.
As Emory questioned Wells about her wish to plead guilty, she asked, "Do you believe you have any defenses to these charges?"
"No," Wells quietly replied.
Emory read each of the counts asking for Wells' plea.
Wells was then asked what she did that made her guilty of the charge.
"I took a Box Canyon Dairy check to pay a personal credit card," Wells answered.
After Emory scheduled Wells' sentencing for Feb. 25, Gooding County Prosecutor Matt Pember informed the court that, though an exact figure has not been determined, the restitution Wells will be required to pay will be more than $600,000.
Wells and her husband, Dustin Wells, face a civil lawsuit brought by Box Canyon Dairy in Jerome County in an attempt to recover the funds. Dustin Wells filed a bankruptcy petition in May.
Sign up for our Crime & Courts newsletter
Get the latest in local public safety news with this weekly email.