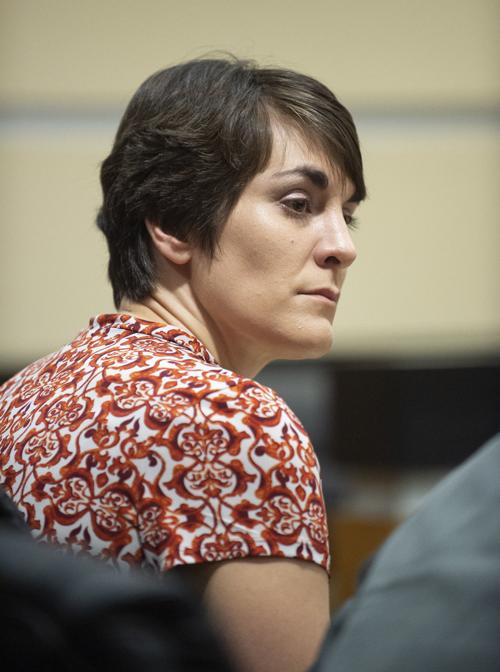 JEROME — A local teacher who police say stabbed her ex-boyfriend in front of children in April pleaded not guilty Monday to attempted murder and other charges.
Tawna Day Huttanus, 36, appeared before Fifth District Judge Rosemary Emory on Monday morning at the Jerome County Judicial Annex in Jerome.
Huttanus faces charges of battery with intent to commit a serious felony, injury to a child, domestic violence-traumatic injury in the presence of a child, and attempted murder in the first degree, court records say.
Huttanus stabbed her ex-boyfriend with children present in the house, police say. She remains on house arrest.
Emory read each of the four charges stemming from the April 14 incident and the maximum penalty for each charge. If convicted, Huttanus could spend anywhere from a minimum of five years in prison to 20 years, and face fines of $20,000 to $50,000.
Huttanus' attorney, Steven McRae, entered a plea of not guilty to the charges.
McRae also told Emory there is a question of Huttanus' mental competency and that she has been in treatment since her arrest on the charges. The plan is for the woman to undergo a psychological evaluation to aid in settlement discussions, McRae said.
Eileen McDevitt, deputy prosecuting attorney for Jerome County, agreed with the request.
"We're looking for a full evaluation," McDevitt told Emory.
Huttanus was a third grade teacher at Jefferson Elementary School when she was arrested. She remains employed but is on administrative leave, Jerome Joint School District Superintendent Dale Layne said Monday.
A jury trial has been scheduled for Nov. 5 and is expected to last four days.
Sign up for our Crime & Courts newsletter
Get the latest in local public safety news with this weekly email.