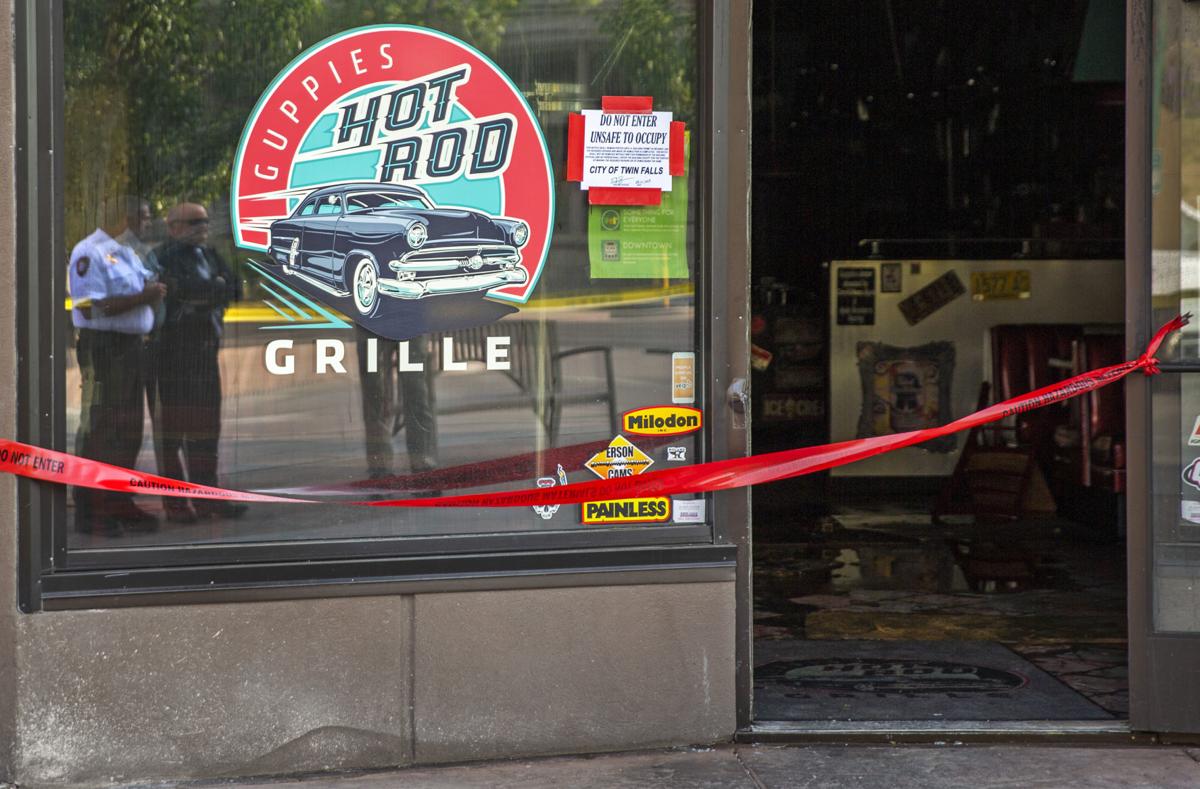 TWIN FALLS — Several Main Avenue businesses were roped off Monday morning as investigators worked to determine what started a fire that caused major damage to Guppies Hot Rod Grille.
Fire crews responded to the blaze shortly before 10 p.m. Sunday and stayed on scene until at least 5 a.m. Monday. It took just under an hour to get the fire under control.
Firefighters contained the fire to Guppies Hot Rod Grille, where it originated. Surrounding businesses sustained only minor damage, including a lingering odor from smoke and some broken windows where fire crews had to force their way in, Twin Falls Fire Chief Les Kenworthy said.
"It was a loss for Guppies and impacted the community, but all in all it could have been so much worse," Kenworthy said.
The fire is thought to have originated in the kitchen area of Guppies, toward the back of the restaurant. Fire marshals have not yet determined a cause, but at this point it does not appear to be a case of arson, Kenworthy said.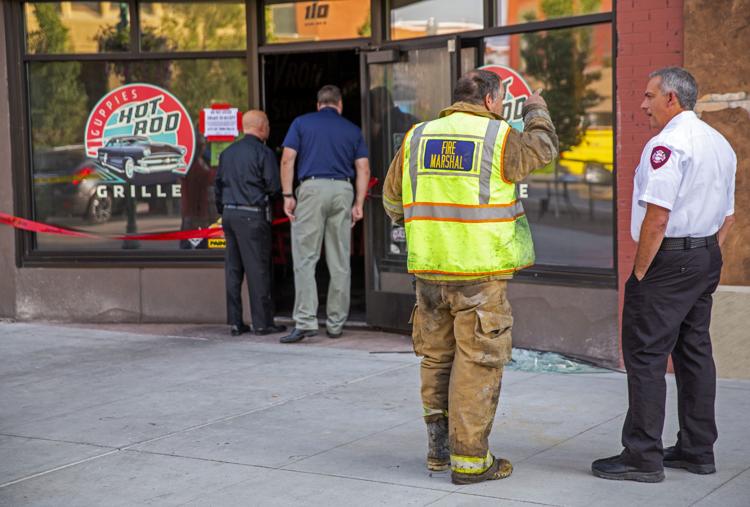 The most severe damage is to the rear half of the restaurant, which was "totally destroyed," Kenworthy said. The front half of the restaurant also sustained smoke and heat damage.
"They're going to have to pretty much go in and gut the whole thing out and rebuild the interior," Kenworthy said.
Fire crews from Twin Falls, Jerome, Filer and Rock Creek were on scene Sunday night. Magic Valley Paramedics also responded. There were no injuries reported and nobody was believed to be in the building when the fire started, a city statement said.
Guppies said in a Facebook post early Monday that it will still hold its third annual Oktoberfest car show in downtown Twin Falls on Oct. 6.
"Despite our recent tragedy; we still stand proud and strong and will remain present on Main Street Twin Falls," the post read.
In another post later in the afternoon, the restaurant said it planned to rebuild "and bring the state of Idaho something they have never experienced."
Some neighboring businesses offered supportive words on social media Monday and praised the fire crews for their response.
"Our hearts go out to #guppieshotrodgrille," The Brink Studio wrote on Facebook. "It's a small business owners worst nightmare, watching your life's dreams literally go up in smoke.
"I cannot say enough about how amazing the responders handled everything," the post continued. "You don't realize how much they put their life on the line by forcing entry and charging head on into danger until you see it in real life."
A few doors down, the Yellow Brick Cafe will offer half-off meals to all Guppies employees, firefighters and first responders this week.
"There's not a lot we can do when something like this happens," the restaurant wrote in a Facebook post, "but we can show love."
Sign up for our Crime & Courts newsletter
Get the latest in local public safety news with this weekly email.