BURLEY — Two people have been charged after police found a credit card manufacturing machine, numerous credit cards and a book with thousands of credit card numbers in it in the back seat of a vehicle after the driver was pulled over for failure to use a turn signal.
Jonathan Dominic Coons, 39, from Oregon, and Samantha A. Rudd, 23, from Washington state, are both charged with felony criminal possession of a financial transaction card and fraudulent misappropriation of personal identifying information for purchase or credit valued over $300.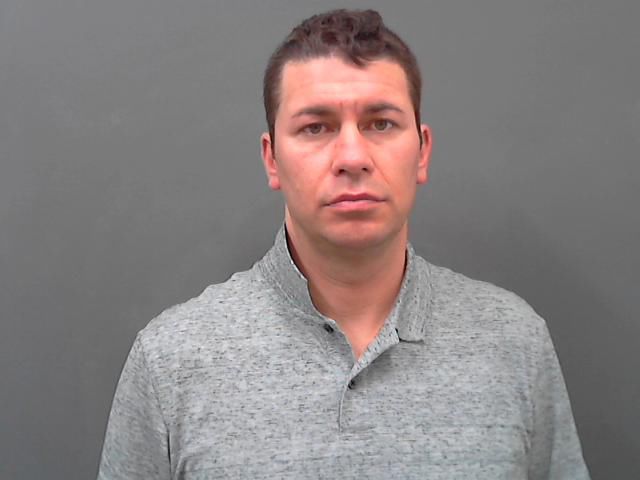 On Jan. 19, Rudd, who was driving a rented Ford SUV with Coons as her passenger, was pulled over by an Idaho State Police trooper after police say she failed to use her turn signal to merge onto Overland Avenue from Interstate 84 Exit 208.
The trooper approached the passenger's side of the vehicle where Coons was sitting with the back of the seat leaning back, the police report said. The officer said the window was only rolled down about five inches and Coons appeared to be hiding his face with the door frame and not making eye contact with the trooper.
Rudd told the officer she did not have a driver's license and the vehicle was a friend's rental, and she provided the trooper with a rental agreement in another woman's name.
The officer called the Cassia County Sheriff's Office to ask for a K9 officer at the scene and the dog alerted officers to an area between the front and rear doors at the door seam. When the door was searched, officers noticed different types of credit cards inside the door pocket. They found more credit cards underneath the seat along with an Oregon driver's license for the woman listed on the rental vehicle and credit cards and gift cards with Coons's name on them.
They also reported finding a Washington state driver's license and more credit cards along with expensive items including two $650 jackets that appeared to have been recently purchased. On top of the rear seat they reported finding a gray backpack, which contained a credit card manufacturing machine, blank credit cards and a book with thousands of credit card numbers, some which had been crossed out.
Dates in the book went back to June 2017 leading officers to believe the pair had been involved in an ongoing operation. Police said there were two different writing styles were found in the book with different colored ink. Two driver's licenses found in the vehicle, including the one used to rent the vehicle; police say they both resembled Rudd.
ISP received an email from the Vancouver Police Department stating they had an open investigation on Coons for financial transaction card fraud in Washington.