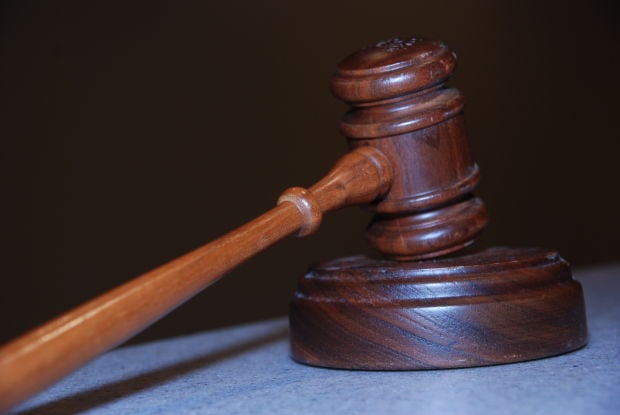 BOISE — The Idaho Supreme Court has rejected the appeal of a man who says he was too young to be sent to death row after he was convicted of killing two people at the age of 19.
James Harvey Hairston was sentenced to death in the killing of an elderly couple during a robbery in 1996. At the time, the sentence made him the youngest inmate on Idaho's death row.
In his appeal, Hairston contended his sentence was unconstitutional because he was under 21 at the time of the conviction. He also said the court should have considered the fact that he was immature for for his age when deciding what sentence would be appropriate.
The Idaho Supreme Court unanimously rejected Hairston's claims on Monday, noting that while people under 18 can't be sentenced to capital punishment, the U.S. has no such prohibition for older defendants.
Justice Richard Bevan, writing for the unanimous court, said Hairston failed to show that evolving standards of decency prohibited imposing the death penalty for people younger than 21.
"While we are not blind to the national and international trends, and even those Idaho-centric cases which arguably show that offenders who were under the age of twenty-one at the time of the offense are rarely given the death penalty, Hairston has provided no evidence that a consensus exists among those states that continue to exercise the death penalty about this issue," Bevan wrote.
During Hairston's sentencing, the trial court judge said the murders of William and Dalma Fuhriman amounted to executions for money. According to court documents, Hairston and a friend, Richard Kilpfel, were driving from Colorado to Washington state when they stopped at the Fuhrimans' ranch because they ran out of money.
The couple, both 72, invited them in and offered to help the men find jobs. While William Fuhriman was looking at a phone book, Hairston shot him in the head and then shot Dalma, authorities said.
Hairston and Klipfel stole credit cards, a little cash and some other items from the home before continuing on their way.
The two were caught near Clarkston, Washington, three days after the killings. Klipfel was sentenced to life in prison.
Copyright 2020 The Associated Press. All rights reserved. This material may not be published, broadcast, rewritten or redistributed without permission.
Sign up for our Crime & Courts newsletter
Get the latest in local public safety news with this weekly email.