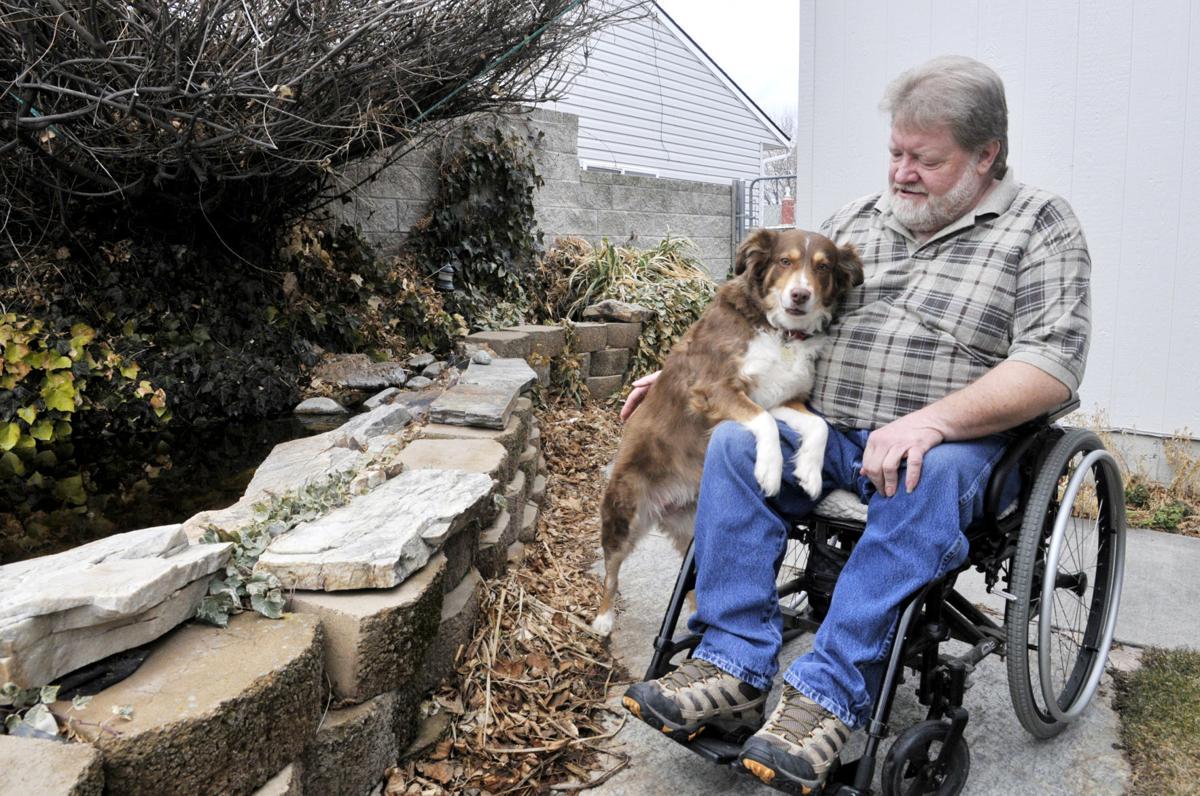 BURLEY — The emotional pain Milo Hatt has felt since the night 46 years ago when he drove his brother's car into the back of the Burley High School marching band has never dulled.
The crash injured 17 of his classmates, including Debbie Flowers, who was seriously injured and died last month at 63. Flowers never fully recovered from that crash. She was in a coma for months after, and she was left with vision, mobility and memory problems for her whole life.
After reading a Times-News story about Flowers' death, Hatt and his family decided to finally tell their side of the tragic story.
"I punished myself and other people punished me, but I don't think anyone could have punished me more than I did myself," Hatt said. "I had run into my own classmates."
The late June day fell between his junior and senior years, and he was working for a farmer at the edge of the desert in Minidoka County moving sprinkler pipe. He got home from work that day, took a shower and went to pick up his girlfriend and bring her back to his family's home.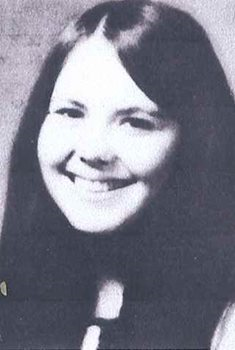 As he drove to her home, he traveled down the same road that just minutes later would be strewn with marching band students and their instruments.
It was dark, after 10 p.m., and the band was still practicing on the residential streets for an upcoming trip to the Calgary Stampede in Canada.
"I was speeding. I was probably going 40," Hatt said about the moments before the crash when he turned from Park Avenue and began traveling east on 24th Street. "When I saw them, all I saw was the glare (of the headlights) off their instruments. I thought it was people on bikes. I rammed on the brakes and cut the car to the right. It skidded and came up against the curb."
As police and ambulance crews arrived, Hatt was put into the back of a patrol car and told he was under arrest for drunken driving.
"I hadn't been drinking that day," Hatt said. "And I wondered why they said that."
Hatt sat in the back of the patrol car feeling dazed and watched what "looked like a horror scene out of a movie."
Over the years much of what happened that night and the following court process would become a blur for him. But the enormity of it shook him to his core that night.
"I thought I should be dead," he said. "I thought 'I'm going to hang myself.' I couldn't eat for a week and I was sick for a month."
He was initially charged with driving while intoxicated and reckless driving, a fact widely reported in the news. He was taken to the hospital that night and underwent tests for alcohol. When the tests came back weeks later, the results showed he was not drunk, Hatt said.
That news, he said, was not reported.
The family's insurance agent also disagreed with other facts in the police report after visiting the scene. One fact the agent disputed was that Hatt's car had skidded hundreds of feet, which Hatt says was impossible.
A civil lawsuit was also later filed, but after an initial court appearance, Hatt was shielded from the legalities by the family's attorney. The DWI charge was later dropped and the reckless driving charge reduced to inattentive driving, to which he pleaded guilty, Hatt said.
But the stigma of being called a drunken driver that plowed into a high school band remained.
"It was the biggest story in the state that year," Hatt said.
Adults from the community and across the state began calling the Hatt home, saying nasty things to the teen and his family.
While out in public, family members encountered people who told distorted versions of what happened or said cruel things like Hatt should have been killed in the crash.
Hatt's brother Mickey Hatt, of Burley, said the family was tormented by the cruelty for decades.
"After a month, instead of feeling sorry and sick I started to become angry," Milo Hatt said. "I felt let down by so many people. From that day on I didn't trust the media or the cops."
He never kept any news clippings or court papers.
"I didn't want those negative things in my life," he said.
The Times-News was unable to locate either police or court records, but found stories from two Magic Valley newspapers.
The story was revisited in the Times-News after band member Debbie Flowers, the band member most seriously injured in the crash, passed away last month.
Hatt said he talked to Flowers years after the accident, and she had assured him that she didn't hold any grudges towards him.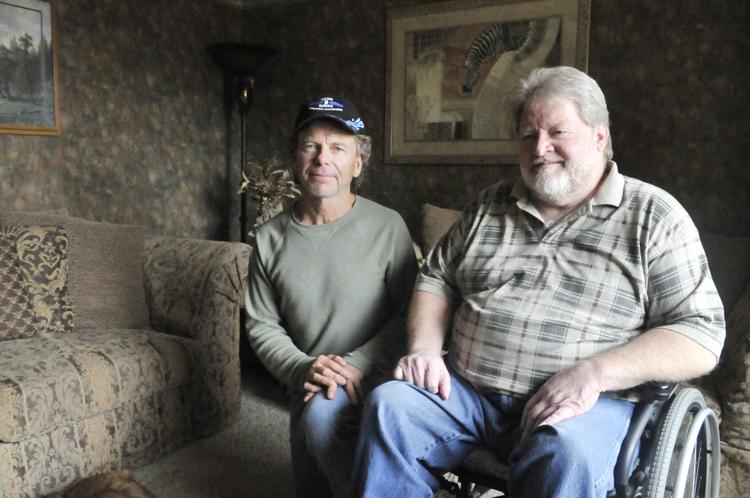 "It's too bad. It was 46 years ago," Hatt's lifelong friend Rick Holmes, of Rupert, said. "Everyone had dealt with it and now it's resurfaced."
Anyone could have hit them as they marched on that dark street, Holmes said.
He should have set the record straight about the drunk driving a long time ago, Hatt said.
"Afterwards, I never set foot in church for 20 years, he said. "I lost faith in God and people. I felt betrayed by everyone except my classmates."
He never felt any animosity from his classmates, he said.
But he said he stopped caring about what other people thought because he felt like he couldn't change their minds about him.
"I know that it bothers him a lot," said Hatt's wife, Teresa Hatt.
He tends to turn it inwards, she said, but it still bothers him.
"It was bad, and there were terrible consequences. I hated it as much as anyone else," Milo Hatt said. "But I never had a DWI or reckless driving charge before or after."
A couple of years after the crash, Hatt was a passenger in a crash that killed his friend, who was driving, and a driver in another car. Hatt's injuries were extensive, and he was in a full body cast for eight months.
Then, at age 28, he crashed his dirt bike and broke his back, which left him paralyzed from the chest down. Determined not to become a burden on friends or family, he continued to work.
"I learned that family is all important," Hatt said, along with friends like Holmes, who stayed around for decades.
During the past 25 years of his life, Hatt began attending church again and his defensive demeanor slightly softened.
"I don't think I was a bad kid then, and I don't think I'm a bad man now," Hatt said. "I just don't want this to impact my family anymore."
Sign up for our Crime & Courts newsletter
Get the latest in local public safety news with this weekly email.