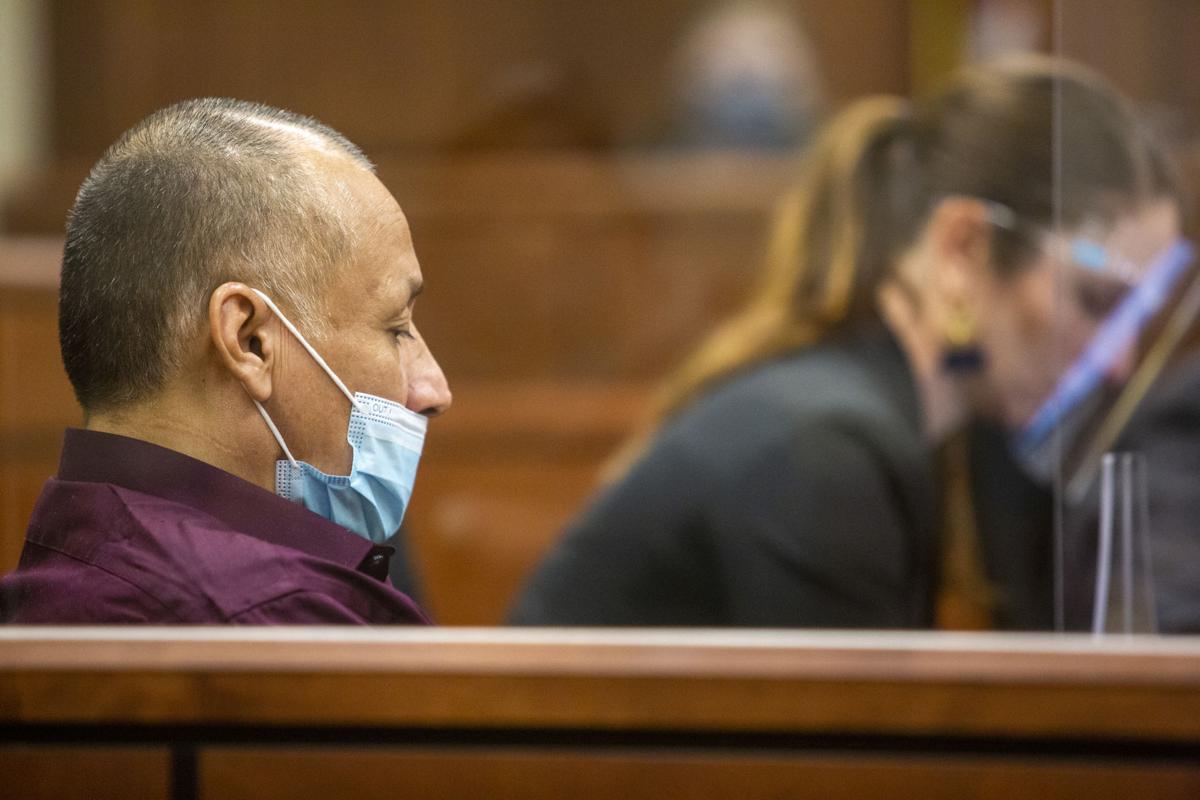 BURLEY — The opening arguments in the murder trial of Gilberto Flores Rodriguez on Tuesday included the prosecution and defense agreeing on one thing: that mistakes were made in the investigation into the death of 14-year-old Regina Krieger.
"The investigation in 1995 had issues," Cassia County Prosecutor McCord Larsen said during opening arguments.
Rodriguez's attorney Keith Roark agreed.
But it may take some time to find out how the jury will respond to the arguments. The case is scheduled to continue until June 4.
For Tuesday's opening arguments, the jury box extended into the galley, cordoned off by police tape. The trial is under safety mandates issued by the Idaho Supreme Court, which included mask wearing, social distancing, plexiglass barriers and disposable covers for the microphones. The courtroom will also serve as the juryroom.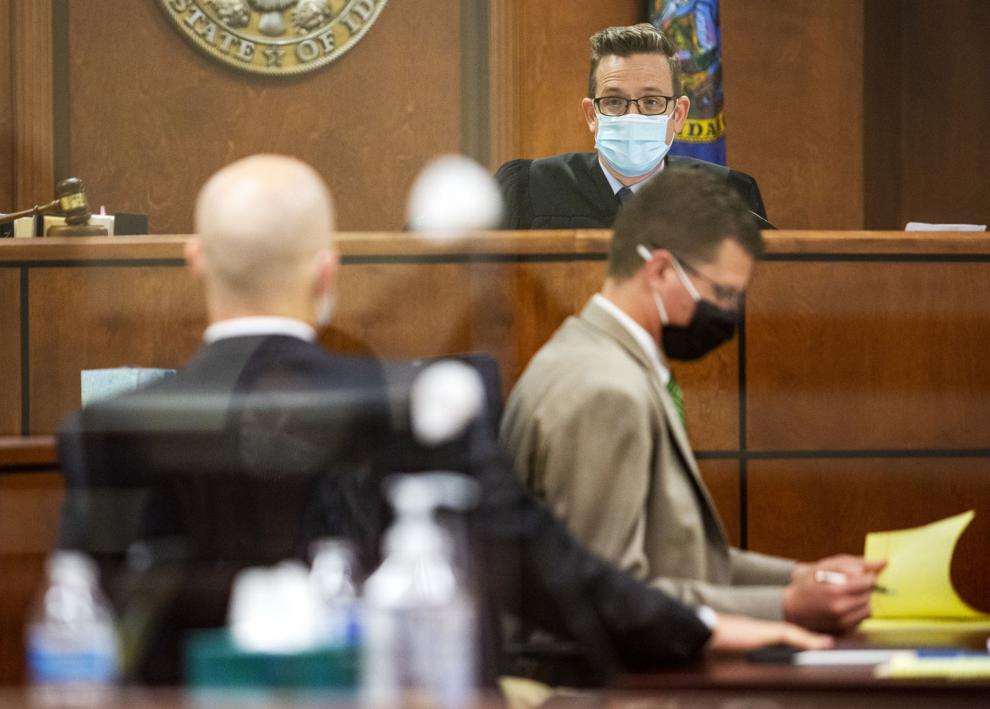 Rodriguez, who was dressed in a purple button-up shirt for court, was charged in 2019. Police documents said he slit Krieger's throat and stabbed her in the heart.
The jury also heard a video deposition of the prosecutor's first witness, a medical examiner who inspected Krieger's body after it was found — six weeks after she disappeared from her basement bedroom.
Larsen said testimony will show that Rodriguez, who was an adult at the time of the murder, enlisted the help of then-16-year-old Cody Thompson, who was waiting outside Krieger's home, to help carry her body to a vehicle and dump it in the river.
Larsen said as a teen Thompson "was consistently on the wrong side of the law," and told different versions of the events to police and in court.
He is now serving a life sentence in prison on an unrelated charge.
Larsen said Thompson was "scared" about telling the truth about the murder and came forward to police as a 40-year-old man.
Larsen said he will prove to the jury through witness testimony what happened to Krieger.
In the defense's opening, Roark said the prosecution's three witnesses are all in prison and have something to gain by testifying against Rodriguez, after the FBI took over the case.
A prosecutor, he said, can ask for reduced sentences in exchange for assistance in a case, he said, and there's no way to know if that happens.
"They (the witnesses) are liars and they have something to gain and they don't care if something happens to someone else," Roark said.
Roark said the sheriff's office initially dismissed the missing person's report on Krieger and figured she was a runaway who had staged the scene.
Roark said there was blood on the floor, walls and up the stairs and drag marks on the ground leading to a back fence. Police never considered whether a 14-year-old was capable of staging such a scene, he said.
And police officers allowed outside people to enter the crime scene and contaminate possible evidence and no fingerprints were taken. He also said at one point Krieger's head, which had been removed from her body for dental identification, was lost.
Advances in DNA technology, not available in 1995, show two complete profiles were found on Krieger's body; neither match Rodriguez's DNA, he said.
"There is not only reasonable doubt," Roark said. "There are doubts literally swarming all over this case."
The first witness Cassia County medical examiner Kerry Patterson, testified that Krieger died after her jugular veins were cut, likely when the murderer pulled her hair back and slashed her throat. She died when air entered her veins and stopped her heart. The murderer than stabbed her in the heart, which would have also killed her. She was likely on her back, he said, when she was stabbed in the chest.
She also had injuries to the side of her head, her nose and a defensive wound on the palm of her hand.
He said her body had been partially submerged on a sandbar and animals and birds had also damaged it.
Patterson said the perpetrator was likely right handed and the blunt force trauma on her head could not have been done by a fist, but rather by a heavy object.
PHOTOS: Gilberto Flores Rodriguez murder trail
Gilberto Flores Rodriquez trial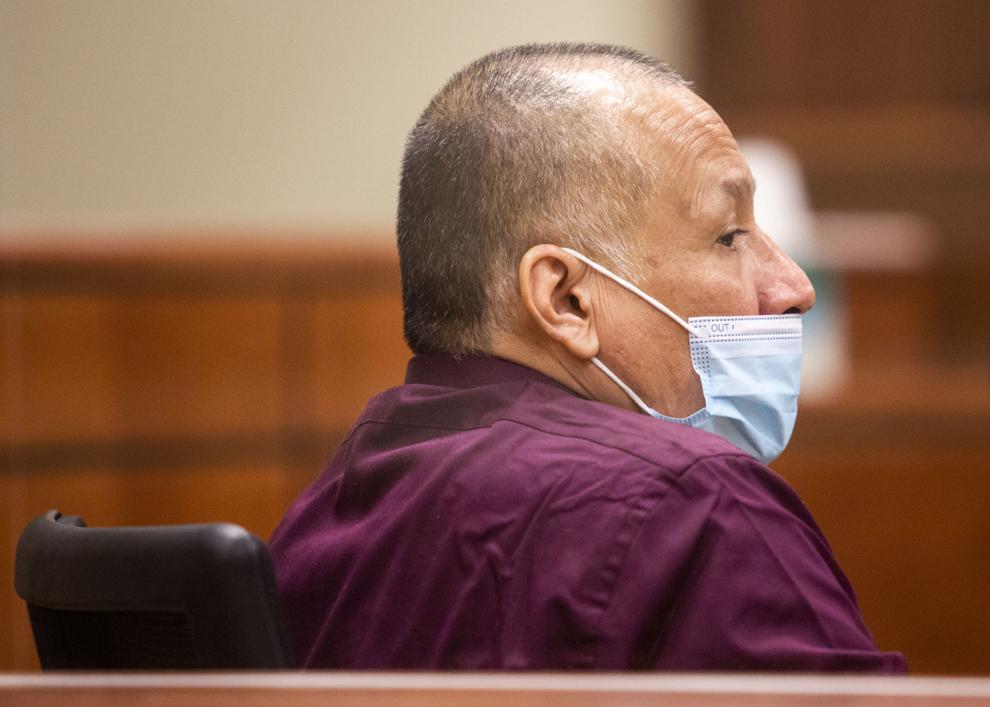 Gilberto Flores Rodriquez trial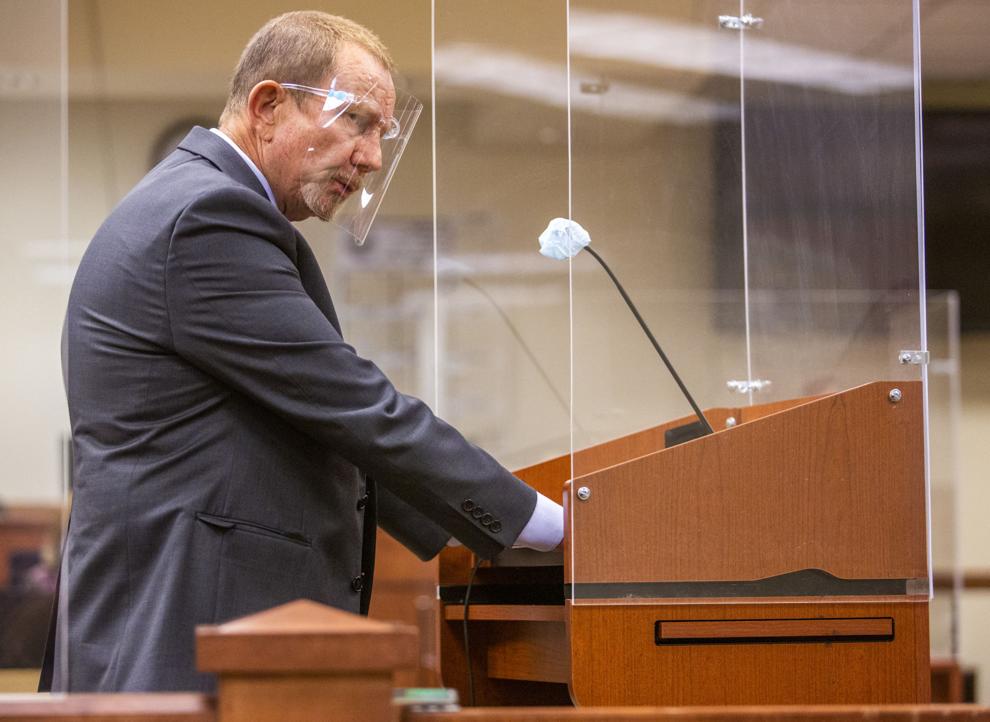 Gilberto Flores Rodriquez trial
Gilberto Flores Rodriquez trial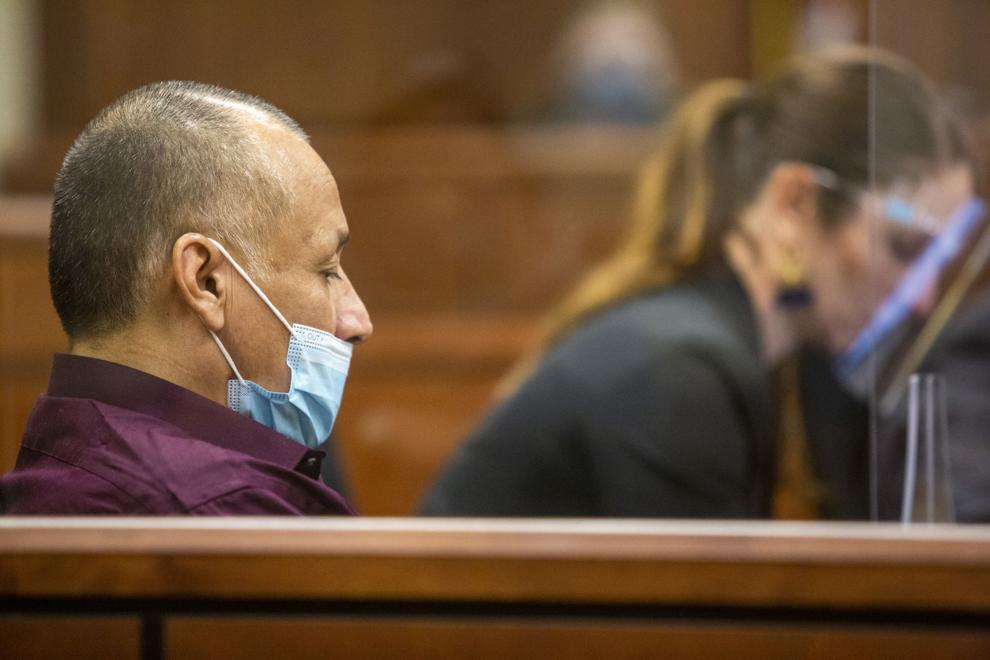 Gilberto Flores Rodriquez trial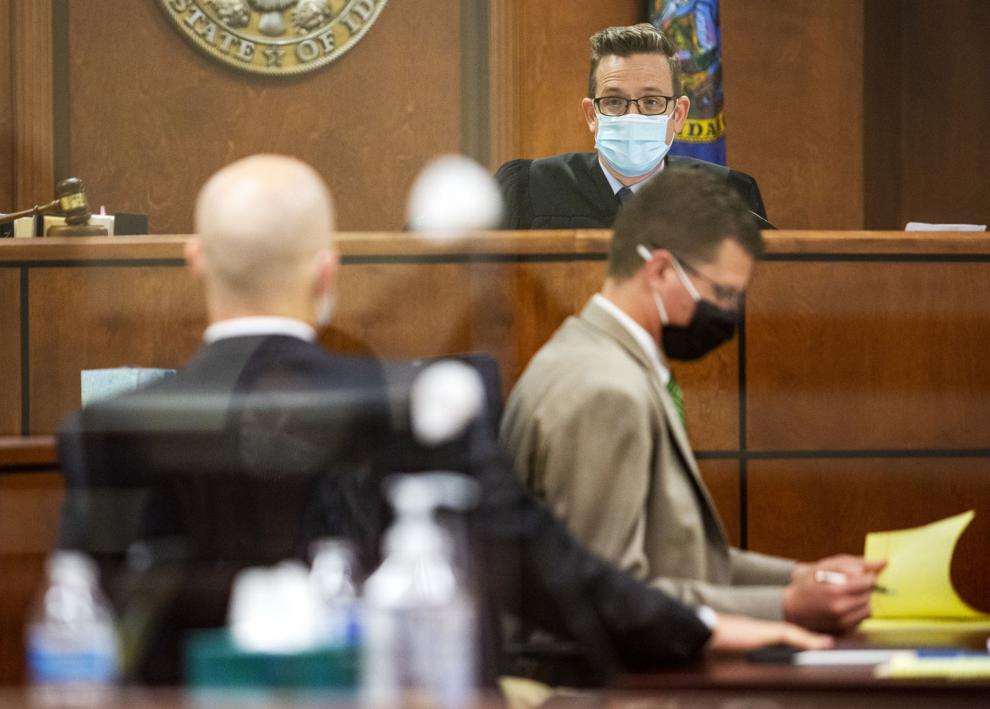 Gilberto Flores Rodriquez trial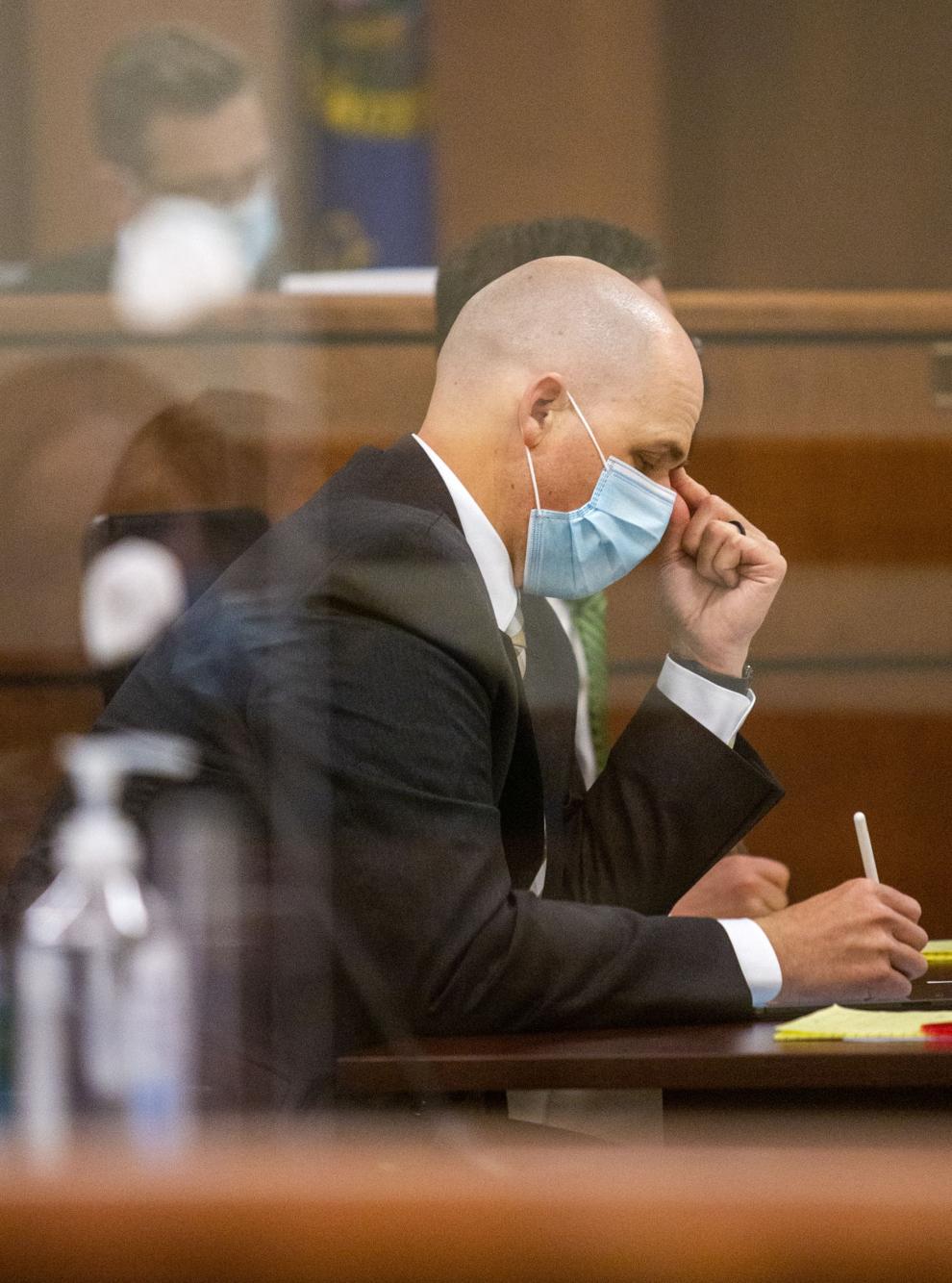 Gilberto Flores Rodriquez trial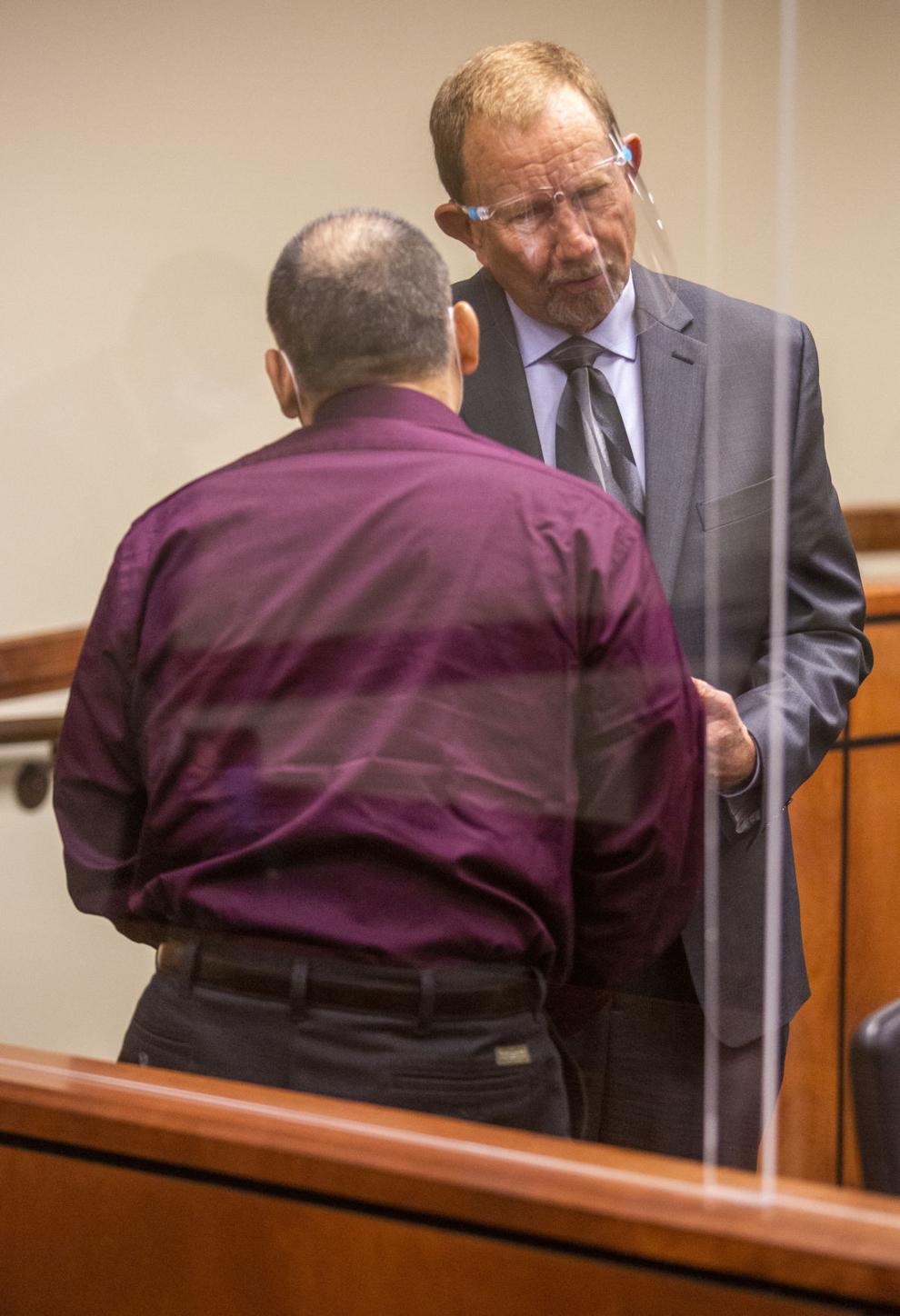 Rodriguez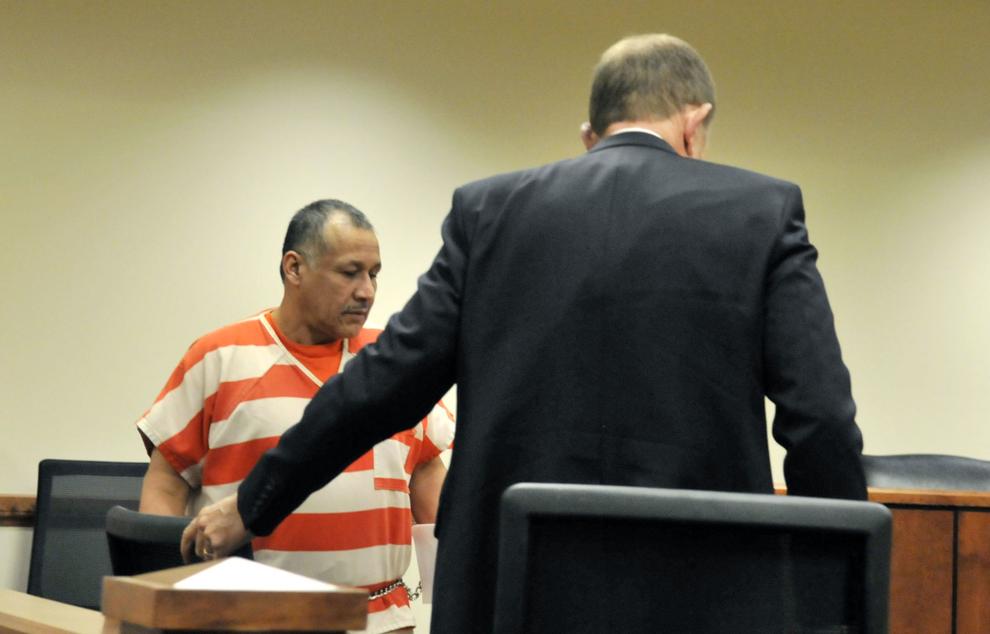 Rodriguez prelim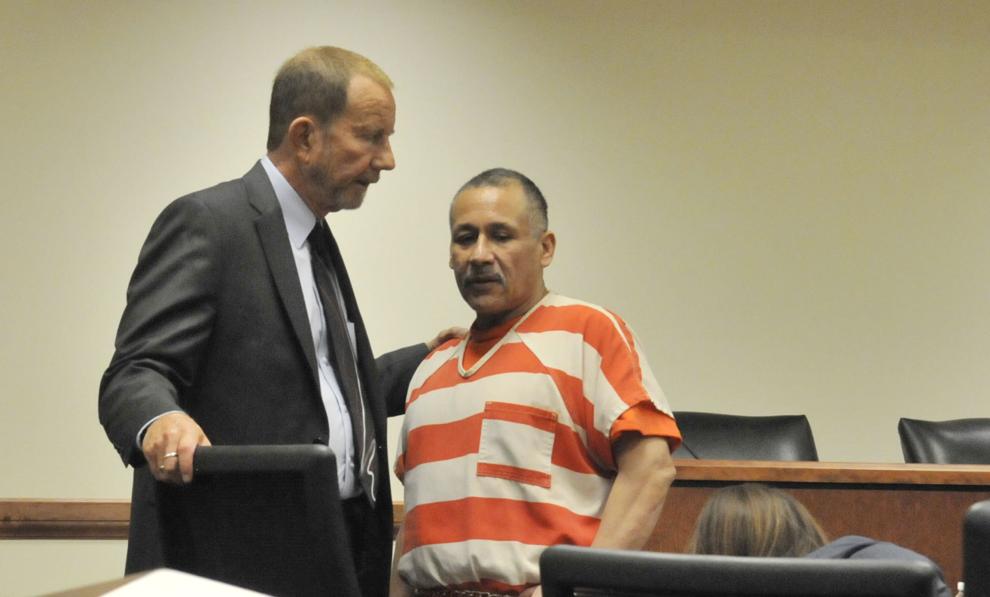 Rodriguez in court
Gilberto Flores Rodriguez