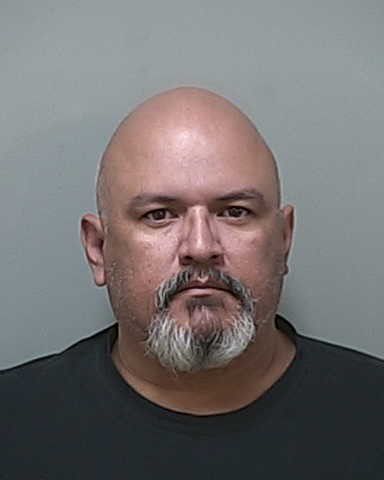 HAILEY — A scheduled trial for the former Lincoln County sheriff has been delayed and a judge has given permission for him to see his children while he's out on bail.
Rene Rodriguez, 40, of Shoshone, appeared Monday morning before Judge Ned C. Williamson in the Blaine County District Court for a hearing on amending a no contact order and postponing his jury trial, originally scheduled to begin Aug. 6.
The new trial date is Oct. 29, according to court documents.
A defense motion requested an amendment to the no contact order so Rodriguez could visit with his four minor children one day a week at the home of his mother. That request was approved, though the details of Williamson's order were not yet complete as of Monday afternoon.
Rodriguez was arrested by Idaho State Police on April 5, and charged in Blaine County with seven felonies: two counts of rape, sexual abuse of a minor child under the age of 16 and four counts of lewd conduct with a minor child under the age of 16, according to court documents. The incidents occurred between 2005 and 2014, starting when the child was 9 years old, and took place in Twin Falls, Jerome, Lincoln and Blaine Counties.
His bond on the charges was set at $500,000, and he was ordered to have no contact with any minors.
Rodriguez formally resigned as sheriff three days after his arrest. A grand jury indictment was ordered sealed, then released with the victim's name redacted.
Public defender Cheri Hicks is acting as his defense counsel.
The Idaho Attorney General's Office was assigned as special prosecutor in the case, with Deputy Attorneys General Kristina Schindele and David Morse representing the state.
Hicks succeeded in getting Rodriguez's bond reduced to $100,000 during an April 15 hearing, and Rodriguez was released from custody on April 18 after a surety bond was posted. He is not allowed to carry a weapon as a condition of his release.
Rodriguez is a former Blaine County deputy, and stepped into the role of Lincoln County Sheriff in 2016. If convicted on the charges, he could face multiple life sentences.
Sign up for our Crime & Courts newsletter
Get the latest in local public safety news with this weekly email.