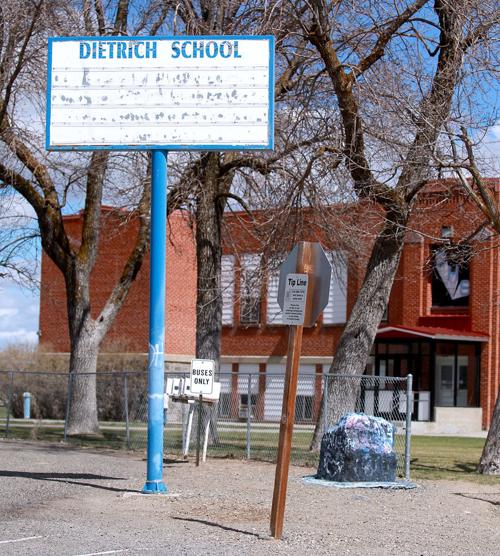 DIETRICH • Two Dietrich High School students were expelled and the state's attorney general's office has launched an investigation amid rape allegations at the school.
Three football players are accused of raping a student with a foreign object after a practice Oct. 15, said a source with knowledge of the investigation.
Dietrich Superintendent Ben Hardcastle declined to provide details.
School trustees voted Tuesday night to expel two students, but Hardcastle said he can't comment on whether that's connected with the incident.
"We put our full effort into investigating any reports that come to our attention," Hardcastle said in a statement. "As an educational entity our goal is to focus our resources on what we can do to educate, care for the needs of, and to help all Dietrich School students. Internal issues involving students and student discipline are confidential and cannot be disclosed to the public."
Multiple messages left this week with Lincoln County Prosecuting Attorney Scott Paul's office went unreturned.
Lincoln County forwarded a case to the attorney general's office, and on Friday a spokesman for the office confirmed it has agreed to investigate. The spokesman could not confirm the case involved the alleged rape at Dietrich High School.
It's unclear if any coaches were present during the incident.
"There's an expectation that coaches will supervise students in locker rooms," Hardcastle said. "But deciding what type of supervision is needed is tricky. Coaches typically come and go but don't stand guard while students are showering and changing."
Dietrich High School Athletic Director Traci Perron declined to provide a phone number for head football coach Mike Torgerson and referred all questions to Hardcastle.
The Times-News' Julie Wootton contributed to this report.