TWIN FALLS — The police car sped along the Twin Falls airport tarmac, red and blue lights flashing, tires squealing at every turn. It made a sharp turn, then another, and came to an abrupt stop in front of the group of onlookers gathered nearby.
The car door opened, and a beaming man in a blue button-down emerged. His name was Eric Nelson, and he was not a police officer.
"Now I know how my mom feels when she rides with me," he said with a laugh.
Nelson is a student of the Twin Falls Police Department's citizen academy, a 10-week course designed to give civilians a hands-on taste of the law enforcement life. Over the course of the academy, which runs through the end of October, participants shoot automatic guns, learn about specialized units and, yes, weave police cars through parking cones.
The program is one of several efforts by the TFPD to improve the public's understanding of what its local police department does, Lt. Terry Thueson said.
"Our hope is that more knowledge about our training will lead to a better understanding of why our officers do the things they do," Thueson said.
Nelson said he saw the academy as a fun way to get out while learning about a topic he's long been interested in.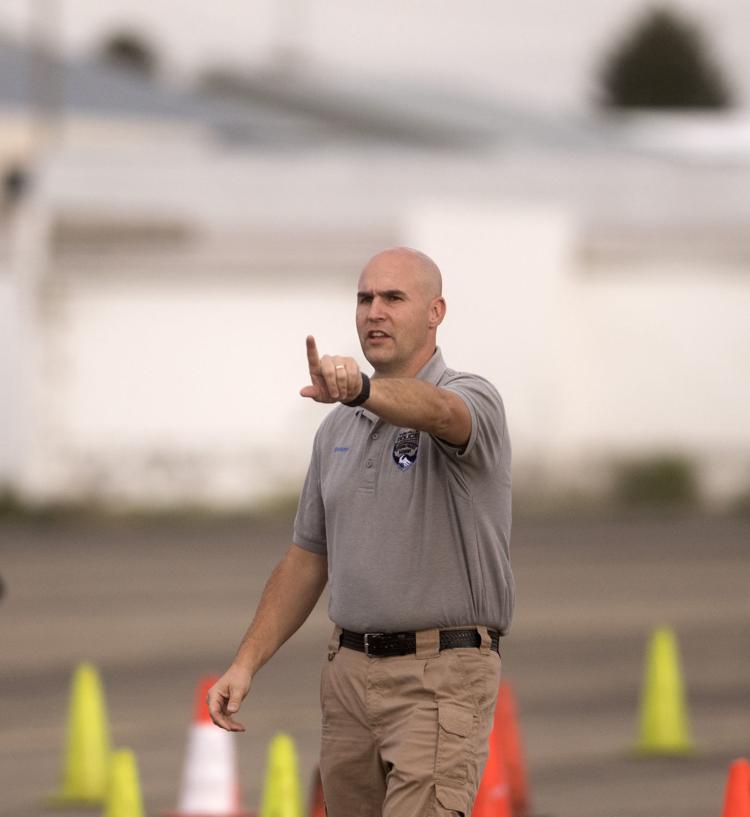 "There's been such negativity toward police officers," Nelson said. "As a citizen, I'd like to know the best way to support our men and women who are out there putting their lives on the line for us."
The academy also gives officers a chance to get to know the people they serve.
"It gives people who attend the academy an opportunity to meet our officers, and it gives our officers a chance to build stronger relationships with people in the community," Thueson said.
Attendees, who spanned a wide range of ages, genders, and occupations, had varying reasons for participating.
Brent Black, a firefighter with Rock Creek Rural Fire Protection District, said he signed up for the academy to gain a better understanding of what the law enforcement officers he works with go through.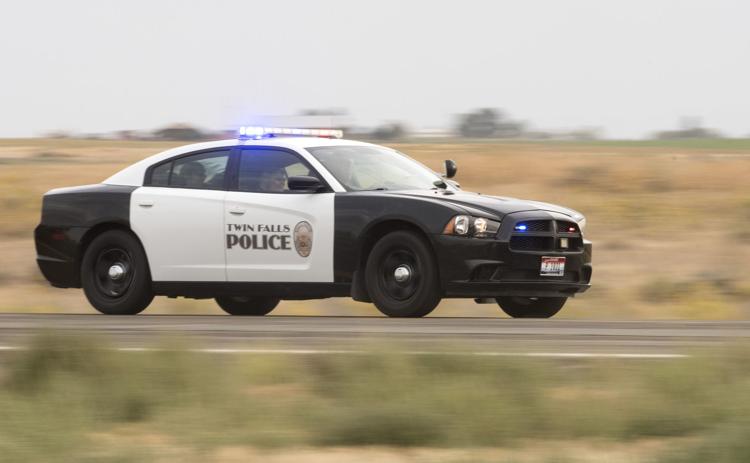 "I've always had a respect for law enforcement in general and locally," Black said. "This has certainly given me a sense of higher respect for immediate law enforcement here in our community and what they face on a daily basis."
The SWAT team lesson, when students were allowed to try out some of the team's weaponry, was Black's favorite, he said. Nelson and classmate Bridget Dixon said that so far, they'd most enjoyed the chance to shoot fully automatic weapons.
Upcoming classes would include lessons on the K-9 Unit, traffic team, DUI enforcement, use of force, arrest techniques, crime scene investigation, and tasers.
"We try to make it as fun as we can while maintaining a serious tone so that people can gain a true appreciation of the training we put our officers through," Thueson said.
One of the younger students in the class, Dixon said she hoped to become a police officer herself one day. She's a sophomore at the College of Southern Idaho, majoring in criminal justice and biology.
"I thought this would be a good way to learn more about what they do," she said. "I also just thought it would be a lot of fun to attend."
Did Dixon still want to be a police officer after four weeks of classes?