TWIN FALLS—Two people are charged with robbery and accused of beating a woman and stealing her SUV.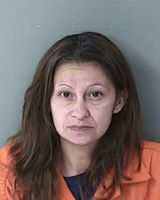 Helena Tejeda Herrera, 39, and Christopher Herrera, 32, both of Twin Falls, are charged with robbery.
Both were arraigned in magistrate court at the Twin Falls County courthouse Wednesday. Helena Herrera's bond was set at $200,000. Christopher Herrera's bond was set at $250,000.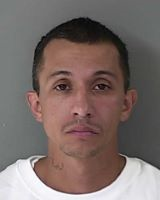 They are accused of luring a woman to a meeting in the 1200 block of 11th Avenue East in the early hours of June 15. Police say the woman was then assaulted and her Cadillac Escalade stolen.
Police made contact with the Herreras and later arrested them.
Both Herreras have extensive criminal histories, according to online court records. Helena Herrera is currently on probation for a battery conviction and providing false information to an officer.
Christopher Herrera has been convicted of a variety of charges during the past ten years, including discharging a firearm in a house, unlawful possession of a firearm by a convicted felon, battery-domestic violence inflicting traumatic injury and possession of a controlled substance. In addition to the robbery charges filed Wednesday, he is also facing domestic violence charges dating from June 6 and another battery-domestic violence charge dating from March 12. He was scheduled for a pretrial hearing on Tuesday for the latter charge.
Both Herreras are scheduled for a preliminary hearing on June 28.