TWIN FALLS — Three people have been charged with multiple felonies related to drug trafficking.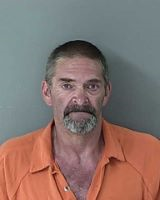 Vicki Leah Meek, 49, Harry David Lashbrook, 56, and Wade Lamont Jones, 46, all of Twin Falls, were arraigned Friday at the Theron Ward Judicial Building.
Meek and Lashbrook are both charged with heroin trafficking and trafficking in methamphetamine or amphetamine, according to court documents.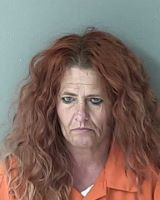 Jones is charged with multiple counts of possession of a controlled substance, unlawful weapon possession by a convicted felon, possession of LSD, grand theft by possession of stolen property and destruction of evidence.
You have free articles remaining.
Meek's bond was set at $200,000. Lashbrook's bond was set at $400,000, and Jones' bond was set at $250,000. All three remain in custody at the Twin Falls County Jail.
The three were arrested after a search warrant was served in the 600 block of Carriage Lane on Thursday by the Twin Falls County Sheriff's Office.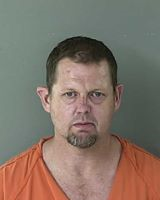 Jones was located in a bedroom, allegedly throwing something into the backyard, the police affidavit reads. A bag containing a "white crystal substance" was found in Jones' trouser pocket, as well.
Guns — some stolen — paraphernalia and marijuana were also found at the residence.
Meek, Lashbrook and Jones are scheduled to appear for a preliminary hearing on July 19.