REXBURG — Seventh District Court Judge Steven Boyce has agreed that murder suspects Chad Daybell and his wife Lori Vallow-Daybell should stand trial together.
Boyce made the decision during a hearing held Sept. 22 via a Zoom broadcast.
"I am going to set one trial — one trial for both defendants. We'll hope that we can get both defendants to trial," Boyce said.
The couple is charged in the murders of Vallow-Daybell's children Tylee Ryan, 17, and J.J. Vallow, 7. Chad faces charges in the murder of his wife Tammy Daybell as well as accepting $430,000 in life insurance payouts following her death.
Madison County Prosecutor Rob Wood and Fremont County Prosecutor Lindsey Blake filed paperwork on Wednesday asking Boyce to try the couple before the same jury.
That won't happen anytime soon as Vallow-Daybell's case has been placed on hold for at least six months while she undergoes restorative treatment. Vallow-Daybell's ongoing treatment means Chad Daybell's trail is also on hold.
In Wednesday's filing, the prosecutors said that the Daybells "were properly joined in one indictment and no grounds for severance have been provided." In May, a grand jury indicted the couple for the murders.
Prosecutors cited an Idaho Supreme Court ruling stating the following.
"(The) joinder of two or more defendants is proper if they are alleged to have participated in the same act or transaction or in the same series of acts or transactions constituting an offense or offenses," it said. "Joinder under a common scheme or plan theory requires 'Two or more crimes so related to each other that proof of one tends to establish the other."
Wednesday's court filing alleges that data compiled in the Daybells' case shows the couple conspired together to commit the murders of the three victims.
"The evidence in the indictment before this Court demonstrates that defendants acted in concert in a common scheme or plan, as well as a conspiracy," it said. "The State opted to request one indictment for both defendants, and the Grand Jury returned one indictment for both defendants. The defendants have been properly joined in a single indictment based upon their participation in the same series of acts, and the initial decision to present one indictment is in the discretion of the prosecution."
Prosecutors recently asked to determine if Vallow-Daybell could be medicated to restore her competency. Should Vallow-Daybell be restored to competency in six months, the couple will go to trial together in March.
Chad Daybell's trial was originally scheduled for Nov. 8, but earlier this year Boyce postponed it allowing the defense and prosecution a chance to review reams of grand jury testimony. Chad Daybell recently waived his right to a speedy trail.
Prosecutors believe that Tylee Ryan was murdered Sept. 9, 2019, just hours after she returned from Yellowstone National Park with Vallow-Daybell, her uncle Alex Cox and her brother J.J. Vallow. That day Chad Daybell reported shooting a racoon, but FBI investigators reported that racoons don't come out during the day. Chad Daybell said he buried the racoon in the family's pet cemetery.
About two weeks after Tylee was last seen, J.J. Vallow also disappeared.
The children's remains were discovered near each other on June 9, 2020, on Chad Daybell's property. J.J.'s remains were found in a garbage bag where his arms and legs had been tightly duct taped together. Tylee's burned and dismembered body was found not far from J.J.'s in the family's pet cemetery. The racoon's body was never located in that cemetery.
Chad Daybell's children said in a recent "48-Hours" broadcast that the family had more than one pet cemetery. They also believed their father had been framed, and wouldn't have been so foolish as to bury evidence against himself in his own backyard.
About three weeks after J.J. Vallow was last seen, and on Oct. 19, 2019, Tammy Daybell died. Chad Daybell purportedly told his in-laws that his wife went to bed the night before with a bad cough. When he woke up the following morning, Tammy Daybell appeared to have been dead for quite some time. Yet, on the "48-Hours" broadcast, the Daybell children reported that day hearing a loud thump and finding their mother's body on the floor. The children stated that Tammy Daybell had been in failing health and often struggled to breathe. An autopsy was conducted on Tammy Daybell, and her children said it revealed Tammy Daybell died from asphyxiation.
Two weeks after Tammy Daybell died, Chad Daybell married Lori Vallow-Daybell in Hawaii. In February, Lori Vallow-Daybell was arrested and returned to Rexburg. Chad Daybell was arrested June 9, 2020, shortly after Tylee and J.J.'s bodies were discovered. After the discovery, police stated Chad was attempting to flee, while his children told "48-Hours" he was instead heading to see his lawyer.
The case has generated nationwide attention. Lifetime broadcast a movie about Vallow-Daybell while at least three books have been written about her.
PHOTOS: The search for J.J. Vallow and Tylee Ryan
Judge orders trial tied to discovery of missing kids' bodies
Judge orders trial tied to discovery of missing kids' bodies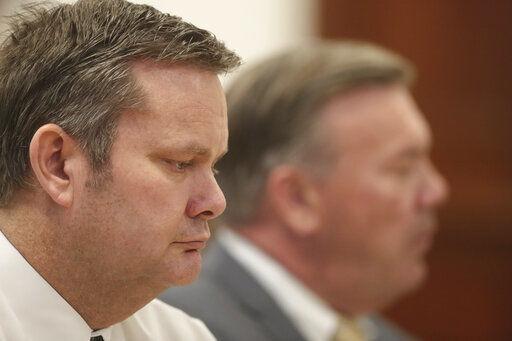 Vigil for J.J. Vallow and Tylee Ryan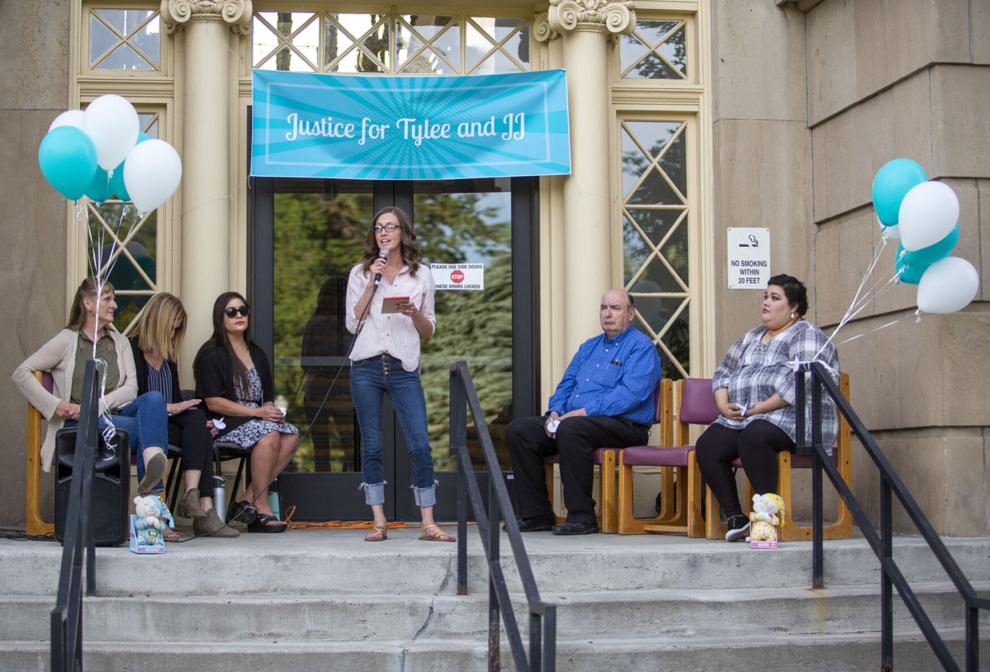 Vigil for J.J. Vallow and Tylee Ryan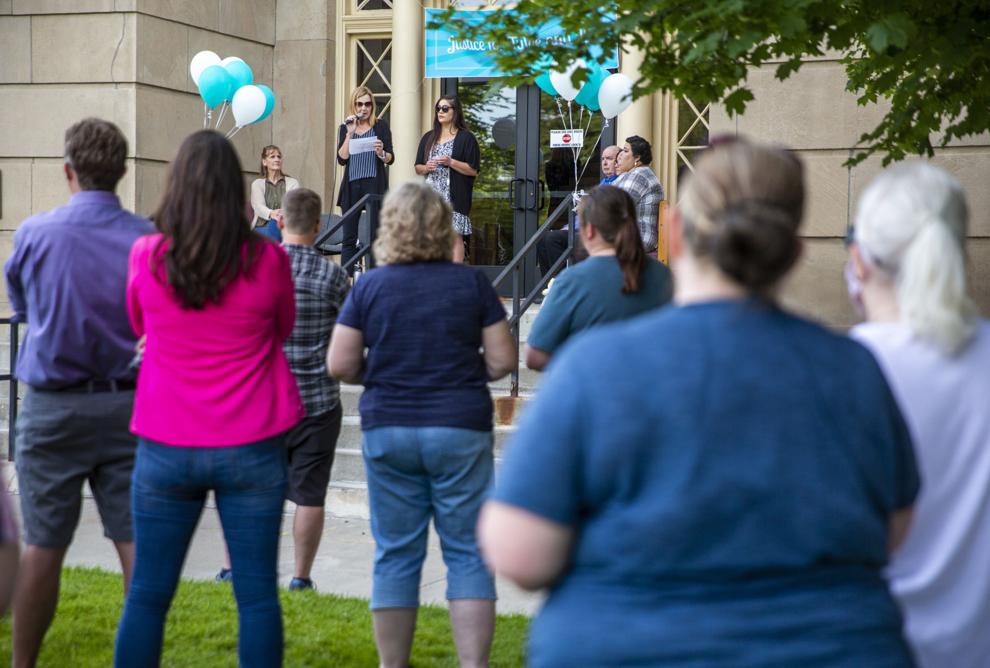 Vigil for J.J. Vallow and Tylee Ryan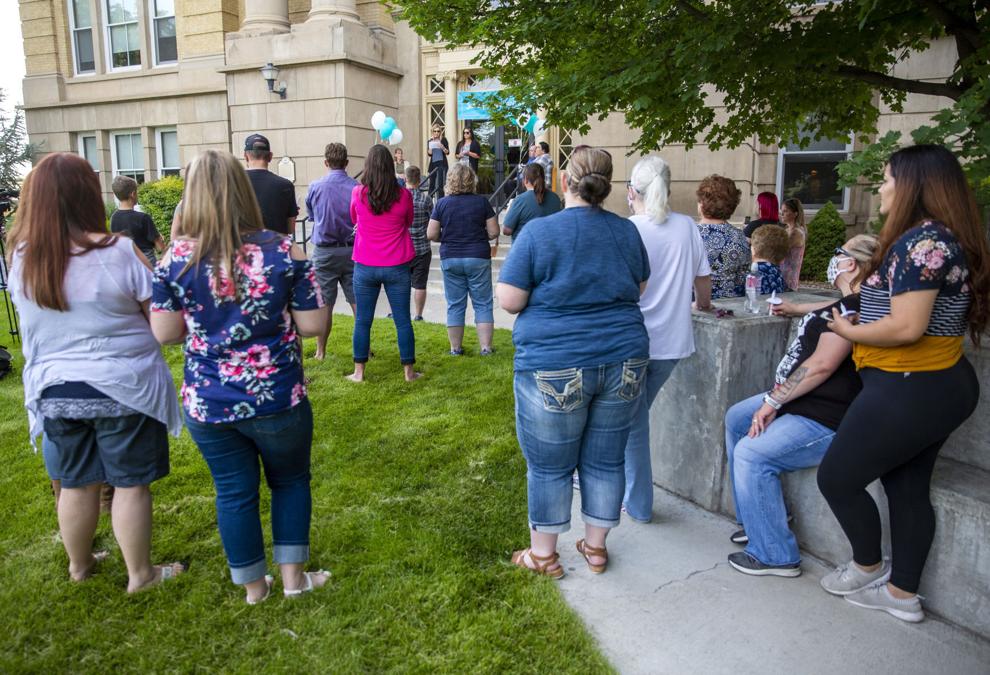 Vigil for J.J. Vallow and Tylee Ryan
Vigil for J.J. Vallow and Tylee Ryan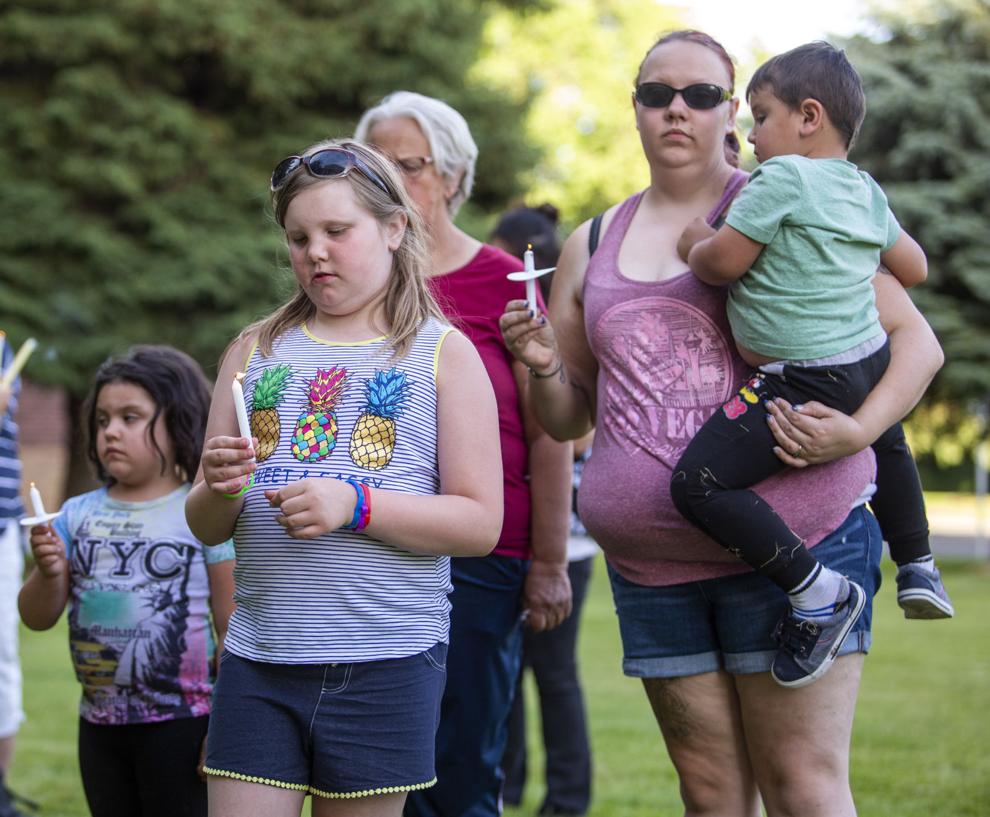 Vigil for J.J. Vallow and Tylee Ryan
Vigil for J.J. Vallow and Tylee Ryan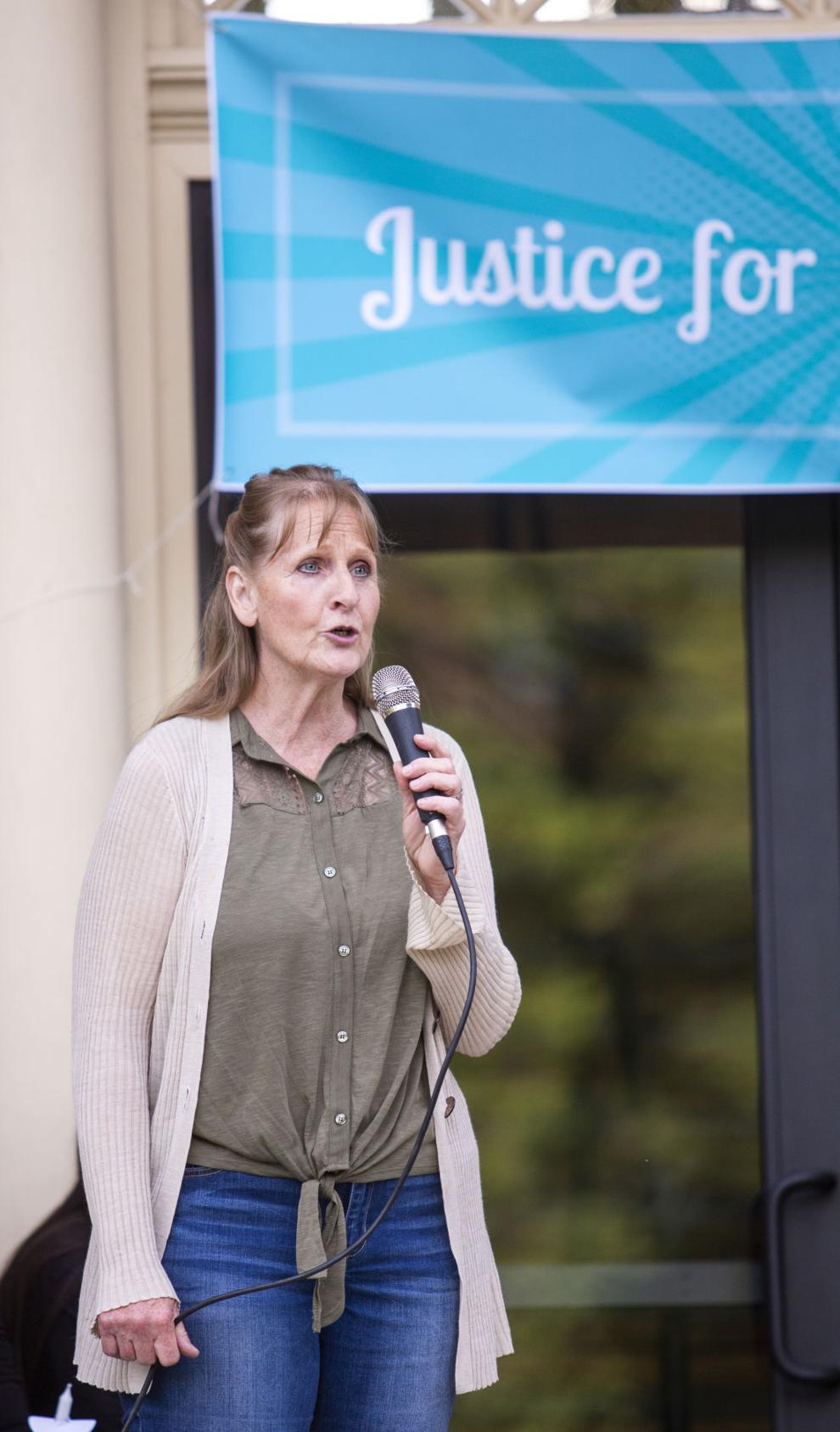 Vigil for J.J. Vallow and Tylee Ryan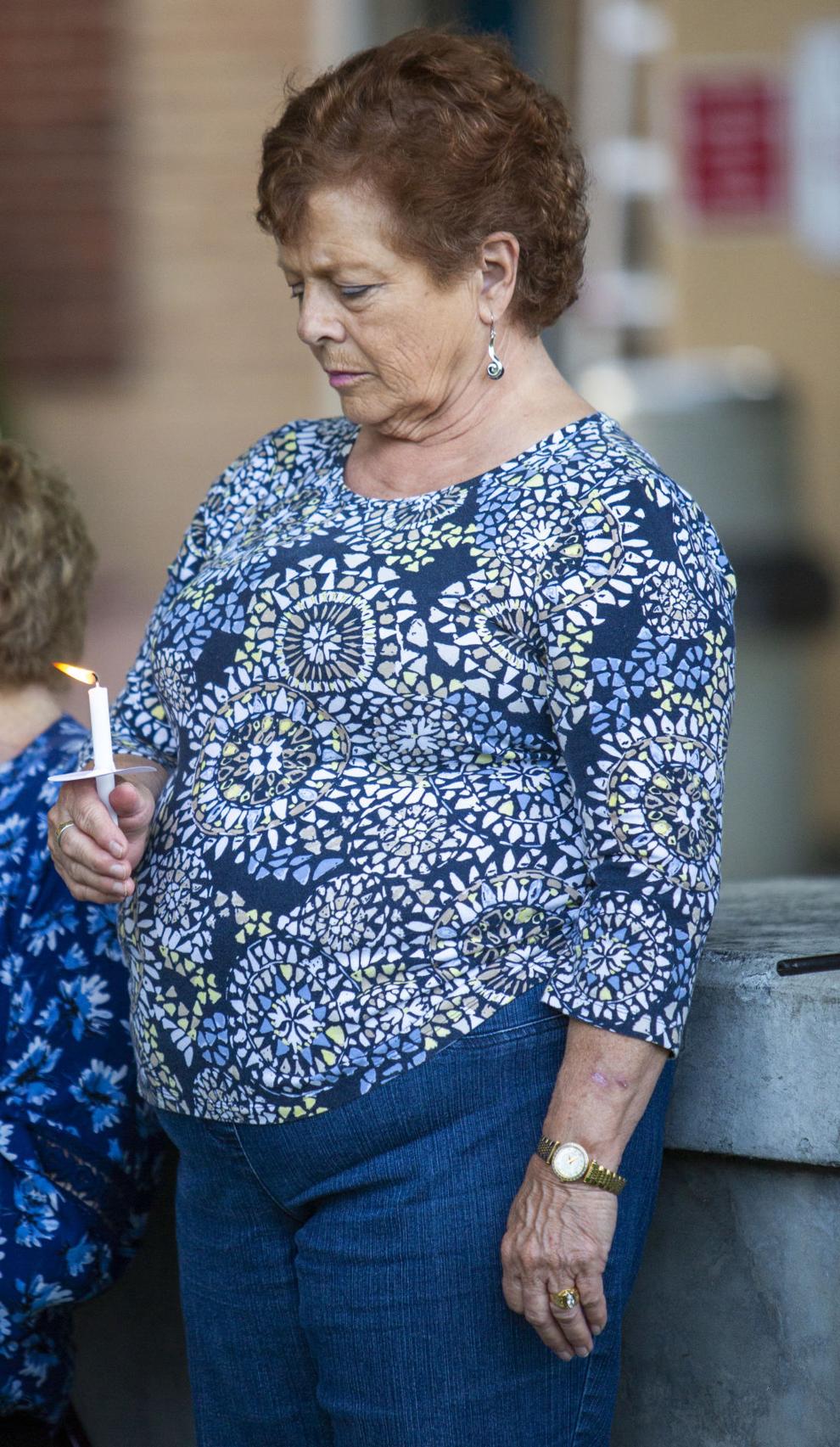 Vigil for J.J. Vallow and Tylee Ryan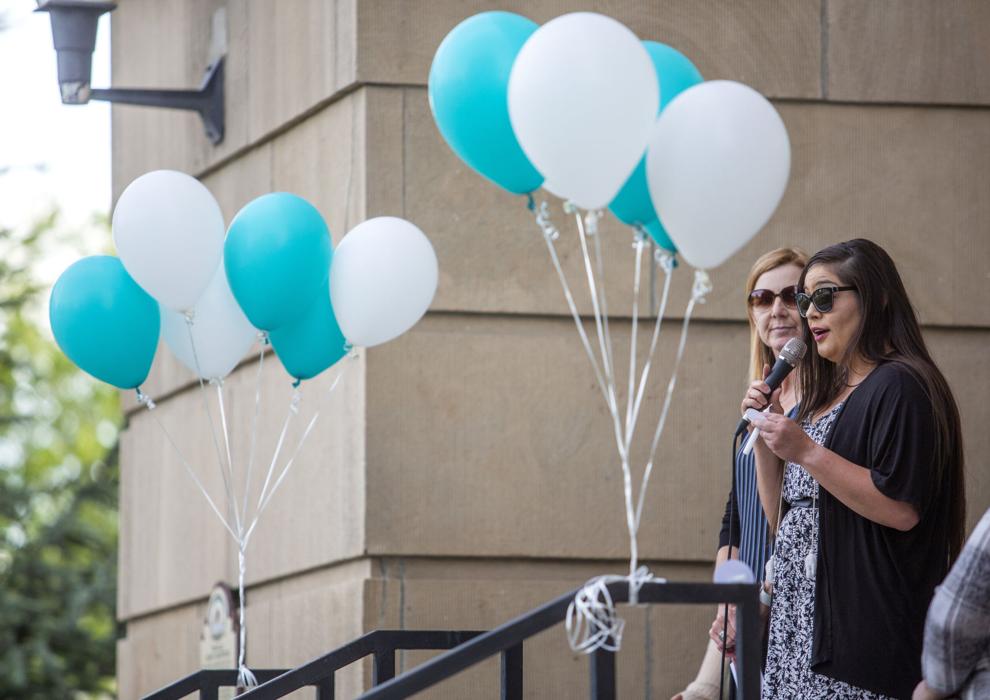 Vigil for J.J. Vallow and Tylee Ryan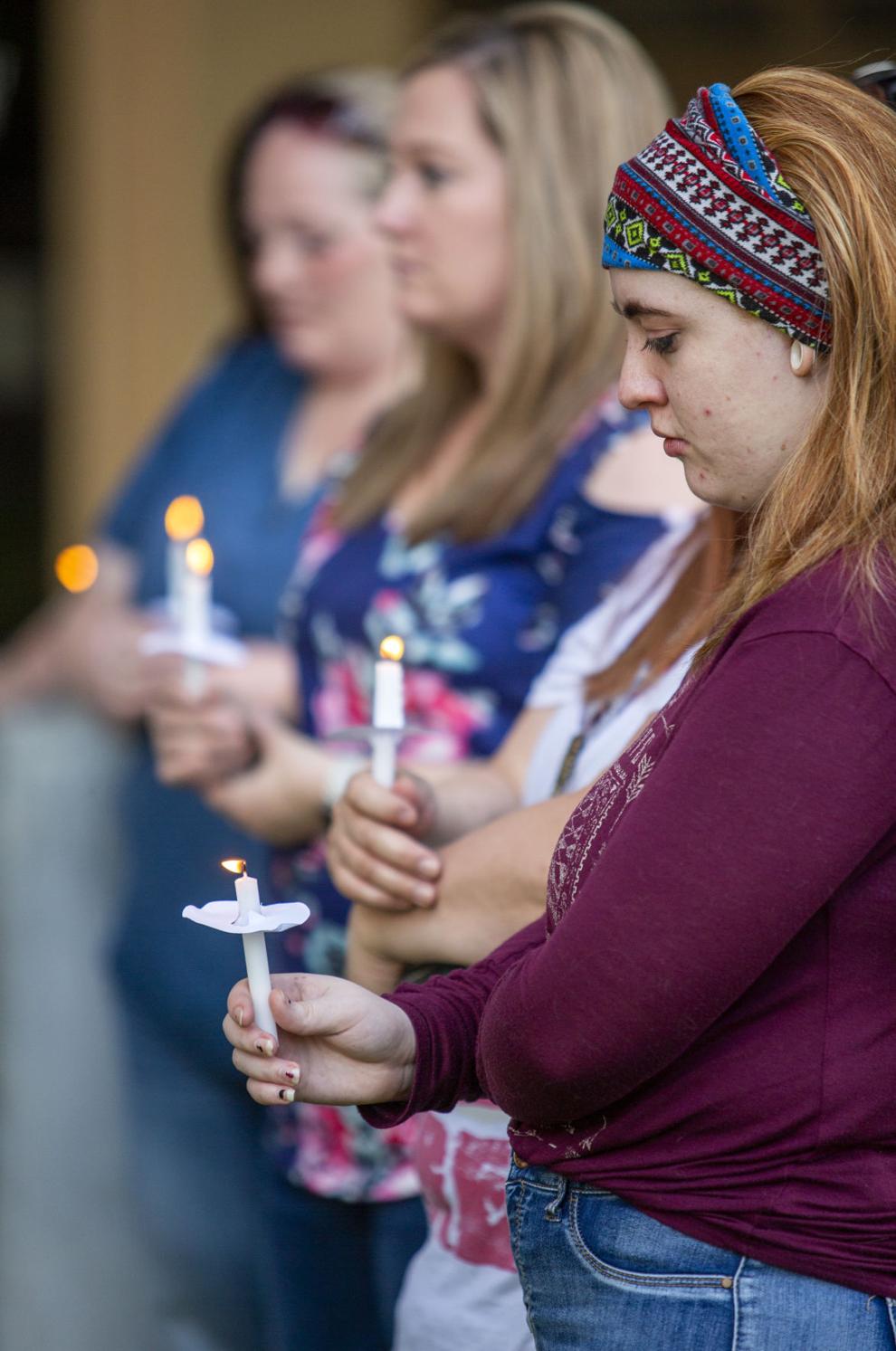 Vigil for J.J. Vallow and Tylee Ryan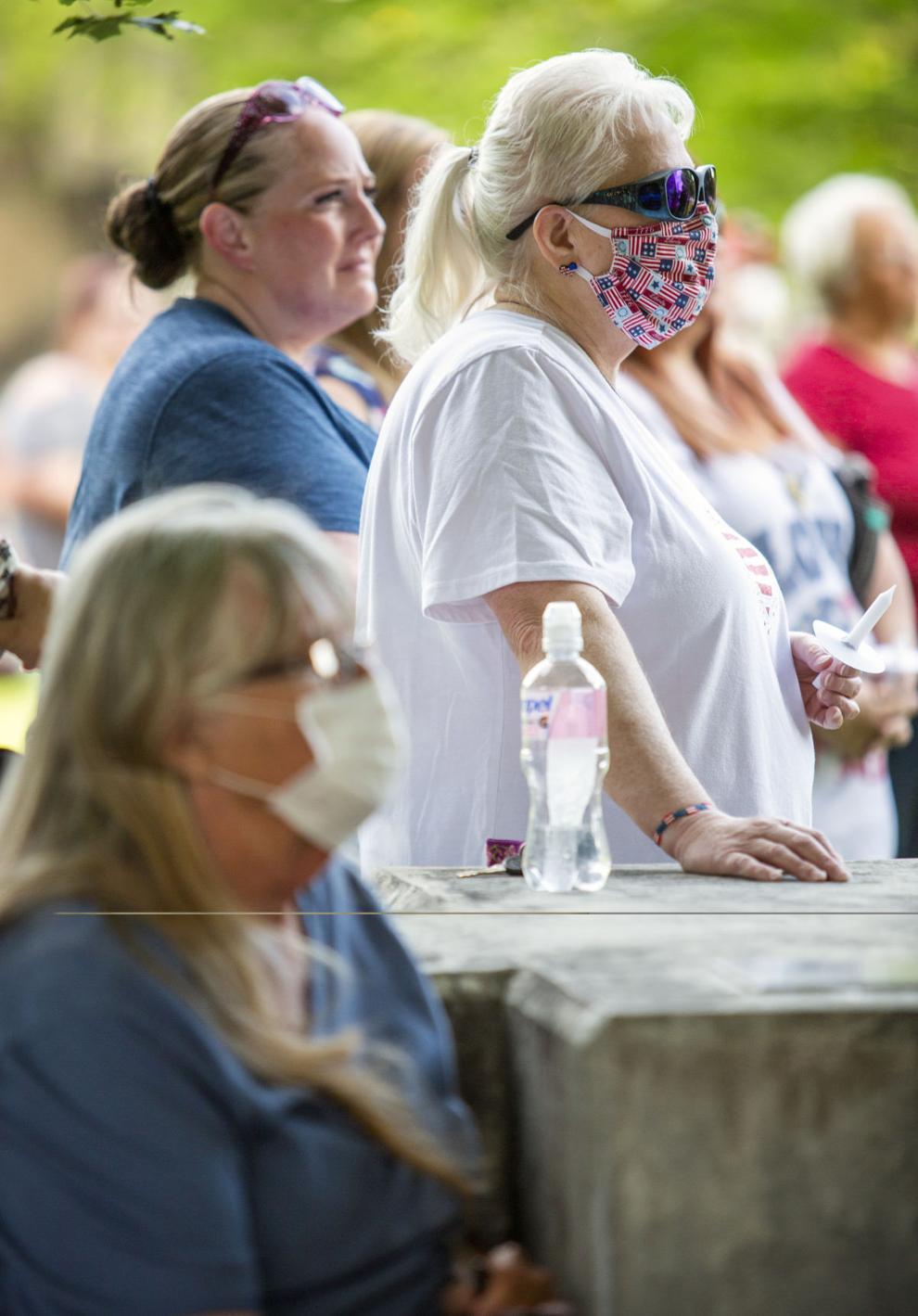 Vigil for J.J. Vallow and Tylee Ryan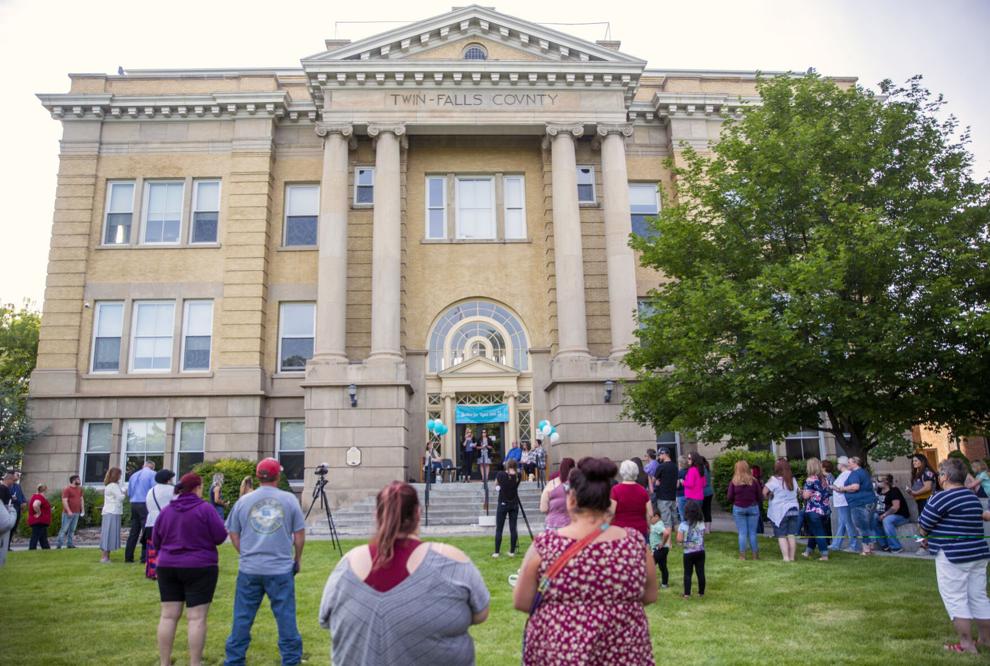 Vigil for J.J. Vallow and Tylee Ryan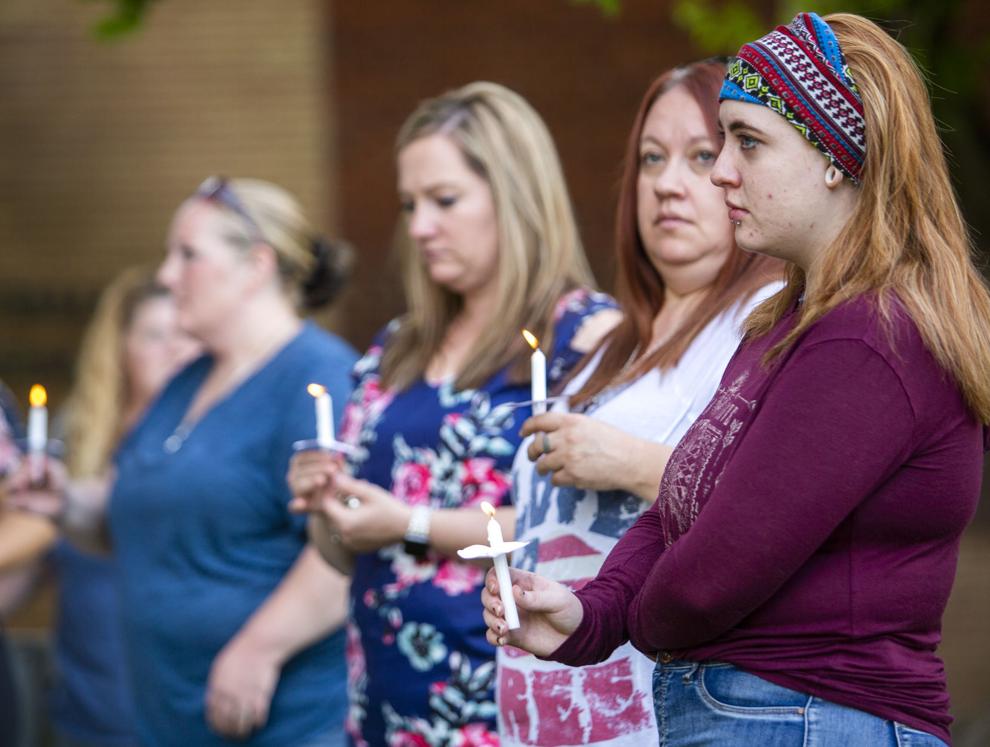 Bodies of 2 kids identified as Idaho community mourns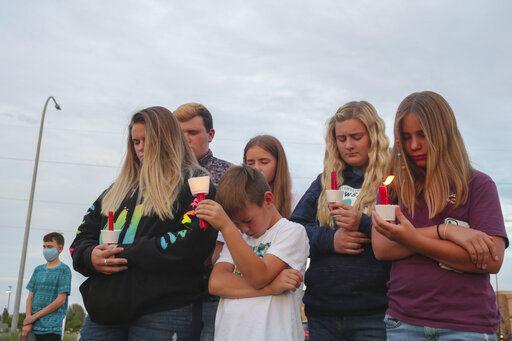 Bodies of 2 kids identified as Idaho community mourns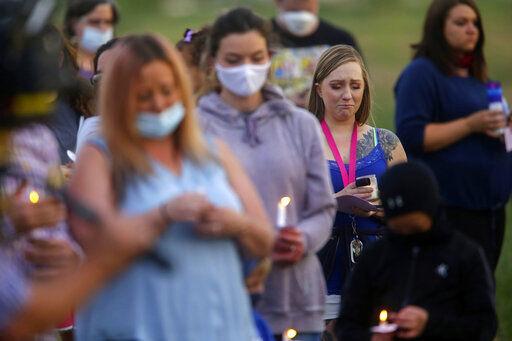 Bodies of 2 kids identified as Idaho community mourns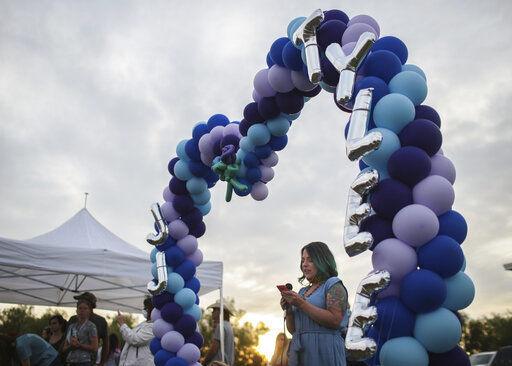 Bodies of 2 kids identified as Idaho community mourns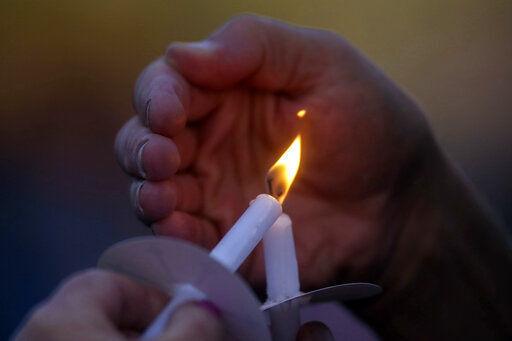 Bodies of 2 kids identified as Idaho community mourns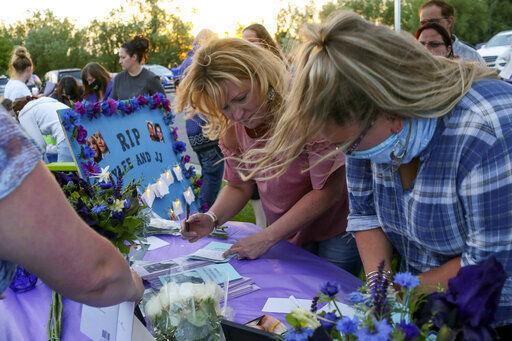 Bodies of 2 kids identified as Idaho community mourns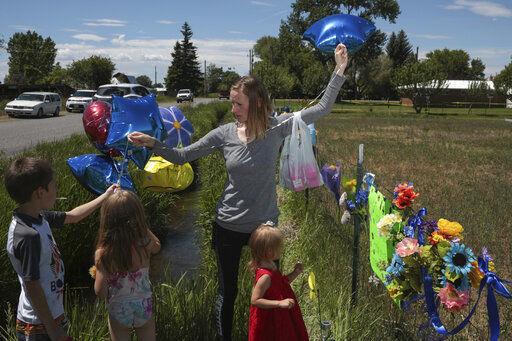 Bodies of 2 kids identified as Idaho community mourns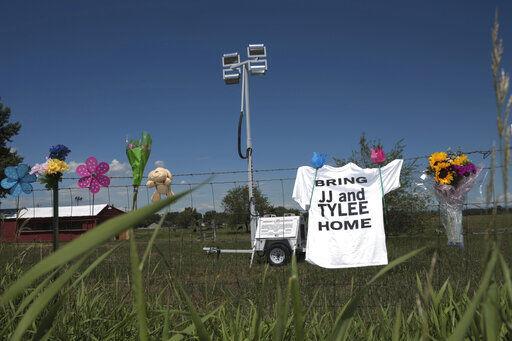 Family: Kids missing since September found dead in Idaho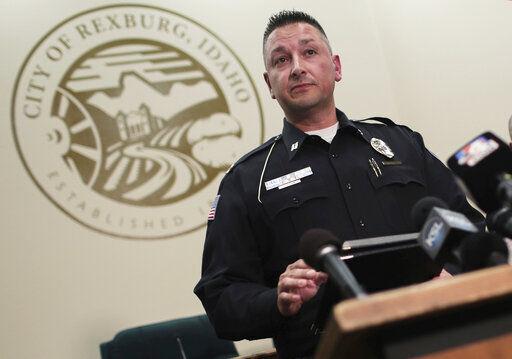 Strange case of 2 kids who vanished in Idaho takes grim turn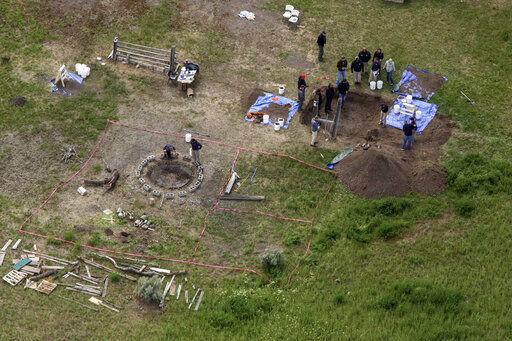 Strange case of 2 kids who vanished in Idaho takes grim turn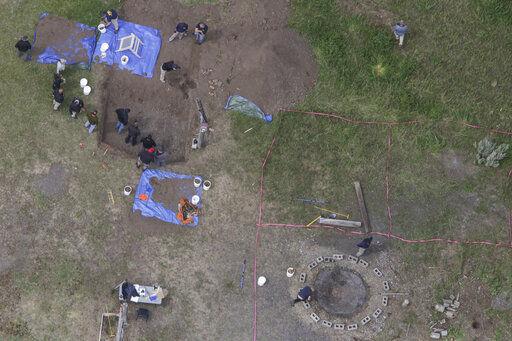 Strange case of 2 kids who vanished in Idaho takes grim turn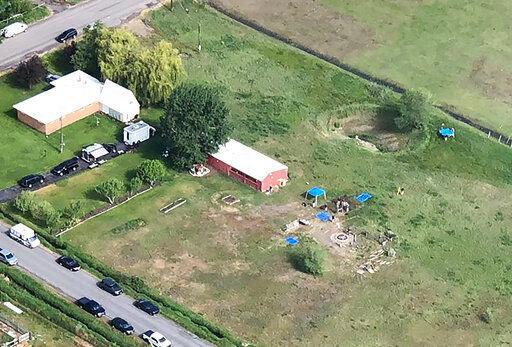 Missing Kids Home Searched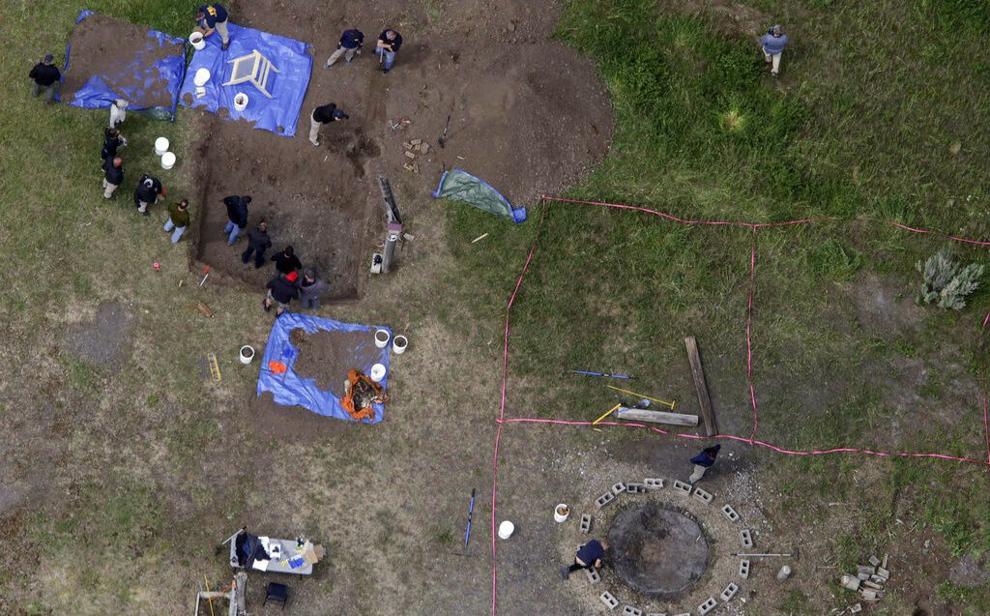 Human remains found at property of man tied to missing kids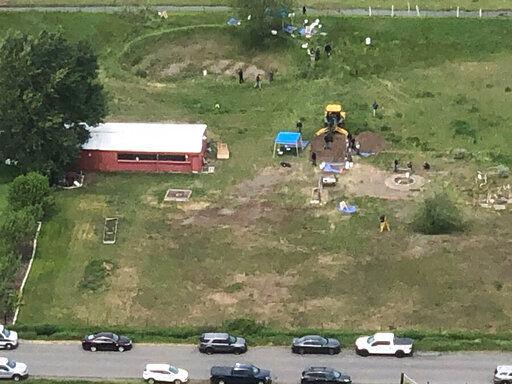 Human remains found at property of man tied to missing kids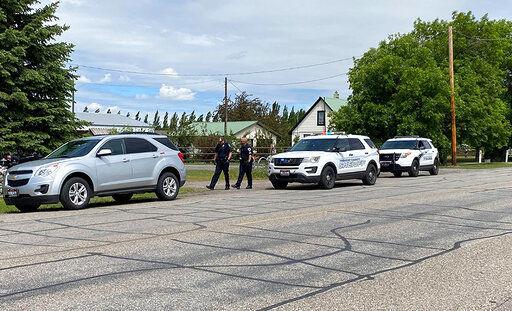 Human remains found at property of man tied to missing kids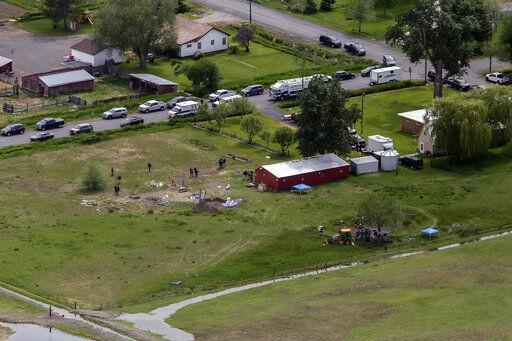 Idaho AG to probe spouse death in tangled missing kids case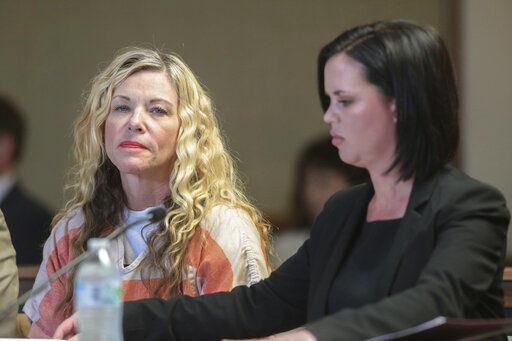 Missing Kids Mom Arrested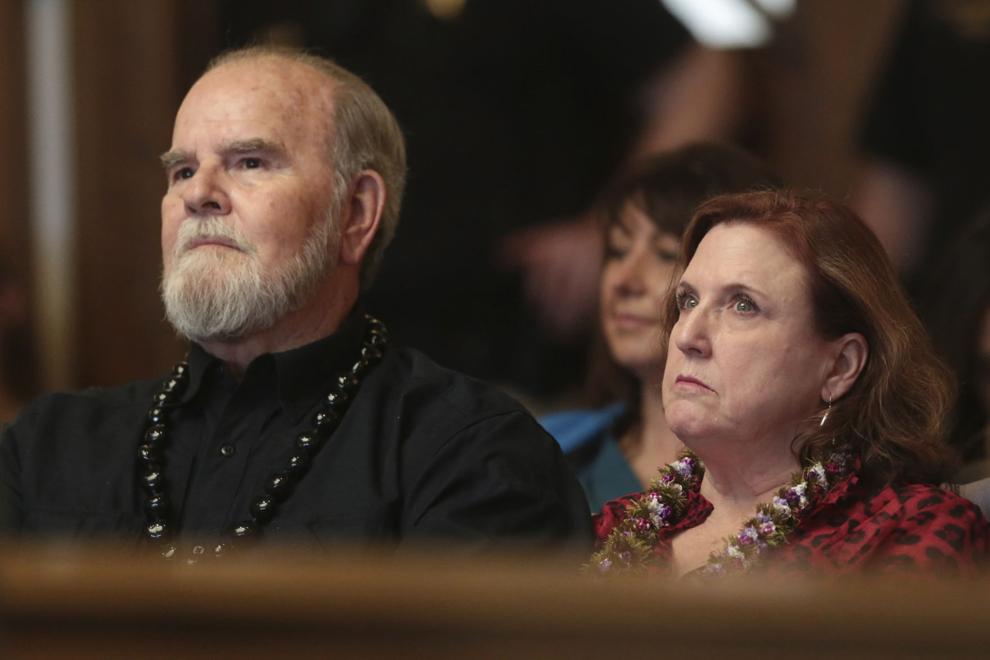 Missing Kids Mom Arrested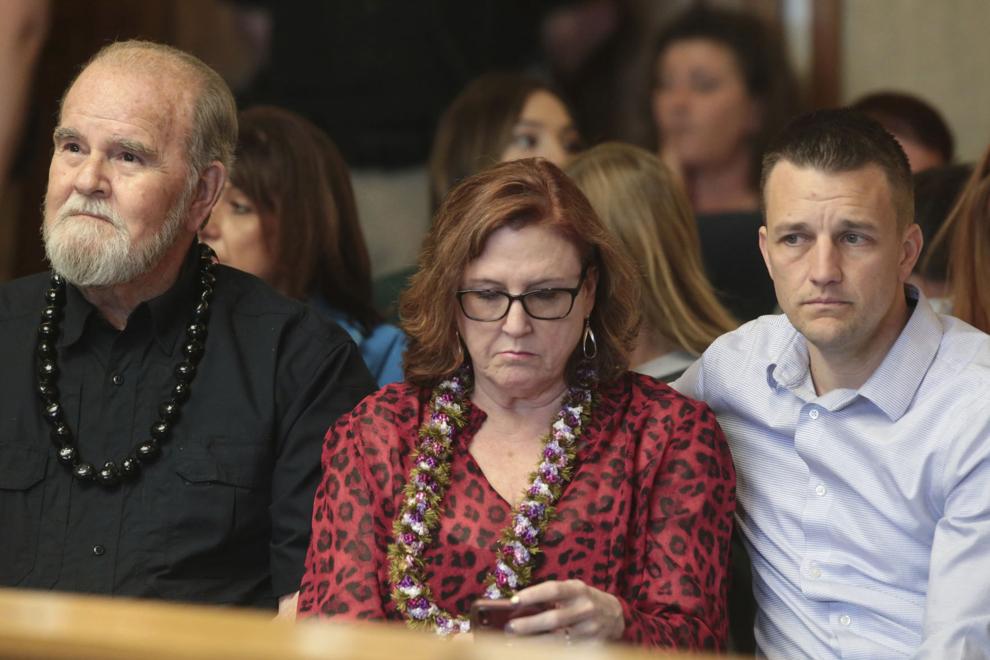 Missing Kids Mom Arrested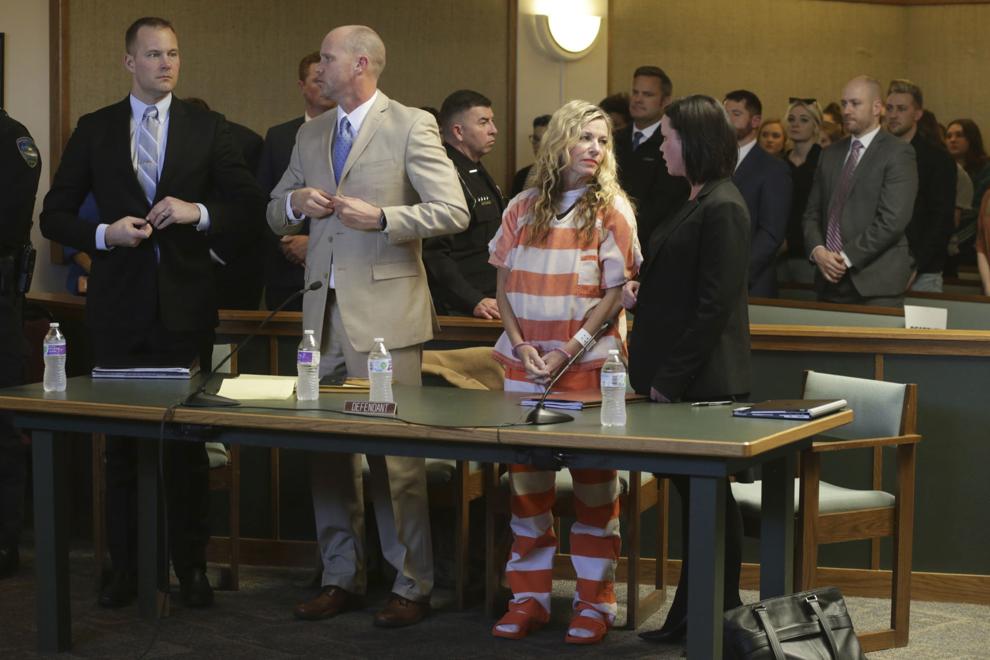 FBI wants Yellowstone tourist photos to help search for kids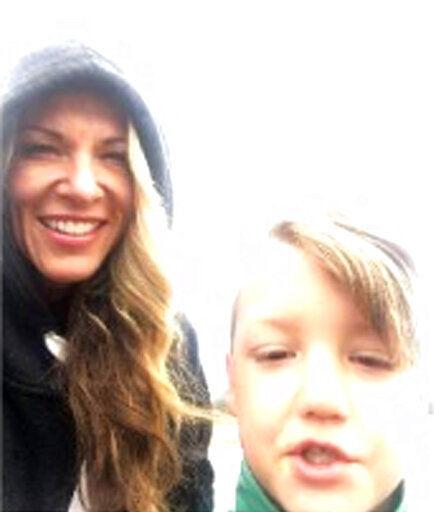 FBI wants Yellowstone tourist photos to help search for kids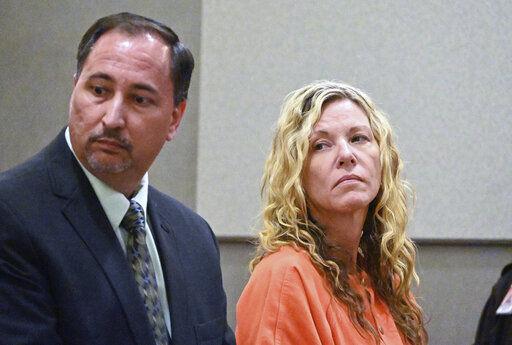 FBI wants Yellowstone tourist photos to help search for kids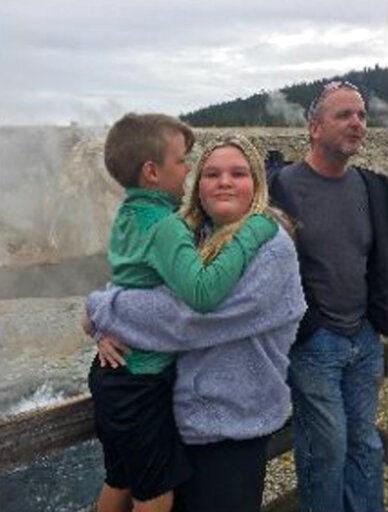 FBI wants Yellowstone tourist photos to help search for kids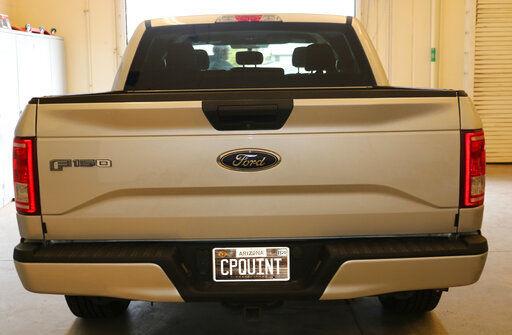 Missing Kids-Mom Arrested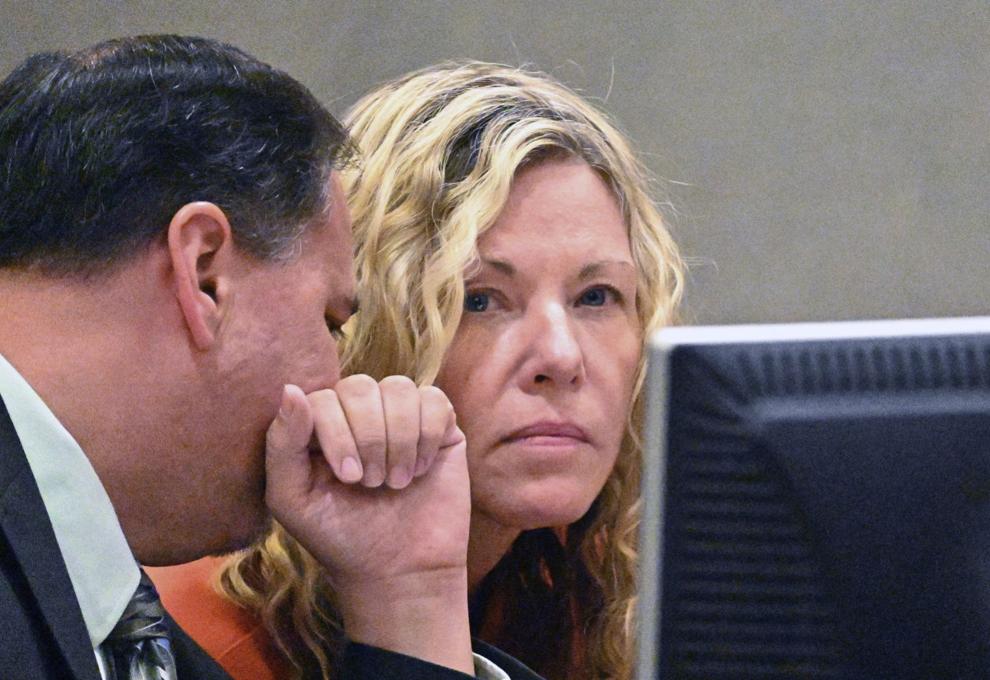 Mom of 2 missing Idaho kids wants $5 million bail reduced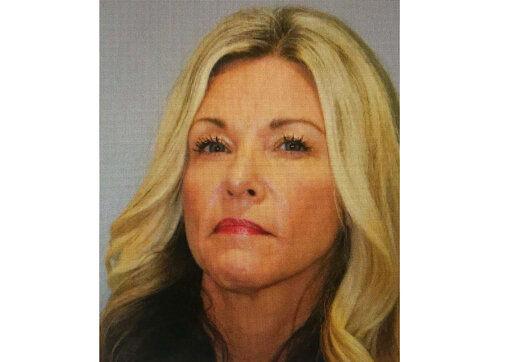 Lori Vallow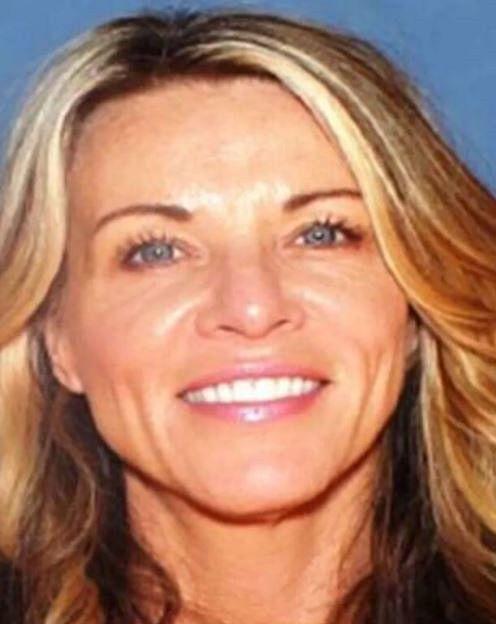 Case of 2 missing kids grows to include deaths, cult rumors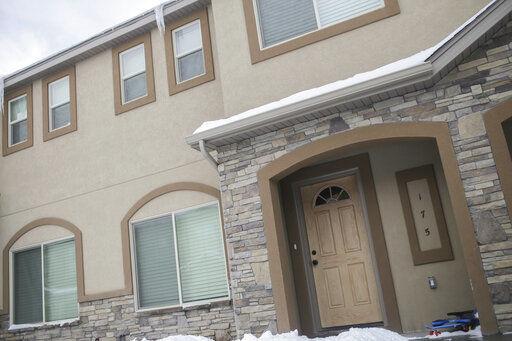 Court hearing held in notorious case of children's deaths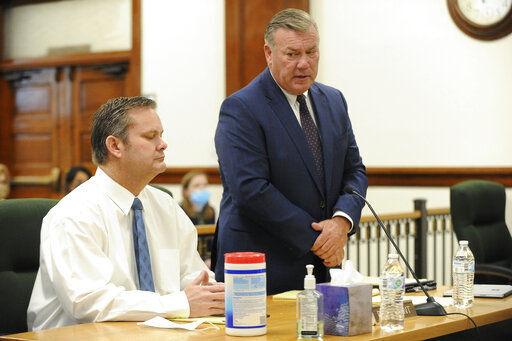 Judge orders trial tied to discovery of missing kids' bodies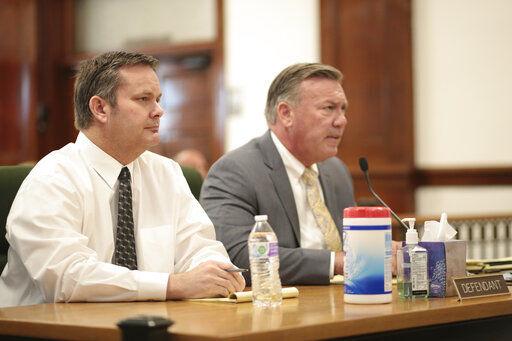 Court hearing held in notorious case of children's deaths