BURLEY — Before day two of the jury trial for Gilberto Flores Rodriguez started on Wednesday, the mother of slain teen Regina Krieger and "Gina" supporters were told they had to leave the courthouse because of what they were wearing.
They began the day wearing shirts with pictures of 14-year-old Krieger and the words "Gina's Hope Is Justice Now" printed on them. When they came back into the courthouse the T-shirts were covered by jackets or turned inside out.
Rodriguez is charged with first degree murder. Krieger disappeared from her basement bedroom in 1995 and was found along the Snake River weeks later.
Out of the hearing of the jury, Tribe ruled on several motions, including banning any symbols, insignias or pictures or any audible commentary by the public in the courtroom or courthouse that could influence the jury.
Rodriguez's defense attorney also asked to ban those things in the parking lot, but the judge was not sure if his authority extended outside the courthouse. He did request that the jury enter and leave by a separate door.
Cassia County Prosecutor McCord Larsen also asked the judge to prohibit Rodriguez's attorney, Keith Roark, from using the term perjury, because the main witness of the day had admitted he'd lied under oath previously, but never was convicted of perjury.
Tribe denied the request, but Roark said he would try to refrain from using the term.
Once in front of the jury, Larsen called state prison inmate Cody Thompson to the stand, who said that as a 16-year-old he was in a car with Rodriguez when Rodriguez went to Krieger's house on the night she was murdered.
Thompson is serving a life term in the Idaho Department of Correction for raping an inmate while he was incarcerated.
Thompson, who said he weighed about 100 pounds at the time, said he was "intimidated" by Rodriguez, who was an adult, because of his manner and the way he dressed.
Thompson said on the night of the murder, he was left waiting in the car in an alley and said he wasn't feeling well and at one time left the car to defecate near Krieger's house, but he doesn't remember exactly where.
He said when Rodriguez came out of the house he had what Thompson thought was a body wrapped in a blanket and he was told to help put it in the back of the car.
On the witness stand, Thompson stopped his testimony several times to wipe away tears.
He said was told to help Rodriguez throw the body in the Snake River and at some point, either before or after the body disposal, they stopped at a home, changed clothes and washed the blood off of them.
Thompson said he never saw the body, just knew that it was one and that Rodriguez referred to it as a female.
Thompson told the jury he'd lied to police over and over, including while testifying in court and that he'd tried to implicate others, including his friends and relatives in the murder.
He also admitted telling police that he'd seen Krieger's body in a bathtub, which was a rumor that circulated in the community for years, and that it was just a lie.
"It was all just about you trying to divert police suspicion from yourself," Roark said.
Roark also asked him to read a letter he wrote to Krieger's mother, Rhonda Hunnel, after she wrote a letter beseeching him to tell authorities what he knew.
"You lied to the mother of the victim," Roark said.
Larsen asked Thompson why he'd agreed to testify and if he would get any benefits from it.
He said he was placed in protective custody, which basically means isolation and that he has no chance of ever being placed on parole.
Thompson said he didn't want to testify and he doesn't want to go back to protective custody, but he thought he should tell the truth.
Larsen also called a second federal penitentiary witness, who said she'd met Rodriguez at his house in 2018, where he laughed and joked about getting away with murder.
She said she will not receive anything for her testimony, but Danika Comstock, who is defending Rodriguez with Roark, questioned her about a meeting with federal agents where she said suggested otherwise.
A woman who said she was a friend of Krieger said she saw her earlier that day and was called to the home the next morning by Krieger's father to see if she noticed anything missing from the teen's bedroom.
The prosecutor played a video showing the girl's rooms, including a blood-stained floor and blood splotches up the stairs. The video also showed grass that looked like something had been dragged over it and a broken fence.
The woman sat wiping tears as she watched the images of her friend's room.
The woman said police were still at the home the morning after Krieger disappeared and allowed her to walk around inside and outside. There was no police tape or barriers, she said.
The woman said she noticed that Krieger's bed comforter was missing along with a large knife that hung on the wall.
PHOTOS: Gilberto Flores Rodriguez murder trail
Gilberto Flores Rodriquez trial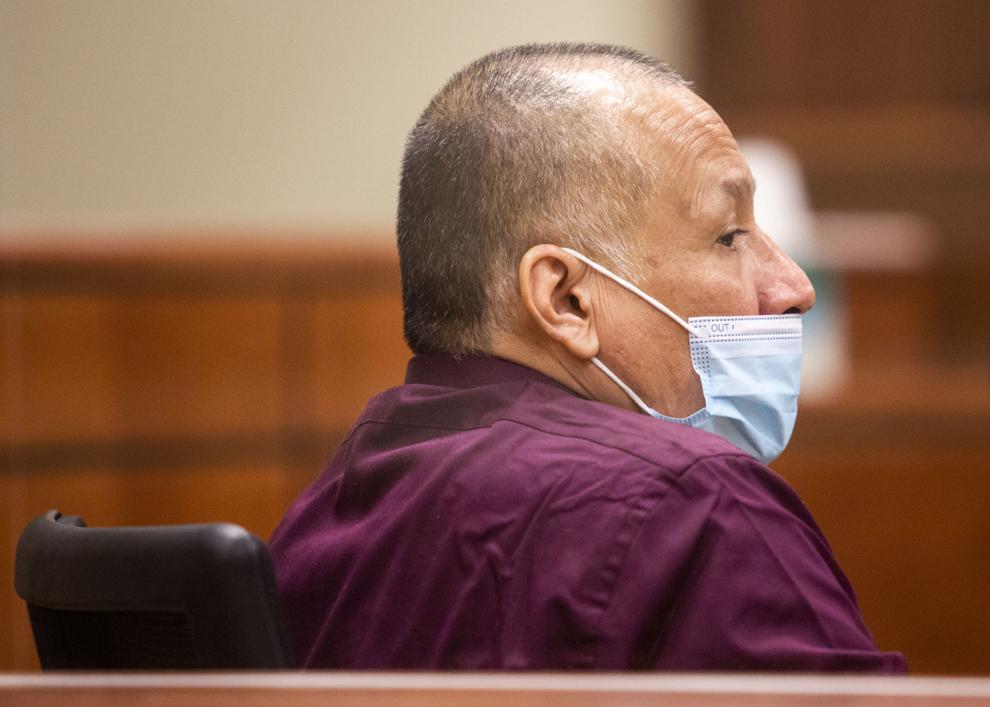 Gilberto Flores Rodriquez trial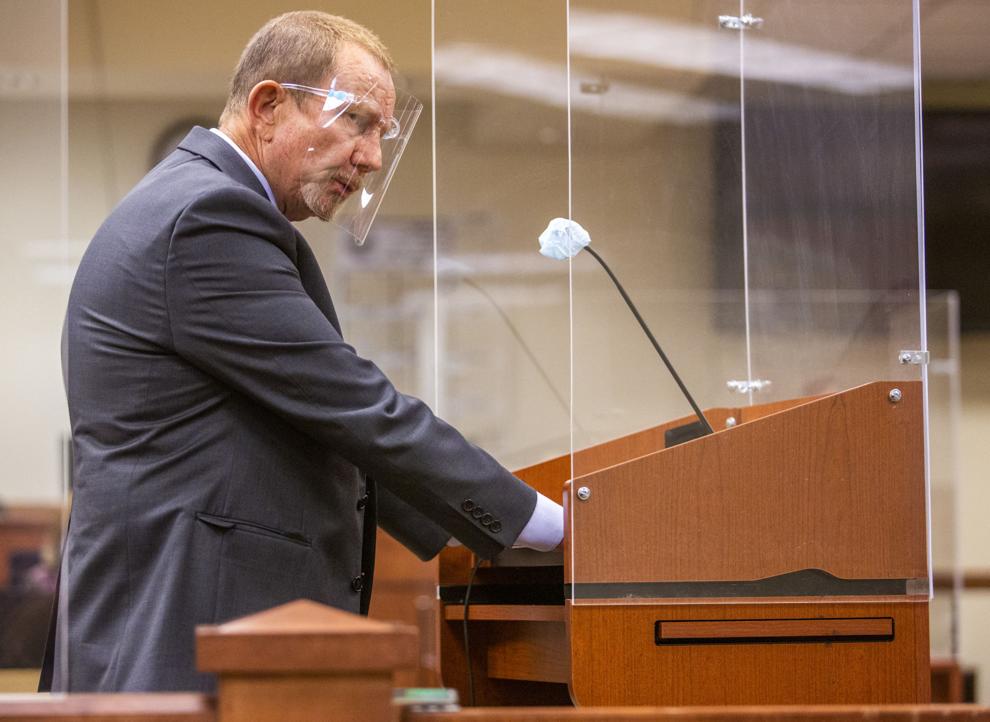 Gilberto Flores Rodriquez trial
Gilberto Flores Rodriquez trial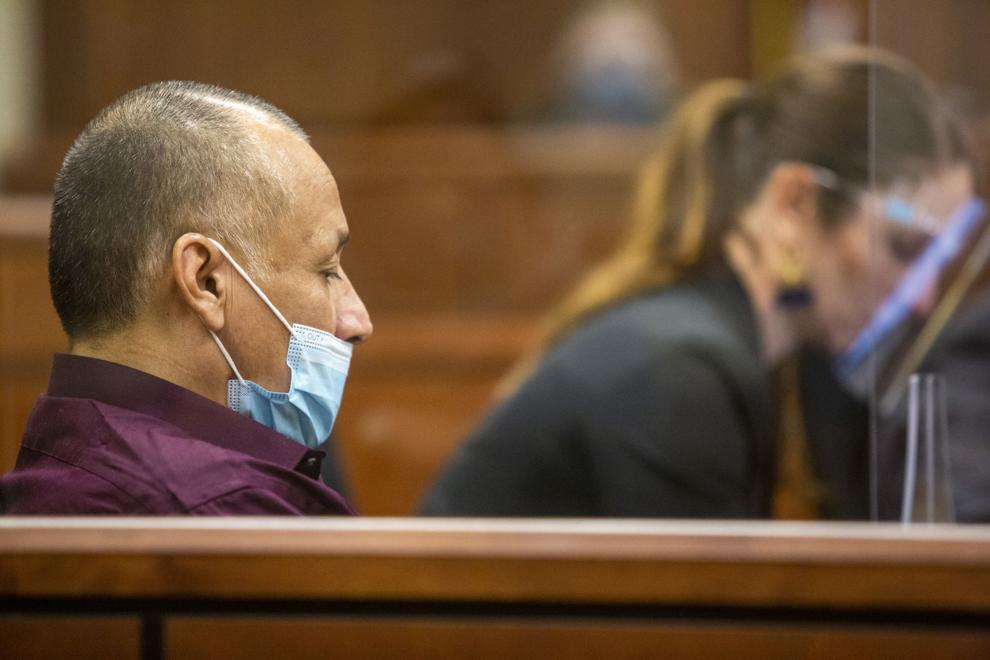 Gilberto Flores Rodriquez trial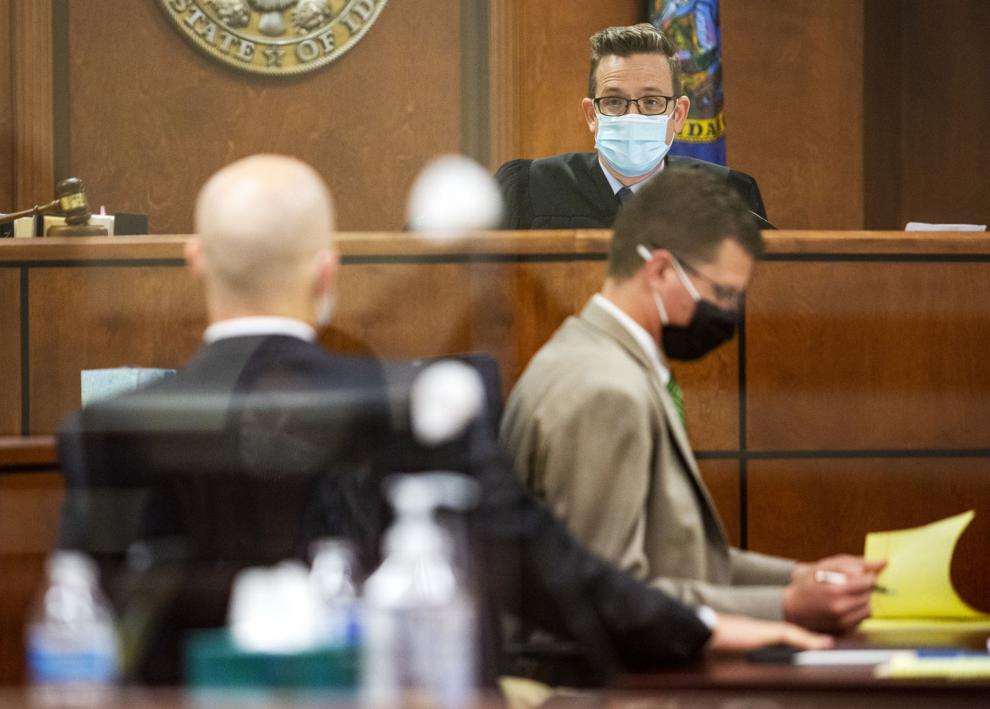 Gilberto Flores Rodriquez trial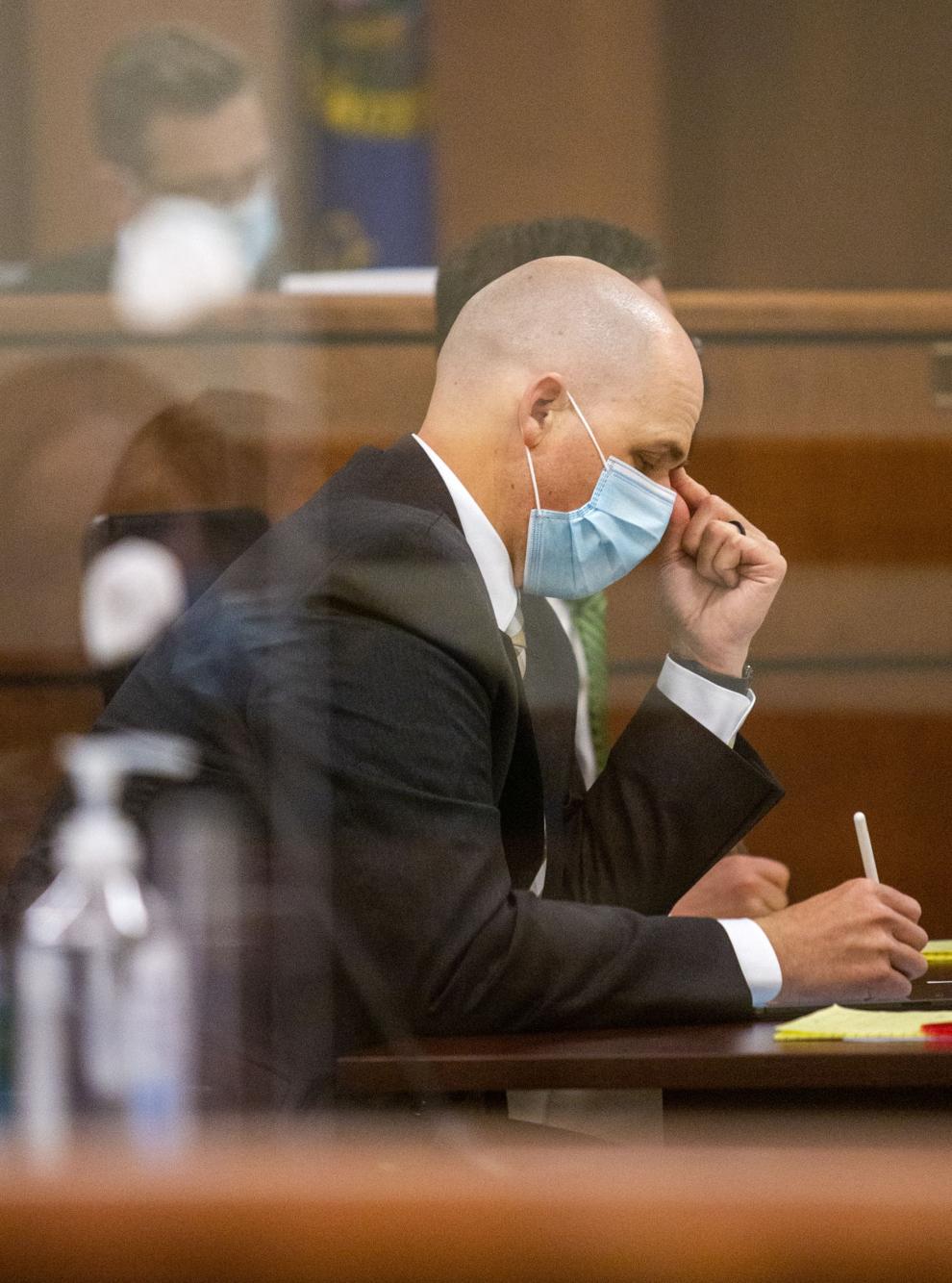 Gilberto Flores Rodriquez trial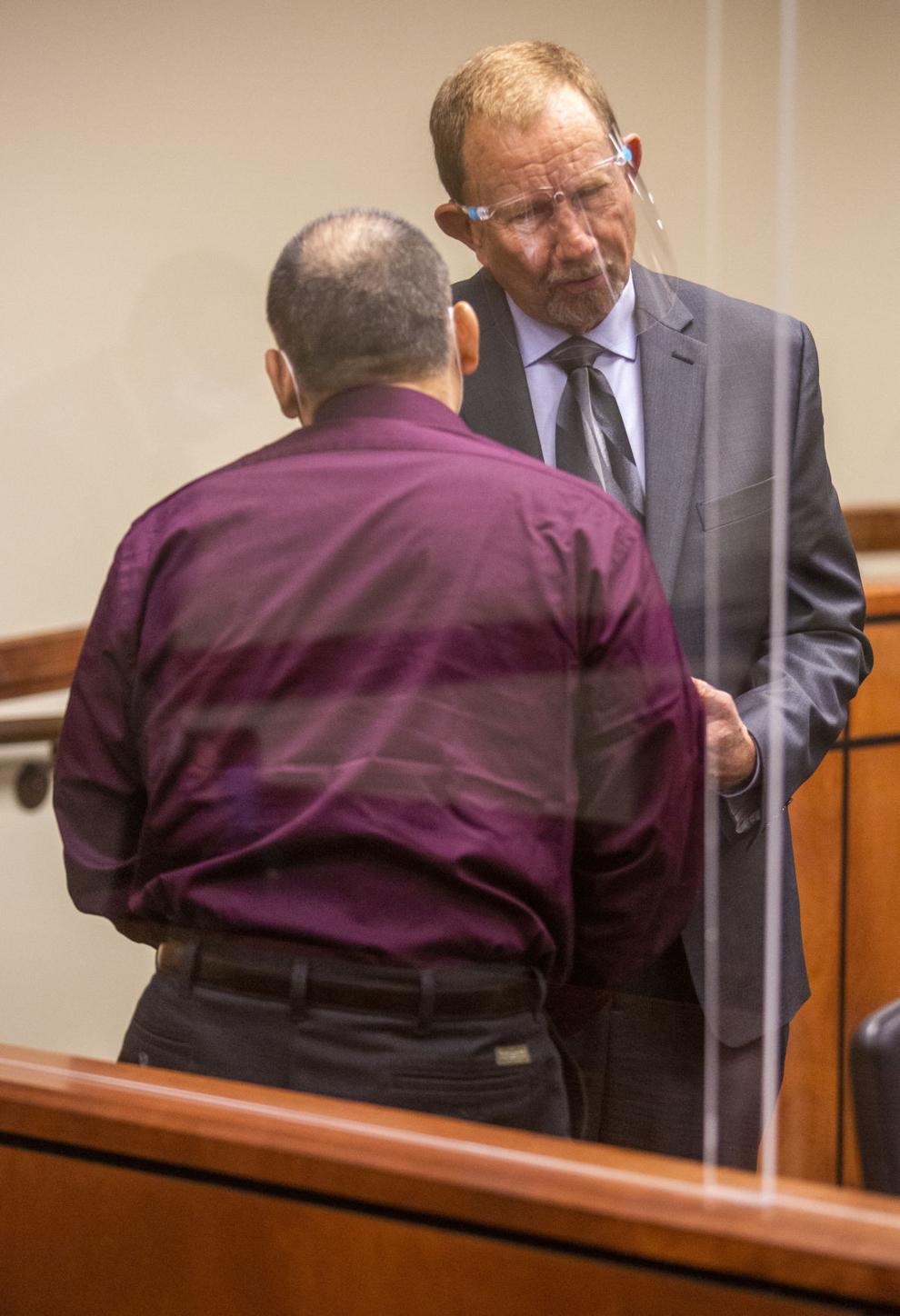 Rodriguez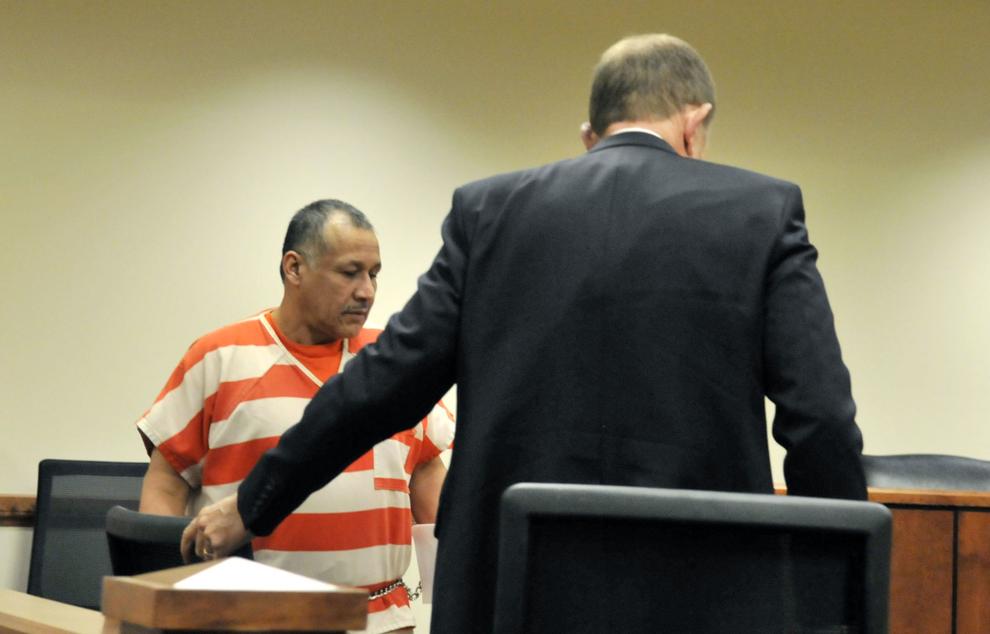 Rodriguez prelim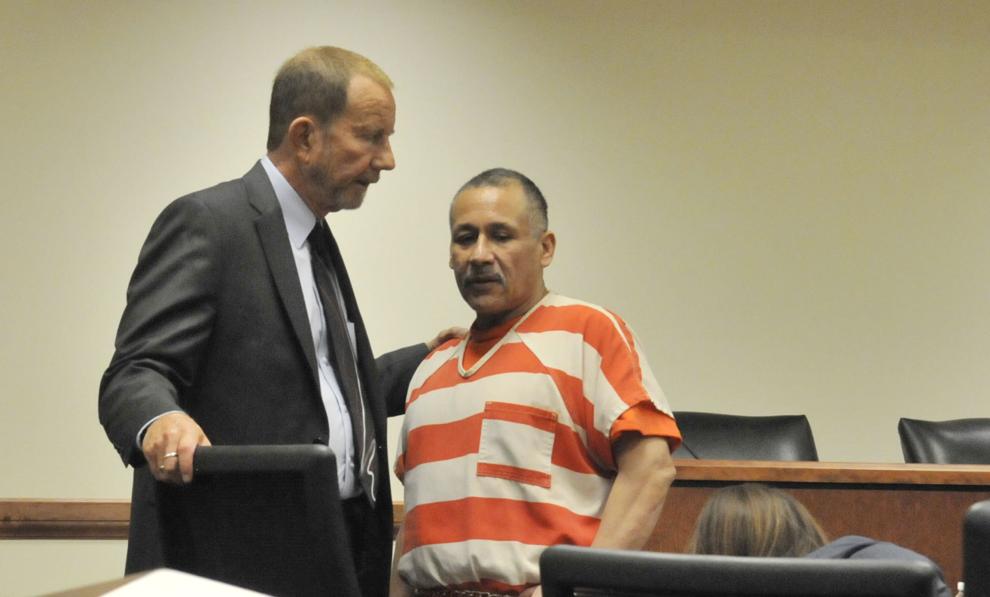 Rodriguez in court
Gilberto Flores Rodriguez