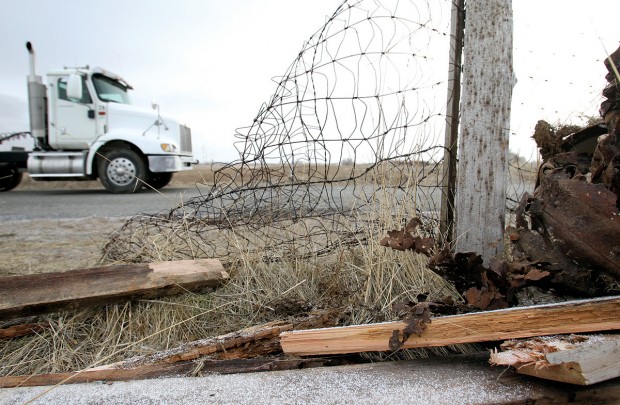 JEROME — A 29-year-old Jerome man suspected of exchanging gunfire with police is no stranger to the criminal justice system.
Christopher Mark Taylor is accused of shooting Jerome Police Officer Dennis Clark, 35, Monday afternoon during a automobile pursuit that began in Jerome and went southeast into the countryside.
Clark, an 11-year veteran of the force, is recovering from a non-life-threatening shotgun blast to the face at Saint Alphonsus Regional Medical Center in Boise.
Taylor was booked into custody at the Twin Falls County Jail at 10:46 a.m. Tuesday after he was released from St. Luke's Magic Valley Medical Center. He was shot during the pursuit and injured further when he crashed his car, ending the chase. Twin Falls County Sheriff's Office spokeswoman Lori Stewart said the agency cannot release further details on Taylor's condition due to patient privacy laws.
Taylor is currently on probation for a pair of Twin Falls County criminal convictions. In July, he was convicted for possession of a controlled substance and theft by receiving stolen property, both felonies. Fifth District Judge G. Richard Bevan levied a seven-year prison stint for the controlled substance conviction and 10 years for the theft conviction. Both were suspended for a four-year probationary term.
On Monday, an Idaho Department of Corrections probation officer issued an agent's warrant, claiming that Monday's events violate terms of Taylor's probation.
Taylor was also the subject of an order of commitment issued on Feb. 3 by another probation officer. The order alleged that Taylor tested positive for methamphetamine twice in January, and called for him to serve 30 days in jail.
In addition to these convictions, Taylor has three dozen traffic and other misdemeanor convictions from both Twin Falls and Jerome counties. Two of those include convictions for eluding officers.
Taylor was also charged with grand theft, aiding and abetting a robbery and aiding and abetting an aggravated battery in Twin Falls County in 2009. Those charges were dropped by the prosecutor's office, which cited a lack of physical evidence and that some witnesses were accused of or pleaded guilty to perjury charges. Taylor and other suspects were accused of robbing a Buhl man and stabbing him with a screwdriver at the Grand-Vu Drive-In Theater in Twin Falls.
Details emerge on pursuit
According to Jerome Police Chief Dan Hall, Clark attempted a traffic stop on Taylor shortly after 5 p.m. Monday near the eastern border of the Jerome city limit. The situation quickly turned into a chase as Taylor, driving a compact car, headed southeast into the county. Two more city units and a Jerome County sheriff's deputy joined in, chasing Taylor for approximately five miles.
"During the pursuit, (Clark) was fired upon," said Hall, "and there was gunfire exchanged."
A joint press release issued by both the city and county noted that gunfire was exchanged between Taylor and two of the four units in pursuit.
The chase ended on 200 East Road, just south of the intersection with 300 South Road, where Taylor lost control of his vehicle and rolled through a wire fence and into farmland. According to Idaho State Police Region 4 Capt. Rob Storm, his office has impounded Taylor's vehicle for the investigation.
Both Taylor and Clark suffered gunshot wounds, all non-life-threatening.
Investigators with the Magic Valley Critical Incident Task Force worked into the night Monday, gathering evidence such as empty shotgun shells and pistol casings along the county roads and at the scene of the crash. The Cassia County Sheriff's Office is heading up the investigation. Chief Deputy George Warrell said investigators were back at the scene Tuesday afternoon and had no additional information to release.
Pending charges against Taylor will be filed by Jerome County Prosecutor John Horgan, while Twin Falls County Prosecutor Grant Loebs will lead a review of the officer-involved shooting.
TAGS: Jerome County, shooting, crime, Cassia County, Twin Falls County