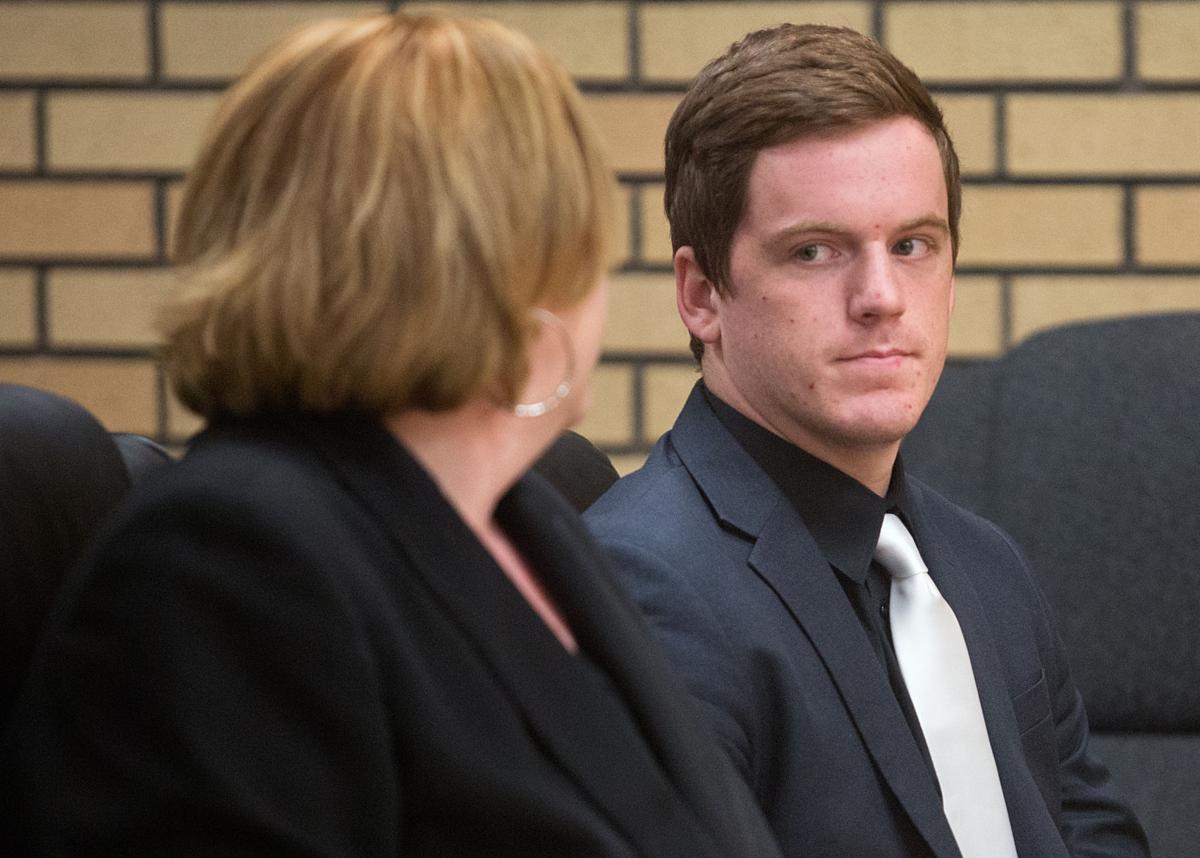 DIETRICH — The Idaho Attorney General's Office is declining to comment as outrage builds over the agency's prosecution of a former football player who attacked a black, mentally disabled teammate in a locker room.
The Idaho Coalition Against Sexual and Domestic Violence issued a statement on Facebook over the weekend calling on Idaho Attorney General Lawrence Wasden to "make a public statement and take immediate action against Idaho Deputy Attorney General Casey Hemmer's outrageous and unacceptable behavior and statements."
Hemmer and the AG's office prosecuted the case due to a conflict of interest with the Lincoln County Prosecuting Attorney's Office. The coalition's statement refers to remarks Hemmer made in court Friday, when former Dietrich High School football player John R.K Howard, now 19, of Keller, Tex., pleaded guilty to a felony count of injuring a child, a lesser charge than he originally faced.
Attorney general's spokesman Scott Graf declined to answer questions Tuesday, pointing to District Judge Randy Stoker's gag order barring the lawyers involved from speaking to the media at least until sentencing is imposed.
Shaun King, a civil rights activist who writes for the New York Daily News, wrote a column Tuesday about Howard's plea deal and a case in which a white man in Georgia attacked a black man at a Donald Trump rally in March and was sentenced last week to probation. King connects them as examples of white men getting off lightly for assaulting black men.
"American jails and prisons are full of men and women who did far less and had the proverbial book thrown at them," King wrote of Howard. "For several years, I worked full time in prisons and youth detention centers all around Georgia and met thousands and thousands of middle and high school students who were sentenced to hard time in adult prisons for far less. This sentence is the living embodiment of white privilege."
Howard's sentencing is scheduled for Feb. 24, and under the deal outlined in court on Friday he will be sentenced to two to three years of probation, which he'll likely be able to complete in Texas, a recommended 300 hours of community service. He will avoid jail time and could ultimately have his conviction dismissed if he successfully completes probation without violations or committing new crimes. He submitted an Alford plea, which means a defendant maintains innocence while acknowledging prosecutors would likely be able to convict at trial.
Howard had previously been charged with forcible sexual penetration by a foreign object, a felony carrying a potential sentence of up to life in prison. Howard and two other boys attacked the victim in a locker room, forcing a coat hanger into the boy's rectum. The assault allegedly happened after months of racist bullying, and the boy's family has filed a separate civil suit against the school district.
The Coalition Against Sexual and Domestic Violence's executive director didn't return a call Tuesday afternoon, but in its Facebook post the group attacks Hemmer's statements in court that he didn't believe the assault to be either a sexual assault or racially motivated.
"Deputy Attorney General Hemmer's actions and statements dehumanizes the young man who was heinously penetrated and fuels and sanctions our culture of sexism, racism, able-ism, domination, aggression, and violence, and in turn, the Office of the Idaho Attorney General is complicit in state-sanctioned sexism, racism, able-ism and violence," the group wrote. "Nothing short of a complete retraction by the Attorney General of Hemmer's outrageous actions and statements and immediate action against Hemmer will be acceptable."
Hemmer told Stoker in court that, while Howard's behavior was "egregious" and caused the victim "a lot of suffering," it was not a sex crime. Hemmer also said he that while "there are things that we found going around that school and that locker room involving a lot of the parties here that had racial undertones," he believed the attack was motivated by the victim's vulnerability and not by race.
"I think it probably would have happened to anybody that was in the same kind of circumstances and mental state as the victim here," Hemmer said in court.
Howard, who was 18 at the time of the incident in October 2015, is the only one of the three accused whose case is still in adult court. One of the boys was charged as a juvenile from the beginning, and a second had his case moved to juvenile court as part of plea negotiations.
The family's civil suit is unresolved.