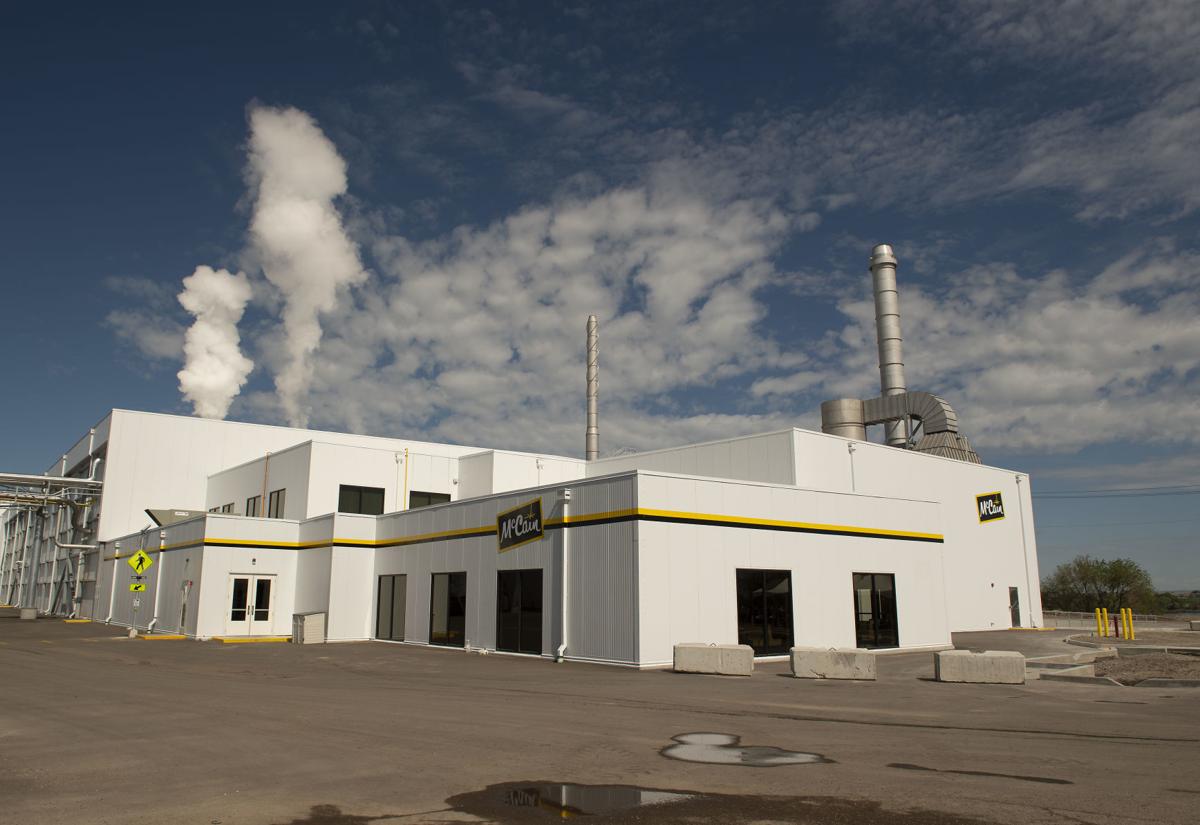 TWIN FALLS — COVID-19 has made its way into many Magic Valley food processing facilities, according to data from the South Central Public Health District.
Food processors around the country have struggled to keep COVID-19 from sweeping through their workforces. Meat packing plants have had massive outbreaks, which led to disruptions in the nation's meat supply. Many food processing facilities require employees to work in close quarters — it can be hard to socially distance and continue normal operations.
The sheer number of Magic Valley food processors that have had COVID-19 cases shows how widespread the virus is here.
Dairy processors have had cases — Jerome Cheese has had 14 employees get sick, while Chobani has had 12. Two of those cases are ongoing. One of the Magic Valley's biggest beef processors, Ida-Beef in Burley, has had 56 cases.
There have also been a lot of cases at potato processors. Rite Stuff Foods in Jerome has had 70 cases, Idahoan Foods in Rupert has an ongoing case and Magic Valley Growers in Wendell has had 17 cases, one of which is being monitored. McCain Foods in Burley has had 17 cases as of Tuesday. The company has a number of ongoing cases and is doing extensive testing according to South Central Public Health District spokeswoman Brianna Bodily.
Food processors haven't only had to deal with outbreaks. Many of them have lost large portions of their markets — for example, dairy processors sell a lot of their products to restaurants. Americans eat way more cheese, butter and cream in restaurants than they do at home, so when restaurants closed, a large part of the dairy market disappeared.
Some Magic Valley food processors have closed at one point during the pandemic, either due to COVID-19 outbreaks or dramatically reduced demand for products.
Idaho's potato industry experienced many of the same problems as dairy. When restaurants closed, the demand for spuds tanked. Darek Frye, senior director of manufacturing for McCain Foods, said in an email that the company's Burley plant closed for about a week in May. There were some furloughs, but Burley employees have returned to work, Frye said.
"The impact (of the pandemic) was dramatic," Frye said. "We experienced a decrease in demand from our food service clients and our quick-service restaurant clients, which makes up the majority of our business. The good news is however, with the loosening of stay-at-home orders and non-essential businesses beginning to re-open, recovery is happening and we are seeing demand increase."
Lamb Weston, which owns a large potato processing facility in Twin Falls, furloughed 660 employees at two of its potato processing facilities in eastern Washington. Lamb Weston spokeswoman Shelby Stoolman did not respond to the Times-News' repeated requests for comment on how the pandemic has affected operations at the Twin Falls plant.