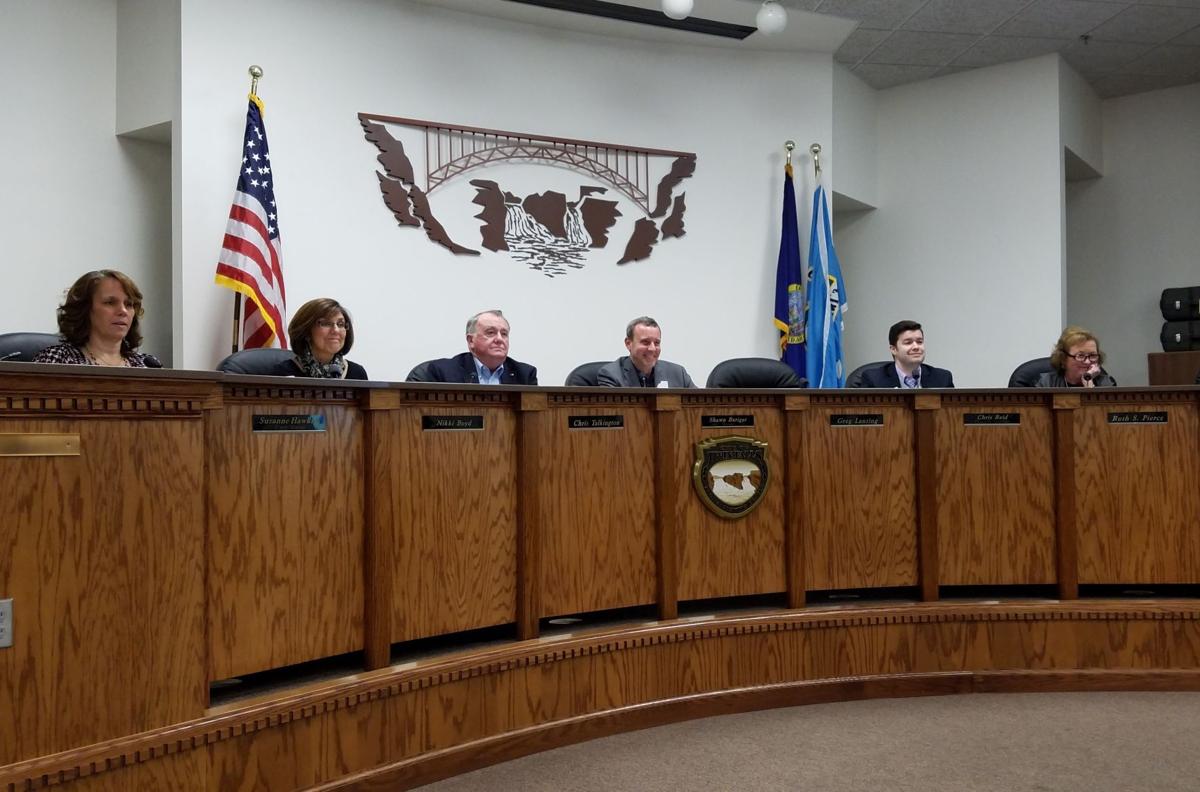 TWIN FALLS — Twin Falls City Council members took a stand Monday night, asking staff to draft a resolution stating that Twin Falls is a welcoming city to all people.
The Council's unanimous vote came after nearly 90 minutes of comments from a local Boy Scouts of America troop, community leaders and concerned citizens. The troop had asked the city to consider adopting such a resolution after two of its members chose to do Eagle Scout projects for the College of Southern Idaho's Refugee Center.
Most of the two dozen or so who spoke were in favor of a resolution, and Council members were pleased to see citizens and Scouts taking a role in the city's future.
"I believe that tonight you guys have demonstrated what a welcoming city this is," Councilwoman Nikki Boyd said. "I believe that Twin Falls is a welcoming city. It has always been a welcoming city."
The resolution will come before Council for adoption at a later time. Staff will take into account the input from those who spoke Monday. It may be similar to the resolutions passed in Boise and Ketchum earlier this year.
But not everyone present agreed that a resolution was needed, and some outright opposed one.
Terry Edwards, a Jerome resident who owns property in Twin Falls, said he is a third-generation American from a family of refugees, but "the refugees of today are different."
"And it's not because of their ethnicity, it's because of their culture," he said. "They're from another country; they don't assimilate. The problem that we have with that is they're above the law."
He and Twin Falls resident Linda Gooden referenced the case where three immigrant boys pleaded guilty to assaulting a 5-year-old girl at the Fawnbrooks Apartments last June. Gooden believed the victim was not treated fairly.
Edwards used a metaphor similar to one Donald Trump Jr. was under-fire for last year, asking Council members if they would take a handful of M&Ms from him, knowing that one was poisoned.
Other residents disproved of those not-so-welcoming comments. Boy Scout Reagan Larsen, 15, said it wasn't a fair comparison.
"I know that sometimes in class if one kid does something bad and all the kids get punished for it," he said. "Nobody likes that."
Larsen originally came to support his fellow Scouts, he told the Times-News, but later felt compelled to speak up.
Businessmen spoke in favor of the resolution, too. Dairy owner Willie Bokma said his dairy would not function without immigrants and refugees.
Rick Naerebout came to support a welcoming city resolution on behalf of the Idaho Dairyman's Association and Twin Falls Rapids Soccer. Refugees and immigrants are significant to those groups, he said.
"I think this resolution is important to send that explicit message that we are a welcoming city regardless of race, religion or nationality," Naerebout said.
Representing the Boy Scout troop, Dr. Mark Crandall said a resolution might not increase the numbers of refugees Twin Falls allows in, but it could change how people view the city.
That, in turn, could help Twin Falls move forward as it reflects on past times, such as a nearby Japanese concentration camp that existed during World War II.
"That is a blemish that Twin Falls will never be able to erase," Councilman Chris Talkington said. "Twin Falls wants to be a welcoming community, but we have to prove it."
Karen McCarthy said she believes Twin Falls is more welcoming than when she moved here in the 1980s and was told she would be comfortable because "there weren't many blacks and the Mexicans know their place."
"It's human nature to be afraid of things we don't know or understand or are different," Stacey Hallmark said. "Unfortunately, bad things happen sometimes. But I don't think we can live our lives in fear."
Mothers carrying their children up to the podium spoke of a future where they could continue to embrace exposing their children to different cultures in Twin Falls.
And still, others took a moral appeal.
"We need to love people," Bethany Rasmussen said. "They are most important. When everything else burns, people are gonna last."
Vice Mayor Suzanne Hawkins was originally going to vote against a resolution, but changed her mind after hearing public comment.
"I felt it was going to be a bigger divisive tool in our community," she said.
But instead, it can be used for Twin Falls to represent itself, at its core, as "a very welcome place to all."
Community members are responsible for educating themselves, Boyd said, and diversity is important in its many forms.
A focus area in city's strategic plan says "new residents are welcome and made to feel part of the tightly knit community" Mayor Shawn Barigar noted.
"I don't think there's a one of us in the room that can't say we want to be kind and welcoming people," he said. "This needs to be more than words on paper."