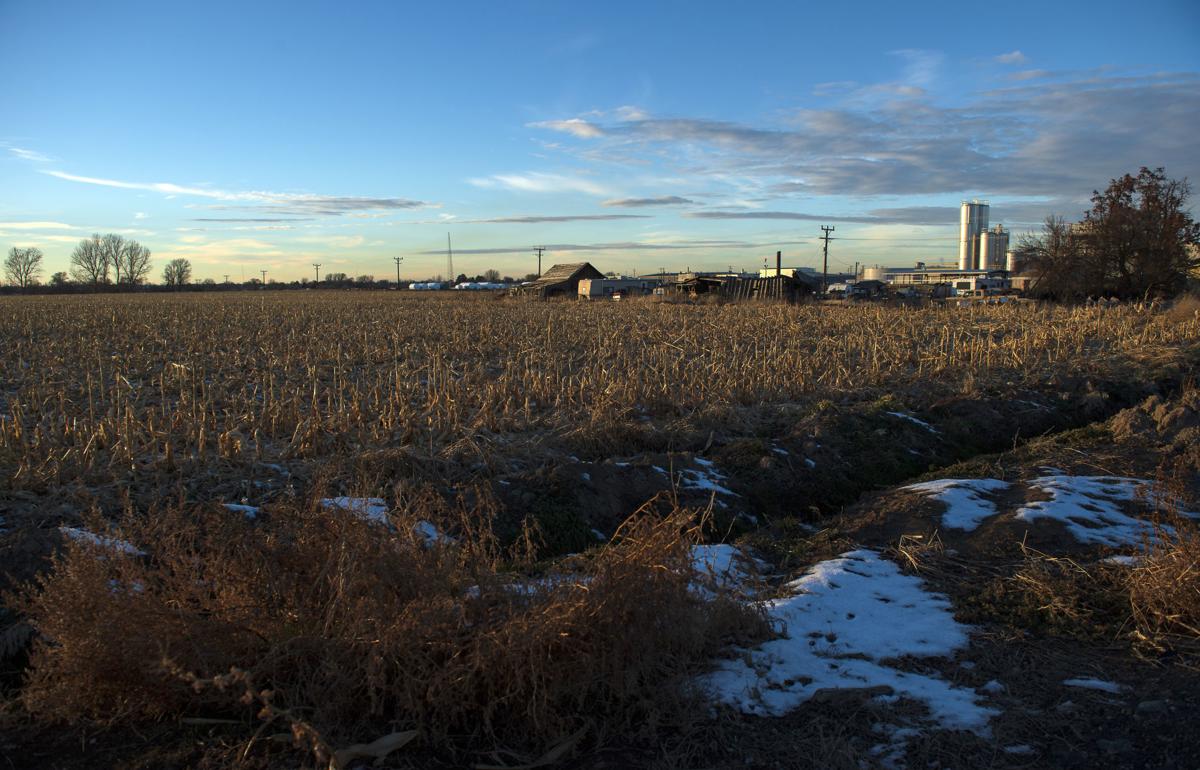 TWIN FALLS — The City Council has approved a request to allow for heavy manufacturing on some farmland on Washington Street South.
The Council on Monday unanimously approved a zoning change for Gem State Dairy Products LLC to operate a dairy processing facility at 304, 312 and 404 Washington St. S. Mayor Shawn Barigar and Councilwoman Suzanne Hawkins were not at the meeting.
Tom Mikesell, the real estate agent representing Gem State Dairy Products, said there would be a food processing plant on the property, but he could not disclose details. Mikesell told the Times-News the company is still working on securing engineering, designs and finances.
"They want to be community partners and want to be a part of this community," Mikesell said.
Resident Pete Johnston was the only member of the public to come before the Council during the public hearing.
"(For) 102 years, my family has owned the bigger share of that property," Johnston said. "It's kind of with tears in my eyes that we are selling the property."
He said he's received other offers on it before. Once, for a garbage recycling project, and another time for housing. This time, he feels it's the right fit.
"I thought, 'Dairy processing — how bad could it get?'" Johnston said. "It's a lot cleaner than a garbage recycling place."
The property is just south of Glanbia.
The Council was tasked with deciding whether the heavy manufacturing zoning change complies with the city's comprehensive plan and future land use map, Planning and Zoning Director Jonathan Spendlove said. City staff and the Planning and Zoning Commission forwarded a recommendation for approving the request, although the city's future land use map showed a light manufacturing designation.
"It's clearly the highest and best use," Councilman Chris Talkington said.
An ordinance will come before the City Council at a later date.
Also at the meeting, the Council:
Heard a presentation from Jayne Black about the 2020 Census. Black encouraged the Council to think about passing a proclamation this April, and setting up a complete count committee with key stakeholders.
Adopted the 2017 Idaho Standards for Public Works Construction Specifications and Standard Drawings and the 2017 City of Twin Falls Revisions to the ISPWC.
Adopted the latest version of the Twin Falls Improvement Agreement for Developments.
Approved a request to vacate an undeveloped portion of Washington Street South right of way at the southwest corner of Washington Street South and South Park Avenue. The property will be used for parking for Twin Falls public works employees.
Get local news delivered to your inbox!
Subscribe to our Daily Headlines newsletter.