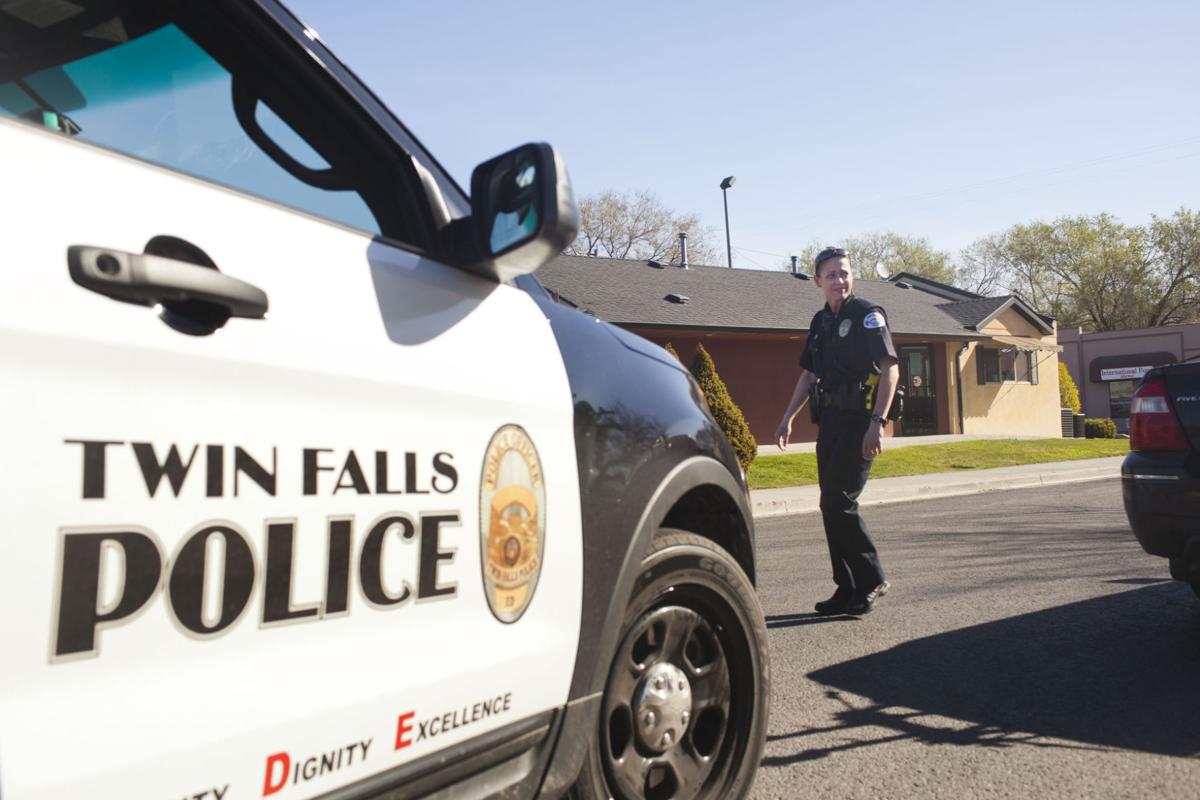 TWIN FALLS — The City Council voted Monday to raise the pay of police and firefighters.
City Manager Travis Rothweiler advocated for the increase, saying Twin Falls needs to be able to better compete with the Treasure Valley in what it pays public safety workers. A mid-year, 7 percent average raise for sworn police and firefighters would help alleviate the problem of retention, he said.
The Council voted unanimously in favor of the increase, with the understanding that a longer-term analysis may be required.
"I'm really tired of training people for other agencies," Councilman Greg Lanting said.
The city has approved a number of compensation changes equating to a 9.7 percent increase among all staff since October 2015 — most recently a citywide pay scale increase of 5 percent, passed in August.
"We have moved our table more steps than at any point in our history," Rothweiler said.
As a result, most departments are fully staffed — but that hasn't closed the gap in public safety areas, he said. In the past five years, Twin Falls Police Department has had a nearly 65 percent turnover rate. In the past year-and-a-half alone, the city had seven officers resign to take other jobs.
"Any organization — and here we're speaking about the city of Twin Falls — that has a 64.5 percent five-year turnover rate, is bordering on dysfunctional and not operative," Councilman Chris Talkington said.
The fire department has not had nearly that amount of turnover, Fire Chief Tim Soule told the Times-News.
"For us, it's more being able to recruit and attract firefighters in Twin Falls," he said. "… The steps the Council took tonight will make Twin Falls more attractive to recruit potential candidates."
You have free articles remaining.
The raise will also fix some pay equity problems seen in the fire department, Rothweiler said.
The wage increase will bring police officer salaries up to roughly 91 percent of what a cop typically makes in the Treasure Valley (excluding Boise). Pay raises in police and fire departments will be based on experience and comparing salaries between Twin Falls and the Treasure Valley — ranging from no raise for some, and a 22 percent raise for others.
The adjustments will cost the city $376,000 over the rest of the fiscal year, but Rothweiler believes the city will have resources available to offset those costs.
"It's a significant amount of money, but to me it's an investment, not an expense," Mayor Shawn Barigar said.
Rothweiler said he admitted that he has failed to provide Council with the best information in past years. And the city is still playing catch-up in its compensation, something that will likely be analyzed in a new compensation model.
"This isn't where it ends," he said. "This is a multi-step process that's really no different than the multi-step process we've been in."
Trail extension expected this fall
Also at the meeting, the City Council approved an amended agreement between the city, the Twin Falls Community Foundation and Gary and Connie Storrer regarding accessing property to build the final piece of the Canyon Rim Trail.
The decision moves the original payment deadline to Feb. 15, with up to one year to pay the final $100,000 of the Storrers' $600,000 costs.
To date, the Magic Valley Trail Enhancement Committee has raised $537,000, a committee member told the Council. A dinner auction is scheduled for March 16 to raise the final funds.
Rothweiler anticipates the city could bid for the trail section this spring, with trail development to be completed by fall.
Get local news delivered to your inbox!
Subscribe to our Daily Headlines newsletter.