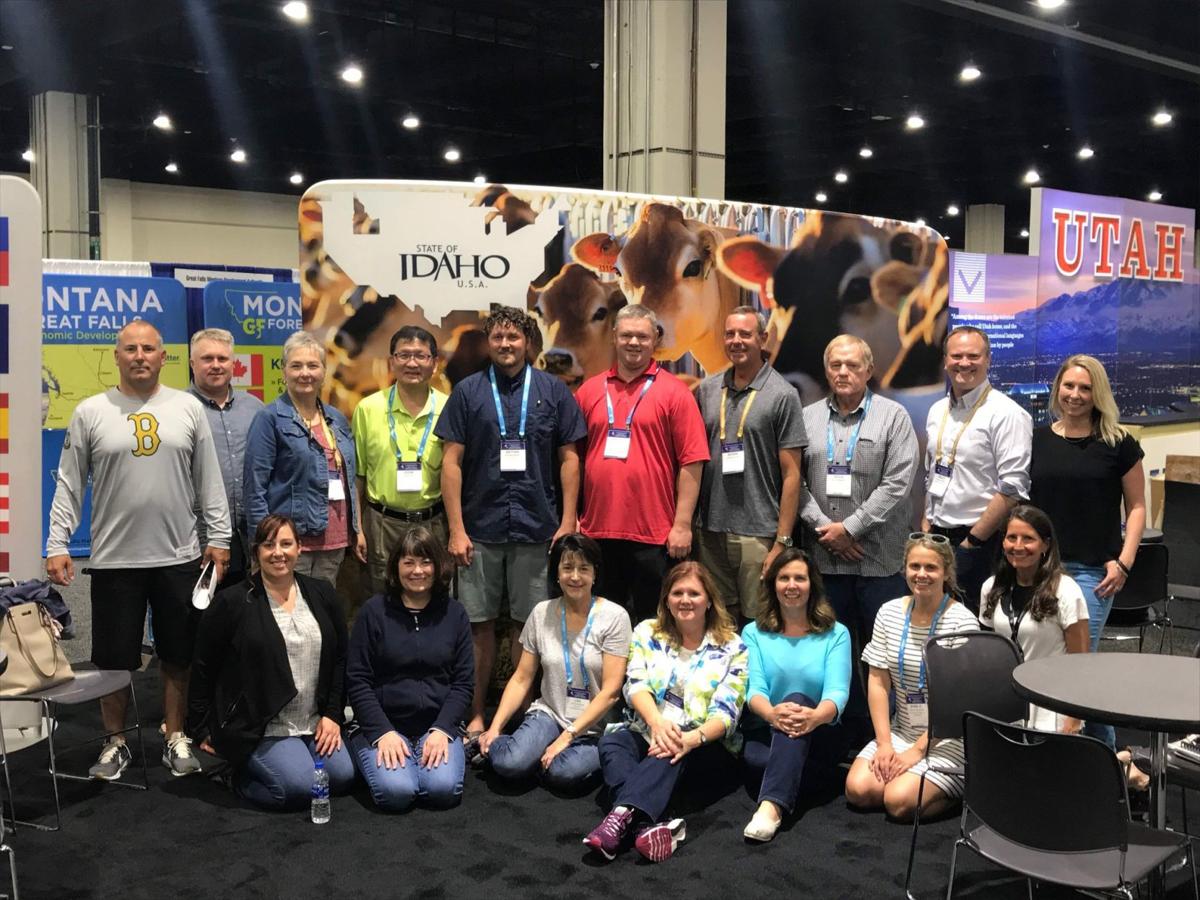 WASHINGTON, D.C. — Idaho is showing the world it's got more to offer than just potatoes.
At this year's annual SelectUSA Investment Summit, the state's booth features a large picture of a group of Jersey cows. Foreign companies and investors stopping by are offered samples of Chobani yogurt and Clif Bars. And for the first time, the Idaho Dairymen's Association is participating in the discussion.
Its message: With an oversupply of 2 million pounds per day, Idaho could handle a lot more milk processing.
"We've got more milk supply than we have manufacturing capacity to get it to a finished product," CEO Rick Naerebout said. "The reality is, we have a tremendous amount of pent-up desire for dairymen to be able to grow their businesses and pass them on to the next generation."
Does that mean the Magic Valley could support another Chobani?
"I'm hoping for bigger," he said in a phone interview while speaking from Washington, D.C. "We could easily take a processor bigger than Chobani today if they're interested in coming to Idaho."
The SelectUSA Investment Summit aims to promote foreign direct investment in the U.S. Idaho has participated in the summit for years, and this year is one of the major sponsors. The summit kicked of Wednesday and continues through Friday.
"A lot of people don't know what Idaho's like," Naerebout said.
While Southeast Asia has shown more interest in dairy processing, Idaho representatives aren't targeting any one region of the world, he said. With the milk oversupply situation, dairymen simply want to be part of the conversation.
Those expansions will help, but milk supply has risen even above that need, Naerebout said. Today, Idaho is producing 800,000 more pounds of milk every day than it did a year ago, he said.
About 70 percent of Idaho's milk is produced in the Magic Valley, he said, and 80 percent of its milk processing capacity is also in that area. The region's top milk producers are, in order: Glanbia, Jerome Cheese, Dairgold, Idaho Milk Products, High Desert Milk, Chobani, Gossner Foods and Brewster Cheese.
Naerebout is also telling potential investors that Idaho milk prices are some of the lowest in the country, while the state's dairymen are near the top in profitability.
"We've got a great structure in Idaho and we have a government that operates at the speed of business," Naerebout said.
The Idaho Dairymen's Association represents about 470 dairies throughout the state.
Also at this year's SelectUSA Summit, Idaho Gov. C.L. "Butch" Otter will be one of the main-stage speakers. Twin Falls Mayor Shawn Barigar has been invited to a private roundtable discussion on "Rebuilding America's Infrastructure." This discussion will be led by officials from the White House and U.S. Department of Commerce, and include talk about the White House's infrastructure plan and key concerns at the state level.
There are 28 Idaho team members attending SelectUSA, including: Naerebout and Barigar; Twin Falls Economic Development Director Nathan Murray; Dairy West Senior Vice President of Innovation Partnerships Jenn Nelson; Dairy West Vice President of Integrated Communication Cindy Miller; Burley Economic Development Director Doug Manning; Rupert city manager/Idaho Sen. Kelly Anthon; and Jerome City Manager Mike Williams.