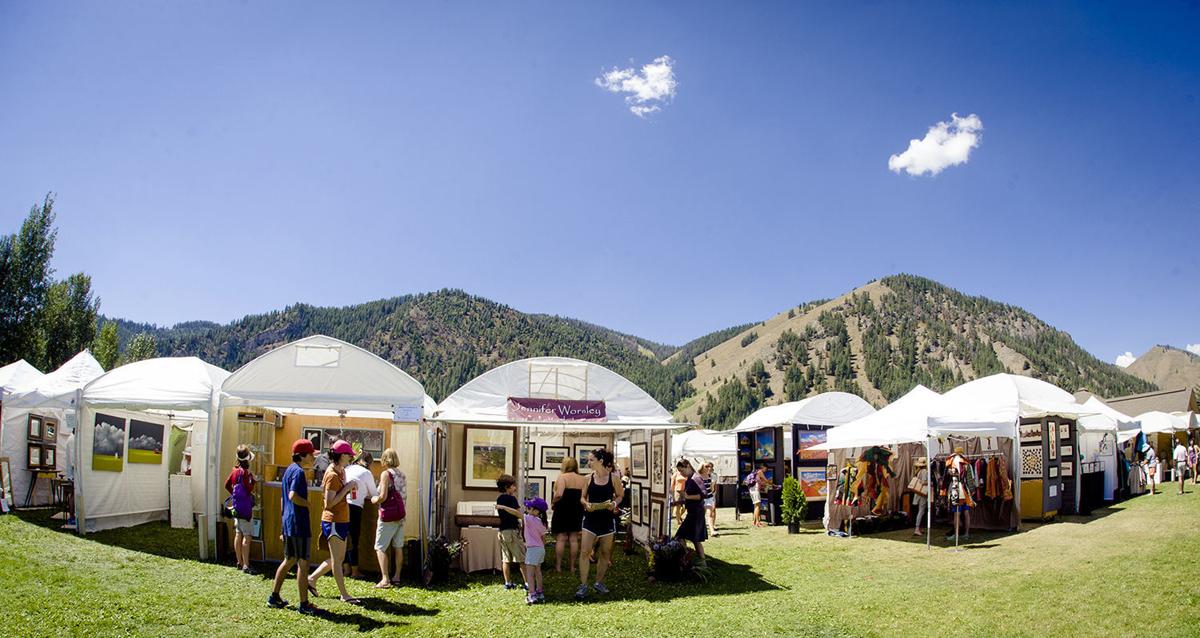 KETCHUM — The dates have been set for Sun Valley Center for the Arts' 50th Arts & Crafts Festival — a cultural highlight of the Wood River Valley's summer season. This free event will take place Aug. 10-12 on the lawns of Atkinson Park in Ketchum. Festival hours 10 a.m. to 6 p.m. on Friday, Aug. 10. Weekend hours are 10 a.m. to 5 p.m.
The community is also invited to attend a special 50th anniversary celebration from 5-7 p.m on Friday, Aug. 10. Guests can visit Atkinson Park, celebrate the festival, enjoy a glass of wine or beer and listen to folk artist Sarah Jane Scouten.
The Center uses a rigorous jury process to select artists and craftspeople to exhibit work at the Arts & Crafts Festival. According to the Art Fair SourceBook, a comprehensive guide to the top-selling art fairs and craft shows around the country, the event is ranked in the top 100 fine art festivals in the United States.
Each year, the three-day outdoor fine arts show gives Wood River Valley residents and visitors the opportunity to interact directly with artists and learn what's new in the world of arts and crafts. In addition to the exhibition, the festival includes artist demonstrations, food vendors and a free kids' craft area.
"The 2018 Festival is a time to celebrate the past 50 years of art on both the local and national scale," said Sarah Stavros, Arts & Crafts Festival director. "It's a time to show that we value the presence of art and recognize that our lives and experiences are deeply enriched by being around it, creating it and exposing one another to it. This celebration of art would not be possible without the continued support of this community as a whole."
Fifty years is a significant milestone, and it also marks a time of transition. After much contemplation and deliberation, the Center's staff and board of directors have decided to transfer management of the Arts & Crafts Festival to a professional event management company in 2019.
"We've been wrestling with this question for some time, but The Center's mission is based on education, and the time is right to focus our energy on those priorities," said Christine Davis-Jeffers, executive director at the Sun Valley Center for the Arts. "It's hard to let the Festival go, but it's critical that we direct our resources to educational programs that align with our mission and make the greatest impact."
Over the next 15 months, The Center will transition management of the Festival to Altitude Events Group, LLC – a full-service event production firm that has contracted with The Center on multiple occasions over the past several years, including the 2017 and 2018 Arts & Crafts Festival and the 2016, 2017 and 2018 Wine Auction.