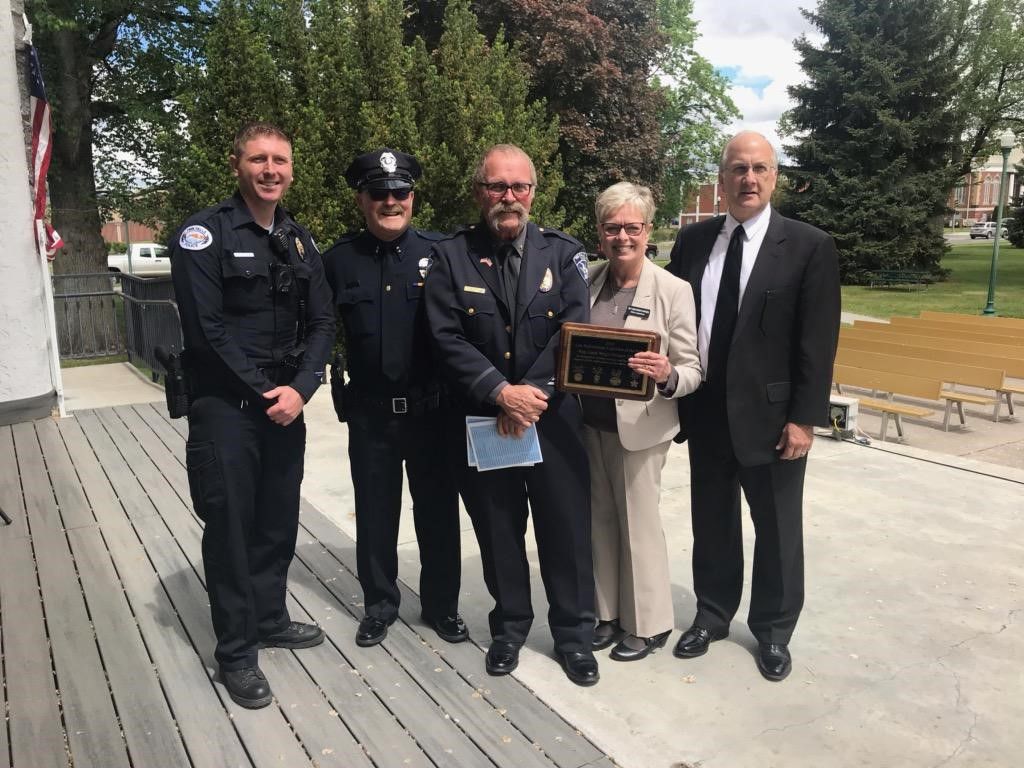 TWIN FALLS — The heads of four Twin Falls law enforcement agencies awarded Rep. Linda Wright-Hartgen of District 24 their Law Enforcement Legislator of the Year Award at the Magic Valley Law Enforcement Memorial Service May 18 in the Twin Falls City Park.
Twin Falls Chapter President of the Fraternal Order of Police Josh Hayes, Twin Falls City Police Chief Craig Kingsbury, Twin Falls County Sheriff Tom Carter, and Twin Falls County Prosecuting Attorney Grant Loebs joined to honor Rep. Wright-Hartgen for her efforts on behalf of law enforcement and in the fight against crime in the recently concluded legislative session.
In presenting the award, Loebs called Wright-Hartgen a "dedicated public servant and a true friend of law enforcement." Carter praised her "exceptional courage" in standing with law enforcement and against drug crime, while Kingsbury lauded her consistent efforts to "reach out to those of us in the field for our advice on important law-enforcement issues." Hayes praised her for helping to ensure law enforcement has "the tools it needs to fight drug crime."
Rep. Wright-Hartgen is a freshman legislator and serves on the House Judiciary and Rules Committee which is the critical committee for law enforcement and criminal justice issues.
Be the first to know
Get local news delivered to your inbox!