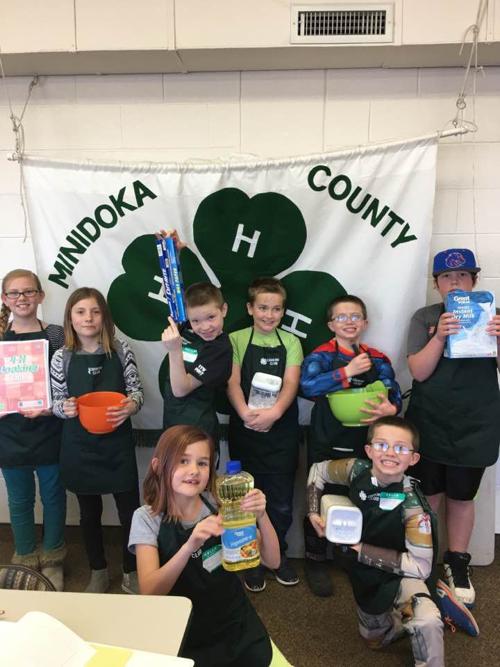 RUPERT — Getting kids involved in the kitchen, through cooking classes or at home, may make them more likely to choose healthy foods.
"It is important to expose children to healthy foods in a positive way," said Becky Hutchings, University of Idaho Extension educator in Minidoka County.
You have free articles remaining.
The University of Idaho Extension office in Minidoka County recently received a grant from the Gladys E. Langroise Advised Fund through the Idaho Community Foundation. The funds were used to buy basic cooking equipment and supplies. Through the 4-H program, Hutchings started a Cooking Club. The first program offered in this club was a two-hour long, once a week class for seven weeks which was called Cooking 101. In each class, the students learned a new healthy eating technique and then participated in a food lab to put that knowledge into action. The 4-Hers made breakfast sundaes, fruity fruit salad, easy to fix green beans, drop biscuits, pasta with meat sauce and more.
Because of the interest in the program, the UI Extension Office in Minidoka County has decided to offer another Cooking 101 class this fall and another one in the spring. Students who participated in Cooking 101 will be invited to join the Cooking 201 series. Participating students will eventually reach Cooking 401, upon which time they will have graduated the program.
The Minidoka Cooking Club is open to all youth in Minidoka County as well as all youth in Minidoka County 4-H. Children do not have to be active 4-H members to participate. If you have questions or would like to have your child put on list to be notified when the fall Cooking 101 class will begin, call the Extension Office at 208-436-7184.