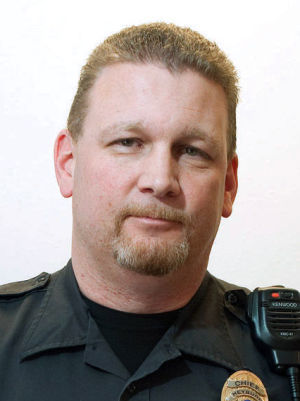 Q: I had a carbon fiber bike stolen from me. I have the serial number but being a carbon fiber frame, the serial number was a sticker that could easily be removed. If it was removed and then pawned, would the police even know that bike had been pawned if there were no serial numbers entered? Is there any way knowing about it possibly being stolen?—JasonA: Unfortunately the answer you didn't want to hear is no, the police would not be able to prove a pawned bike with no serial number had been stolen. That does not mean that a serial number is the only way to prove a stolen bike is owned by somebody however.
I don't know much about the carbon fiber bike as far as being able to put markings on it but if you can mark it then those marks could be a way to prove that a pawned bike had been stolen. The trick is to put the marks in spots that nobody would think to look and remove them prior to being pawned. In case you're wondering why I said marks, the reason is clear. Thieves might be able to remove one mark but if they don't know you had more marks they might be less likely to look for them. That is of course until now if they read my column.
Taking pictures of the bike and the places the marks were made is also a good idea. Sometimes people forget where all the marks they had made were and taking photos could help refresh a memory.
Finally don't assume that the thief took the sticker off, so there was no need to report it to the police. Report it anyway because there are thieves who do things that make you wonder why they got into thieving in the first place.
Q: I thought I heard you say that it was illegal to put any signs or posters on stop sign posts. I only ask this because I keep seeing yard sale signs attached to stop signs. What is the rule?—Dean
A: You did read correctly about signs being put on stop sign posts unless specifically authorized for safety purposes. That is why you will see buckle up signs on stop sign posts.
It is illegal to post any unauthorized sign on the post of a stop sign. Most cities have ordinances that also make it illegal to post signs on any city property such as utility poles or street markers.
Political signs are also to be removed after the election so that those hopeful candidates don't get charged with littering. (Just kidding — it would actually fall upon the person who put up the signs)
Officer down
Please put these officers, killed in the line of duty, and their families in your prayers. They fought the good fight, now may they rest in peace. God bless these heroes.
Police Officer Keith Earle, Huntsville Police, Ala.
Patrolman Kevin Crossley, Whitesboro Police, N.Y.
Police Officer Sean Gannon, Yarmouth Police, Mass.
Have a question for Policemandan? Email your question(s) to policemandan@cableone.net or look for Ask Policemandan on Facebook and click the "like" button. Mail to: Box 147, Heyburn, Idaho 83336
Dan Bristol is the City of Heyburn Chief of Police.
Be the first to know
Get local news delivered to your inbox!