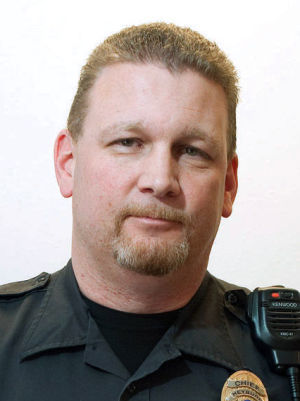 Q: I have a question about leash laws. My question is why is that when police officers drive by a place where there is a leash law and there are dogs around not on a leash, the law officers don't do anything about it? Shouldn't they issue the owner of the dogs a citation?—Concerned Citizen
A: First of all let me just say that the following is just an opinion and not based on anything from any other law enforcement officer out there. Your issue is important in your eyes and that does not make what I have to say demean your issue.
In my 25 plus years, I've only seen one citation for not having a dog on a leash and that was from an incident where dogs knocked a person down, injuring the individual.
This is another of those "officer discretion" issues. What I mean by that is that unless the officer is pushed or has a passion to cite pet owners who don't leash their dogs, then most officers probably won't cite them.
Like citations from crashes where the driver would probably never get certain citations, it's the same with leash laws. Like I said above, if there is not an incident where the leash law violation was an issue from an incident, then chances are leash law citations would not be issued.
I do know, personally, that I have in my years talked to a few dog owners out walking their dogs without a leash. I have told them that they could get cited for not having his or her dog on a leash. I'm pretty sure that's probably what most officers do when dealing with leash issues.
Once again, I also offer that you as a citizen could sign the citation if you so desired against the leash-less violator. If you don't want to sign then I guess you could then see yourself in the shoes of the officer who does not cite as well.
I would say that in most cities there are leash laws. With that in mind, if you have your dog walking with you in a city be sure to play it safe and leash your dog. It could save more than a citation. It might save money if somebody sued from being hurt by your dog.
Officer down
Please put these officers, killed in the line of duty, and their families in your prayers. They fought the good fight, now may they rest in peace. God bless these heroes.
Master Patrol Officer Spencer Bristol, Hendersonville Police, Tennessee
Police Officer Jerry Singleton, Fairfield Glade Police, Tennessee
Deputy Sheriff Chris Dickerson, Panola County Sheriff, Texas
Investigator Ryan Fortini, New York State Police
Public Safety Officer Jackson Winkeler, Florence Regional Airport Department, South Carolina
K9 Jackie, United States Border Patrol
K9 Niki, Boyle County Sheriff, Kentucky
Have a question for Policeman Dan? Email your question(s) to policemandan@cableone.net or look for Ask Policemandan on Facebook and click the like button. Mail to: Box 147, Heyburn, Idaho 83336
Be the first to know
Get local news delivered to your inbox!