TWIN FALLS — There's something peculiar about Dierkes Lake right now, and the city is trying to figure out why.
When several people called in last week to report the lake's strange greenish color, the city chose to close the park on Friday. After the long holiday weekend, city staff on Tuesday took samples at Dierkes and Hidden Lakes and were overnight shipping them to Moscow for testing.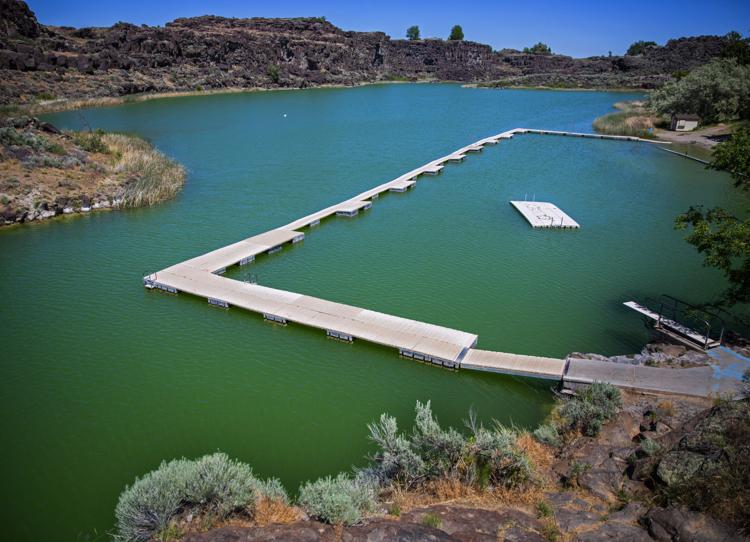 The lake and park are likely to be closed at least until later this week, city spokesman Joshua Palmer said. Shoshone Falls Park will remain open.
"This one caught some people off-guard a little bit, so we thought we would be cautious and take some samples," Twin Falls Environmental Engineer Jason Brown said. "It's hard to say exactly what it is, or see what it is."
The almost emerald green color could be indicative of algae, though that couldn't be confirmed without test results. Some algae blooms are toxic to animals if ingested, and present dangers to children.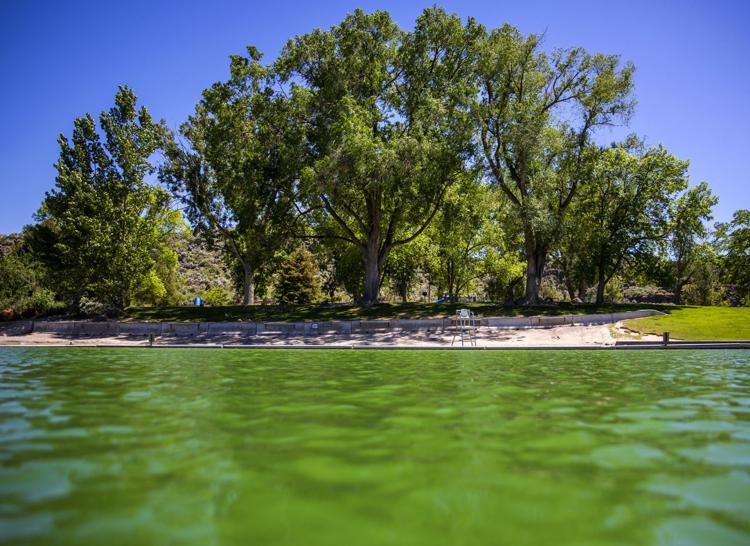 "The concern is about the public's health and safety," Palmer said. "We've asked people not to go there until the samples come back and we know it's safe."
Dierkes Lake is a popular swimming place, and some people missed out on a visit over Memorial Day weekend. Palmer said the hope is to open the park back up as soon as possible, given that the weather is warming.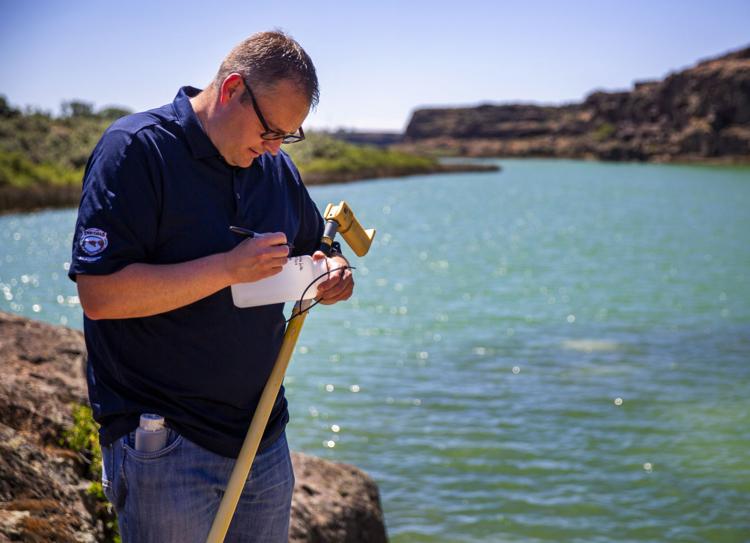 The city would have taken samples right after the park was closed, but timing with the holiday weekend would have delayed testing. Samples have to be tested within 24 to 48 hours to be accurate, Brown said.
The initial samples were sent out Tuesday morning, but on Tuesday afternoon Brown returned to the area to collect more samples. Those would be taken directly to Twin Falls' wastewater treatment plant to check nutrient levels. According to the Idaho Department of Environmental Quality, blue-green algae growth is influenced by environmental conditions such as nutrient levels, light, weather, pH and temperature.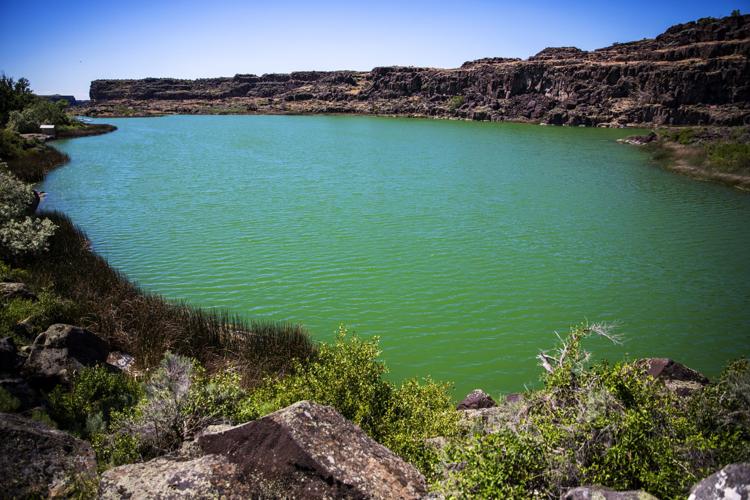 Blue-green algae blooms can range in color from blue and bright green to brown and red, DEQ states. Last year, the department issued health advisories for Thorn Creek Reservoir and Mormon Reservoir due to blooms.
One of the Hidden Lakes near Dierkes Lake was already looking less green on Tuesday, "which is a good sign," Brown said.