TWIN FALLS — A Buhl family is calling the birth of their baby a Christmas miracle.
Sara Kidd's and Brack Jaynes' little boy's entrance into the world was uneventful with one exception: He was born nine weeks early in the family car headed up Pole Line Road, about 5 miles from the hospital.
Their baby wasn't due until Feb. 16, but Kidd woke up early Thursday, Dec. 12 having what she thought were "false labor pains" or Braxton Hicks contractions.
But the contractions got stronger and more painful.
"I think it's time to get to the hospital," she told her surprised husband when she woke him at 5:30.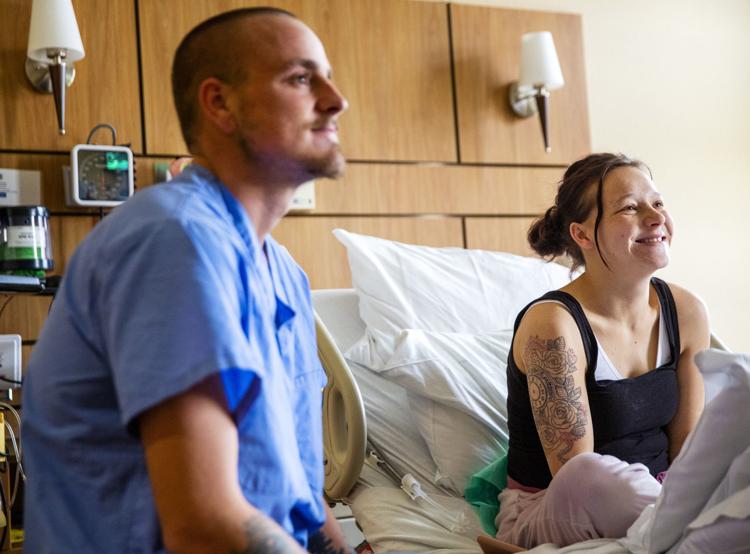 So the couple packed their year-old daughter, Amorat Jaynes, and her car seat into the back seat of their little Chevy Captiva and left for St. Luke's Magic Valley Medical Center in Twin Falls. Kidd's water broke before they got out of Buhl.
They continued east on Pole Line Road toward Twin Falls but made it only as far as 2250 East, just north of Filer.
"Pull over," the freckle-faced mom told her husband when she couldn't take it anymore. "Let's get this baby out!"
Jaynes called 911 at 6:05.
By the time they got stopped along the road, the baby was already on his way out — feet first.
"Brack caught the baby — he wasn't breathing," Kidd's grandmother Pansy Pettit excitedly told the Times-News on Thursday. Then she broke into laughter over the phone.
You have free articles remaining.
"So Brack bit his toe," Pettit said. "The baby opened his eyes and looked at his dad.
"We're calling him our Christmas miracle."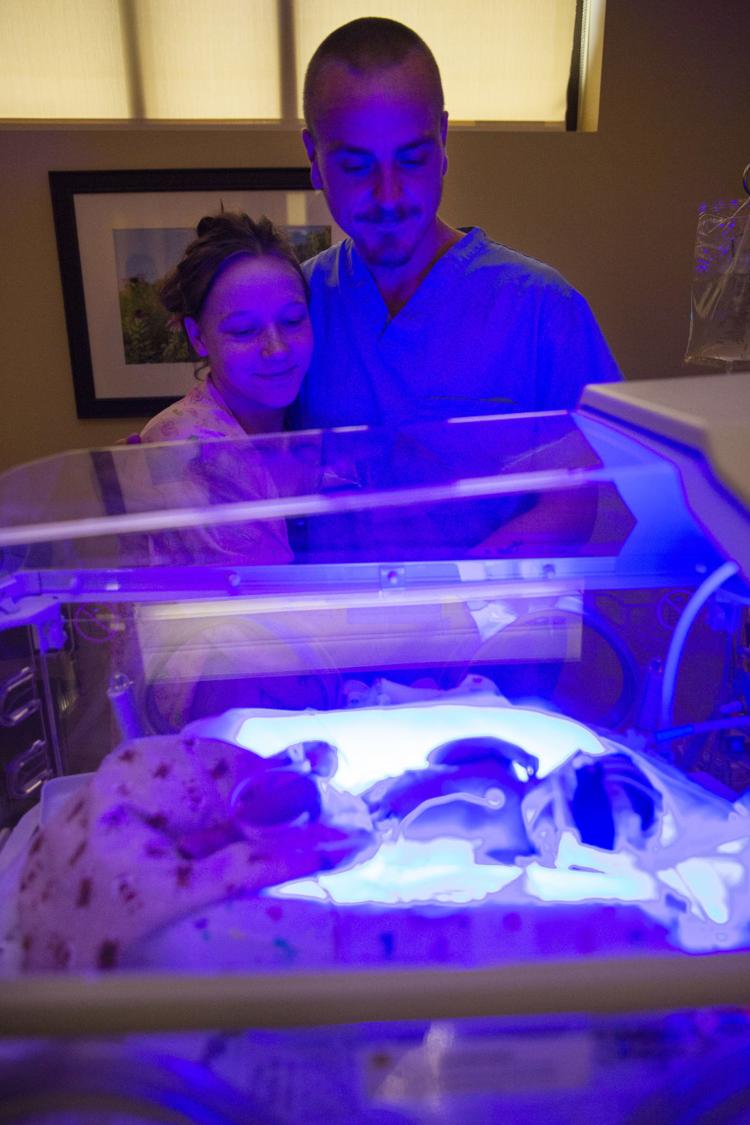 Brack Nelson Jaynes — named for his father — also carries the maiden name of his 90-year-old great-great-grandmother, Ina Jean Pettit, of Twin Falls. Pansy Pettit owns Pettit Country Market in Castleford.
Neither parent was prepared to deliver a baby — especially with the mom sitting in the cramped passenger seat with a toddler stuffed in a car seat right behind her.
"All I knew about birthing is what I learned on the farm," Jaynes said. "It was all instinct."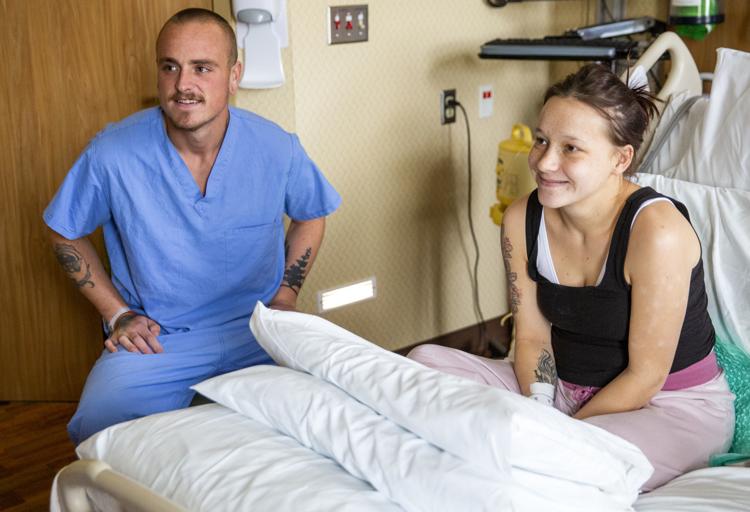 Their ambulance was on its way out of the hospital when the family of four pulled in at St. Luke's, Kidd said.
After medical personnel wheeled Kidd, 21, and her 3-pound, 9-ounce baby into the hospital, they took one look at Jaynes, also 21, and offered him a clean pair of scrubs.
He was wearing the same scrubs Friday morning.
"I haven't been home yet," he said.