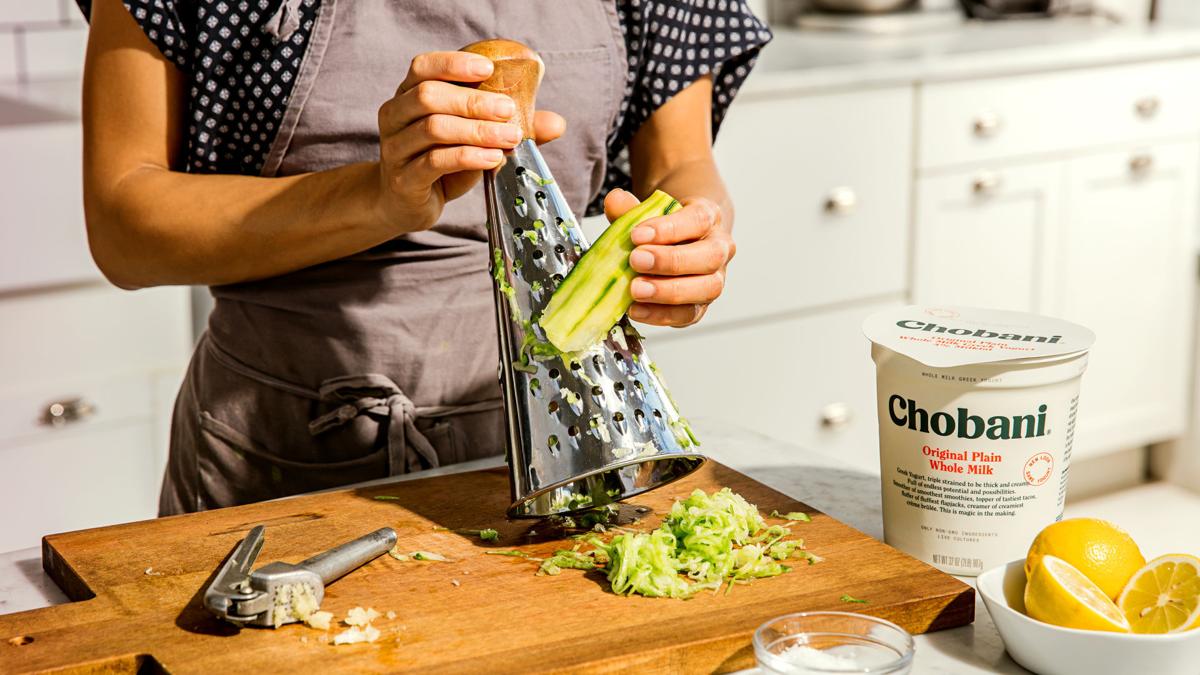 TWIN FALLS — Chobani is celebrating a decade of redefining the yogurt aisle — by giving its products a brand-new look.
It's been nearly 10 years since Chobani went from supplying a few regional customers in upstate New York to becoming a national brand. Now, on the heels of what's shaping up to be its most successful year, the company is pursuing a marketing strategy that will promote universal wellness through food.
This week, grocery stores across the nation will begin rolling out Chobani products that have new packaging, and the Twin Falls plant will get new signage in the next couple of months.
"As a modern food company, you're going to see us evolve into more of a wellness company," said Peter McGuinness, Chobani's chief marketing and commercial officer. "We're a food-based company that uses food as a force of good."
The company is also "evolving" its mission to: foster healthier lifestyles through nutritional well-being; promote social well-being in communities; and use a food system that protects and ensures the planet's environmental well-being.
The food industry has been "lagging, not leading" innovation, McGuinness said.
"We want to fuel the food evolution in a purpose-based, value-based way," he said.
The company will continue donating to food banks and disaster relief and take part in community events.
The new packaging is Chobani's new visual identity, McGuinness said, and was designed in-house. Inspired by 19th-century American folk art, the packaging features water-color fruit images he described as creative but slightly imperfect. A bolder, unique font with a lower-case "c" is meant to appear friendlier.
"We are all excited to go for this new step and show Chobani in an elevated fashion," said Kai Sacher, the vice president of the company's research and development team in Twin Falls.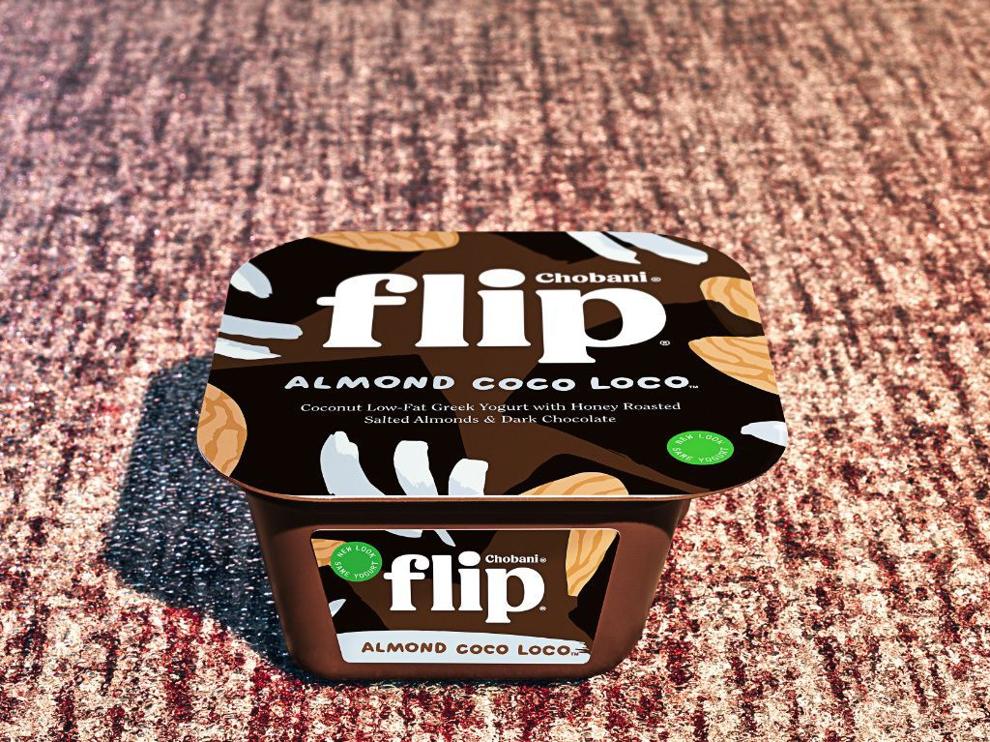 While shopping at Fred Meyer on Saturday, Sacher was pleased to see the newly designed Flips already on the shelves. For the cups, what was most important to him, he said, was a shift from a sterile white to an off-white color.
"Chobani always was promoting all-natural ingredients and minimal ingredients," Sacher said.
The pure white, he said, didn't represent this well. Even the sugar Chobani uses isn't white because it is unrefined, Sacher said.
The rebranding also aims to express Chobani's fight for "happily ever after" — a paradise where food is natural and accessible for everyone.
"It's not enough, I think, just to make the best yogurt," McGuinness said. "I think modern brands have a role to play beyond the product they make."
"We believe not only our look is beautiful; who we are inside is beautiful," he said. "And that includes our product and our people."
Here are a few highlights of Chobani's success over the past 10 years and its plans to launch into its next decade.
Chobani purchased its first plant in South Edmeston, N.Y. in 2005.
Two years later, product began hitting the shelves through a few regional customers.
In early 2008, the company became a national brand.
Chobani opened its Twin Falls plant in 2012 — the plant is nearly 1 million square feet and is the world's largest yogurt manufacturing facility. Chobani recently announced it will build an innovation and community center on site.
The company has surpassed Yoplait as the No. 2 yogurt manufacturer in the U.S., McGuinness said.
According to the Idaho Department of Labor, Chobani creates seven to 10 jobs for every person it hires directly — creating 14,000 direct and indirect jobs in Twin Falls and South Edmeston, N.Y.
Chobani holds 20 percent of the overall market in the yogurt category, McGuinness said.
Twin Falls products are 'absolutely on fire'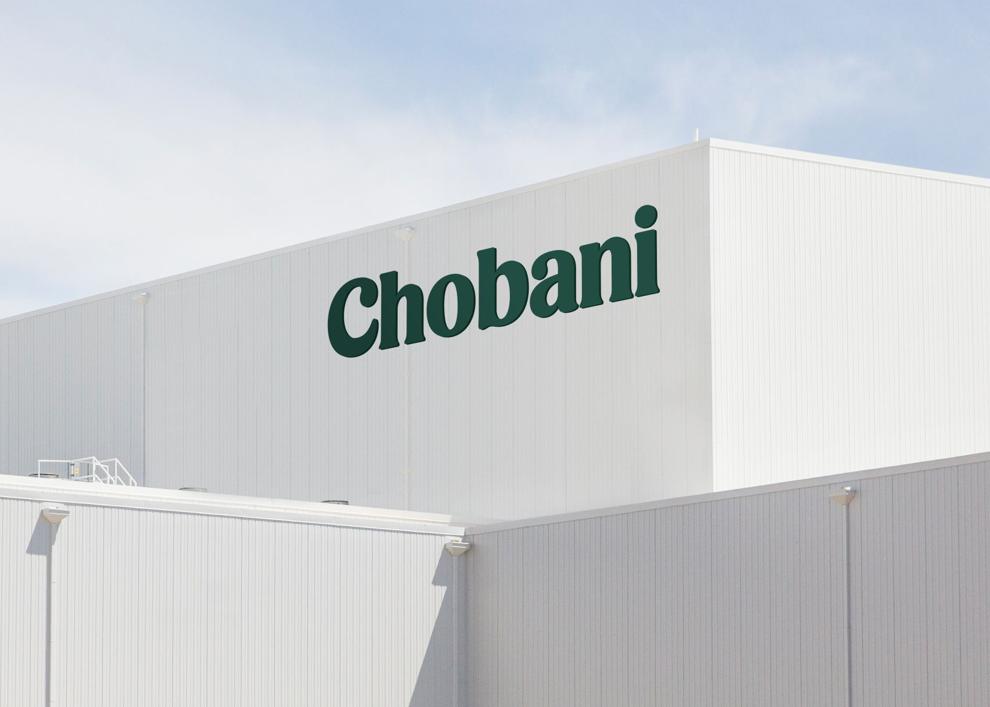 The Flip is projected to have 40 percent growth this year, with similar growth projected in 2018, McGuinness said.
Drinkable yogurt is right on trend, and "our projects have never performed better," he said.
Sacher said the Flips will be organized by color on a shelf, with different colors representing indulgent tastes with chocolate and caramel; nostalgic tastes such as cookies and pies; and morning starters such as cereals and seeds.
Chobani will increase its marketing expenses by 30 percent next year, especially in the first six months.