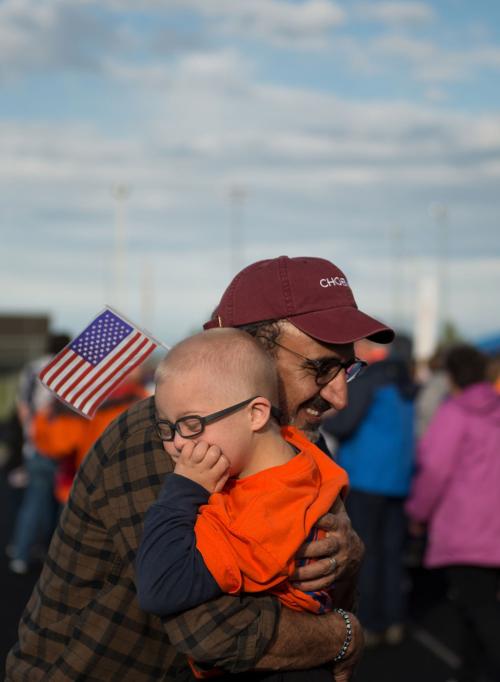 TWIN FALLS — A new partnership between the Chobani Foundation and Wholesome Wave means 150 Twin Falls families will receive free fresh fruits, vegetables and yogurt for six months.
Wholesome Wave is a national nonprofit that aims to make fruits and vegetables accessible to people who are insecure and have a diet-related disease; or are at risk for getting a diet-related disease. This is the first program it's had in Idaho, said Kelley Ferguson, partnership manager at Wholesome Wave.
The Chobani Foundation says it's providing a $200,000 grant and up to $50,0000 in donated product to families in Twin Falls and in Chenango County, New York. Each area will have 150 families selected for the program.
"We have been working on enrolling people since the beginning of September," Ferguson said.
Enrollment of the 150 families in Twin Falls should be complete next month.
With the program, the recipient families receive a reloadable Wholesome Wave rewards card with $60 per month to be used for fresh fruits and vegetables. Participating retailers includes Smith's, Walmart and Fred Meyer. Chobani says it is also providing six months of free yogurt with cartons and coupons.
"Obviously, having some dairy to go along with your fruit and vegetables is very complimentary," Ferguson said.
The families were recommended through Family Health Services as those having children ages 2 to 18 who were food insecure and had — or were at risk for — diet-related diseases such as obesity, she said.
In addition to the $60 per month card, the families will be eligible to earn up to another $60 monthly for fruits and vegetables as long as they are spending it on only fresh produce. Wholesome Wave is also providing families with recipe cards and cooking classes.
"It's a different way to shop," Ferguson said.
Award-winning chef Michel Nischan founded Wholesome Wave in 2007.
According to Feeding America, roughly 12.5 percent of Twin Falls County residents in 2016 were considered "food insecure."
"We strongly believe that naturally delicious and nutritious food should be accessible to everyone," the Chobani Foundation said in a statement.
Get local news delivered to your inbox!
Subscribe to our Daily Headlines newsletter.