TWIN FALLS — The idea was simple: serve coffee, train adults with disabilities and raise awareness of local assistance programs.
That was the dream some of his employees pitched to him shortly after Charles Kelly came on board with Magic Valley Rehabilitation Services earlier this year. But the nonprofit's newest executive director wanted to do things right.
"I didn't want to take on something that would be disastrous," he said.
The nonprofit needed a space for the endeavor. It needed money. And it needed to make sure a coffee shop would be self-sustaining in a short time.
After months of planning — and with help from a competitive grant from the Chobani Foundation — Kelly will now make that dream a reality. Magic Valley Rehabilitation Services plans to open a coffee shop in Twin Falls by February, employing, at any given time, up to 10 adults with disabilities.
"Had we not gotten this grant, we would have really been limping along," Kelly said.
The Chobani Foundation announced Thursday that four Magic Valley groups will receive a total of $100,000 in grant money from its inaugural Community Impact Fund awards. The fund was designed to fuel "big ideas" from local organizations. It was implemented with help from the Idaho Community Foundation.
"Chobani was really looking to support programs that expand economic opportunity and promote entrepreneurship," Idaho Community Foundation President and CEO Karen Bilowith said.
Here's a breakdown of this year's Community Impact Fund grant recipients and their plans:
Magic Valley Rehabilitation Services Inc. — $20,000
The Twin Falls County Commission has already signed an agreement with the organization leasing out space in the County West building at 630 Addison Ave. W.
"It's ready anytime they are," Commissioner Terry Kramer said.
Kelly said the space was a perfect setup for a coffee/snack shop, which will be used as a job training site for adults with cognitive and physical disabilities. It is in close proximity to other services and can provide some good exposure to the community, Kelly said.
Magic Valley Rehabilitation Services already operates a car detailing shop and janitorial services in Twin Falls. Those services provide jobs for 10 people.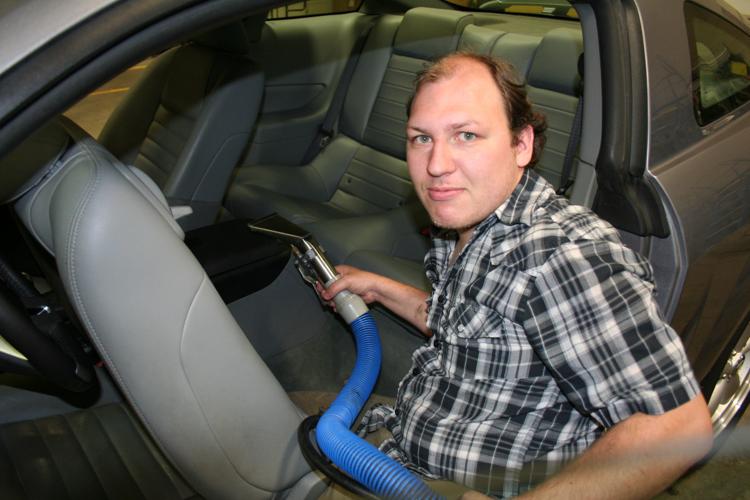 "It enables them," Kelly said. "It gives them confidence. It gives them skills that they need. And it releases a burden on social services."
You have free articles remaining.
Most of the clients become self-sufficient or are placed with a job coach within three months, but some take several years to finish learning job skills to use in other workplaces, he said.
The Chobani Foundation grant will help pay for professional equipment and inventory so the setup should be self-sustaining within a year, Kelly said.
Junior Achievement of Idaho — $21,500
The Community Impact Fund grant will allow Junior Achievement of Idaho to expand its services into other schools, Bilowith said. The organization teaches students about work readiness, entrepreneurship and more via hands-on programs.
The grant funding will go toward programs that help prepare students for post-graduation life by showing them how to generate and manage wealth, how to create jobs that make communities more robust and how to apply entrepreneurial thinking to the workforce. Teachers and schools decide whether they want to get the program for their students.
College of Southern Idaho's Workforce Training Center — $28,500
This grant will help the college's Workforce Development and Training Center expand its workforce development programs into high schools in Jerome, Gooding and Lincoln counties. The "School to Registered Apprenticeship Program" will help high school students get skills and credentials while apprenticing under a mentor in the manufacturing industry.
The grant will support 24 students directly, Bilowith said.
"However, the impact will be broader as it will also support the development of a replicable program model for the establishment of future 'School to Registered Apprenticeship Programs' across the region," she said.
Jannus Inc. — $30,000
Jannus Inc.'s Economic Opportunity program is a community development initiative that helps underserved and vulnerable people realize financial health. The program offers microloans, credit education, financial coaching and more.
Jannus has had great success in the Treasure Valley, Bilowith said, and this grant will help it expand its services offered in the Magic Valley.
Grant funding will expand the organization's work to serve 50 new clients in the Magic Valley, the Chobani Foundation said in a statement.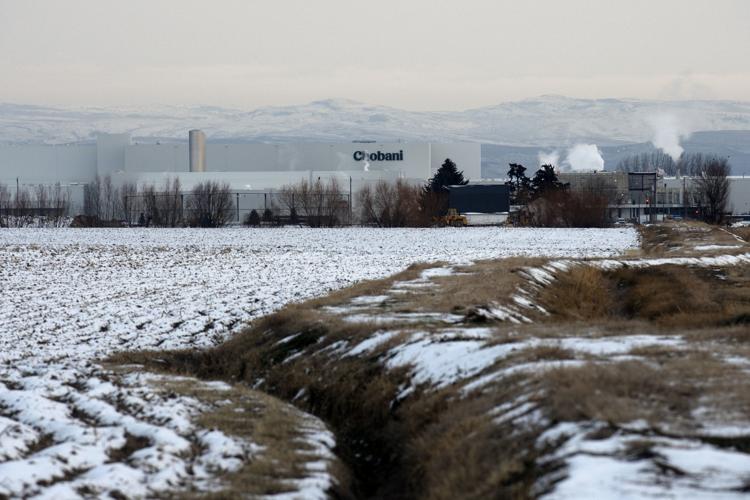 The application period for the Community Impact Fund grants opened in October in the Magic Valley, following the creation of a similar program in New York. Over the next decade, the Chobani Foundation plans to invest $2 million in both regions.
The foundation had more applicants than grantees this year, and recipients were selected by the Idaho Community Foundation with assistance from Chobani employees. Bilowith encourages those who applied this year but didn't receive an award to try again next year. The timeframe of the next award cycle has not been determined.