TWIN FALLS — Take a stagecoach down a steep canyon road, behind a waterfall, and pay the ferry or cross a toll bridge at the bottom. On the other side of the river, tackle another steep grade up, and you've made it to the other side.
The beautiful, rocky Snake River Canyon in Twin Falls was a significant hurdle to north-south transportation before the first rim-to-rim bridges. At nearly 500 feet deep on the north side of town, it separates Twin Falls and Jerome counties.
Today, the I.B. Perrine Bridge and its eastern companion, the Hansen Bridge, allow thousands of cars and semitrailers to traverse the canyon every day. Rim-to-rim, it takes only a matter of seconds.
Across southern Twin Falls, the Rock Creek Canyon leaves another deep scar in the earth's surface, spanning from roughly the South Hills to Auger Falls. Three bridges and a couple of earthen fill crossings allow vehicles to cross the canyon and reach the far corners of town.
These passages are preferable to descending a steep grade, which could be treacherous for even modern vehicles during the winter. And without the city's five rim-to-rim canyon bridges, Twin Falls would be significantly more isolated from the rest of the state and the region.
"The bridges provide wonderful connectivity for us," City Engineer Jackie Fields said. "They're critical."
The vast majority of people using these crossings everyday are locals. As the population of Twin Falls increases, several of these bridges grow close to maxing out their ability to keep traffic moving at speed.
So what happens when they hit that capacity?
"The bridge won't fail when you hit capacity," Fields said. "What you get is congestion, and you get it on both sides."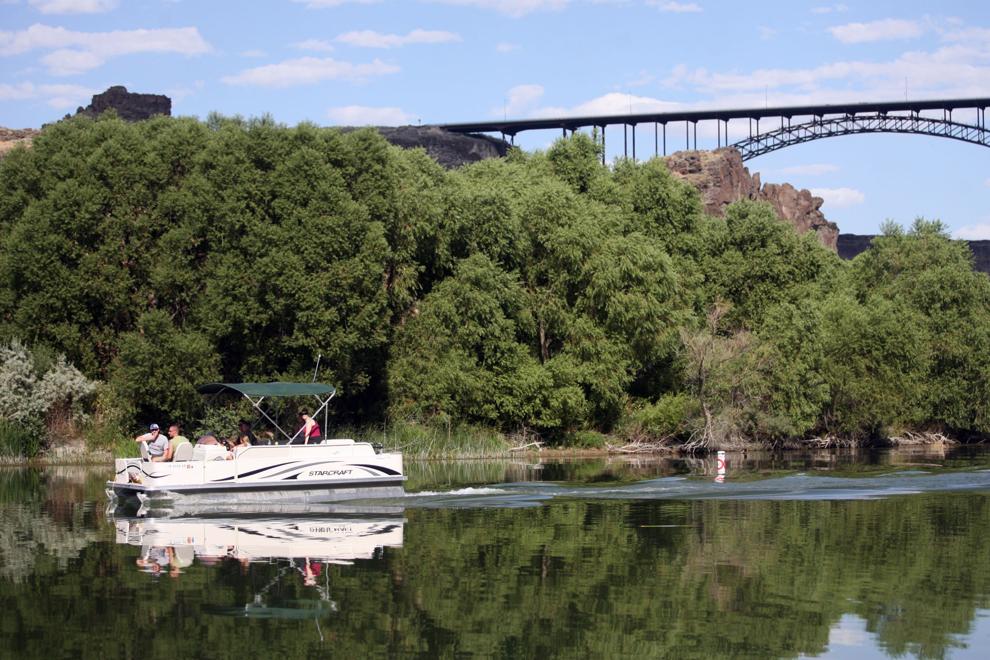 There's little concern about traffic volumes at Twin Falls' Rock Creek bridges — the Victory Bridge, the Old Towne Bridge and the U.S. 93 crossing. But without intervention, traffic at the Snake River crossings — the Perrine and Hansen bridges — could present a problem.
Still, Idaho Transportation Department District 4 Engineer Devin Rigsby said the state is just outside of the planning window for another major project, and traffic congestion will be manageable for the next 10 to 15 years.
"All the information we have says everything is looking OK," he said.
How close to capacity?
About 30,000 vehicles per day crossed over the I.B. Perrine Bridge in 2016. A 2008 ITD study identified the bridge's traffic capacity as between 33,000 to 36,000 vehicles per day.
But by 2030, an estimated 42,770 vehicles will be crossing the bridge on any given day, according to ITD. During high-traffic times, the bridge already gets backed up with traffic from the U.S.93/Fillmore Street/Bridgeview Boulevard intersection.
If traffic continues to slow down crossing the bridge, that can set off a chain reaction, according to Connie Jones, environmental planner for ITD. For one, the department bases speed limits on how quickly traffic is flowing, so a slowdown could result in lower speed limits.
Over the next few years, ITD plans to improve traffic signals to address immediate concerns at the intersections north and south of the bridge, Rigsby said. For example, ITD has considered dedicating times for traffic on Bridgeview Boulevard to turn left onto Blue Lakes Boulevard/U.S. 93.
It's a temporary fix that, in time, might not be enough. But ITD's other options are limited.
"We actually have some property there where we could build another structure next to (the Perrine Bridge)," Rigsby said.
But if ITD pursued that route, it could still end up compounding traffic issues at the rim.
ITD could also hire an engineer to look at the Perrine Bridge's arch and superstructure to see if another lane is an option, Rigsby said.
The same 2008 study concluded that the Hansen Bridge could keep 10,000 to 12,000 vehicles per day traveling at the speed limit. It's also quickly approaching that capacity for traffic volume.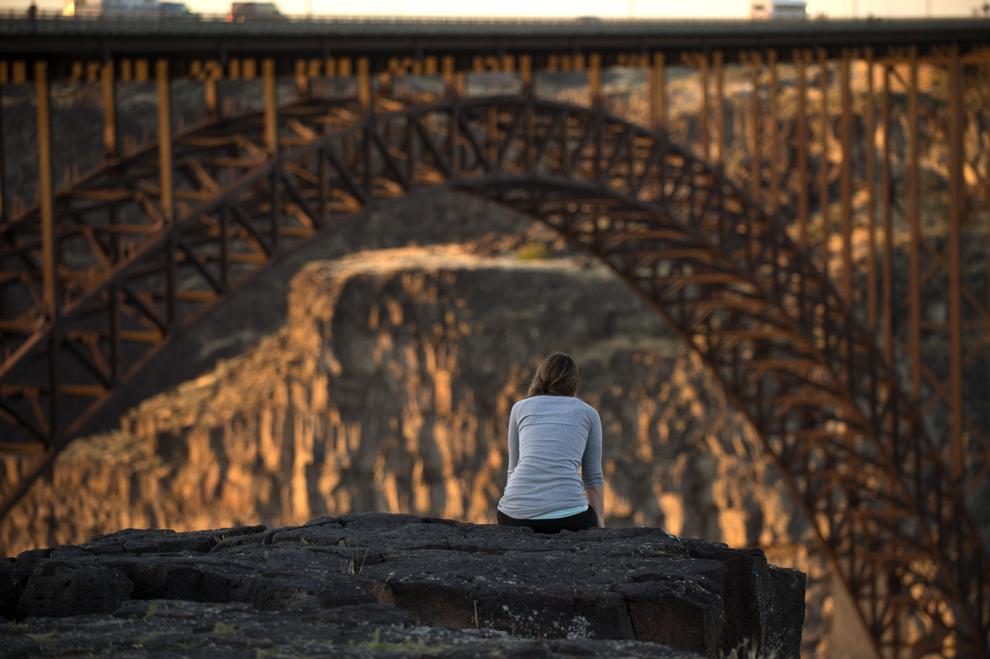 In 2016, the bridge had 8,100 vehicles cross it per day. By 2030, that number is expected to reach 9,500, including 2,400 trucks. Plus, a two-lane bridge like Hansen carries a higher risk of an accident causing a full shutdown.
The greatest restriction there, Rigby said, is that no additional lanes are possible on the Hansen Bridge. ITD could instead replace the structure with a wider bridge, or put a twin bridge beside it, though that likely wouldn't be needed for at least another decade.
As another potential solution for capacity issues, the state had considered building another bridge farther down in the Snake River Canyon.
A new crossing?
In 2000, ITD began studying traffic movements across the Snake River Canyon. State workers stopped drivers to ask where they were headed and how far they would consider driving to cross the river.
They found that, perhaps unsurprisingly, the Perrine Bridge was used mostly by local residents traveling between Jerome and Twin Falls.
"People are heading to Costco," Jones said. "They're heading to Winco. They're heading to destinations on Blue Lakes."
And destinations make a big difference for potentially rerouting traffic. In order to secure funding for a new bridge, ITD has to prove the crossing would connect people at a regional level and not just benefit local residents.
"Those state routes have to provide a state service," Jones said.
At the Hansen Bridge, similarly, more traffic was headed to, and not past, Twin Falls.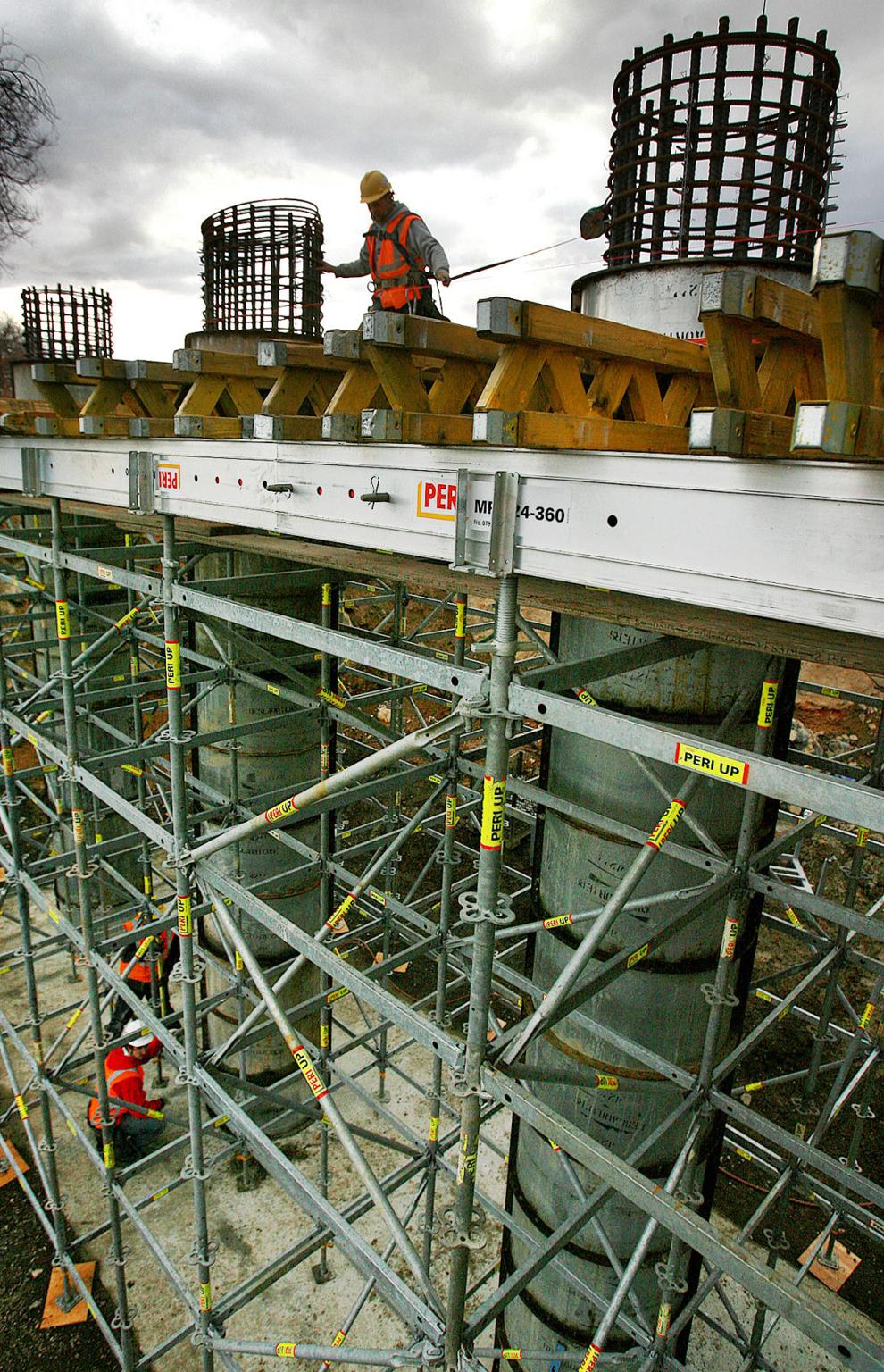 Though ITD determined in the 2008 report that a new crossing east of Twin Falls was not needed, it did identify where the state could build a new crossing if it became necessary.
ITD's preferred choice — a roadway extension and bridge connecting U.S. 93 west of Twin Falls to Interstate 84 — would divert commercial vehicles around the city. The road would extend north of U.S. 93, where Pole Line curves south, connect to a two-lane bridge on the canyon and lead up to Jerome's 165 interchange at Interstate 84.
Still, the study found that a new crossing would divert only 7,000 to 10,000 vehicles per day from the Perrine Bridge and was unlikely to divert any traffic from the Hansen Bridge. It would provide short-term, if any, relief of traffic congestion on those bridges.
A new roadway and bridge would also be expensive: In 2008 costs, about $35.7 million for the roadway, plus $140 million for the new bridge. By comparison, the Perrine Bridge cost $10.7 million to build in 1976.
ITD determined that the cost of a new roadway and crossing would far exceed the time-saving benefits to travelers, and it would provide no economic benefit by 2030.
With those conclusions, ITD had recommended in 2008 that Twin Falls and Jerome counties work to preserve a corridor for a future crossing. As of October, the counties had taken no steps toward fulfilling that recommendation.
What's next?
While there's been no further effort to examine a new crossing since the 2008 study, traffic projections indicate that the time for local entities to consider is near. But even then, a new bridge would still be far on the horizon.
"It generally takes a minimum of seven years to get a project where you want to construct it," Jones said.
Rigsby said a study is not in the plans, but ITD may look at doing one if the Greater Twin Falls Area Transportation Committee identifies it as a priority. So far, it hasn't been one.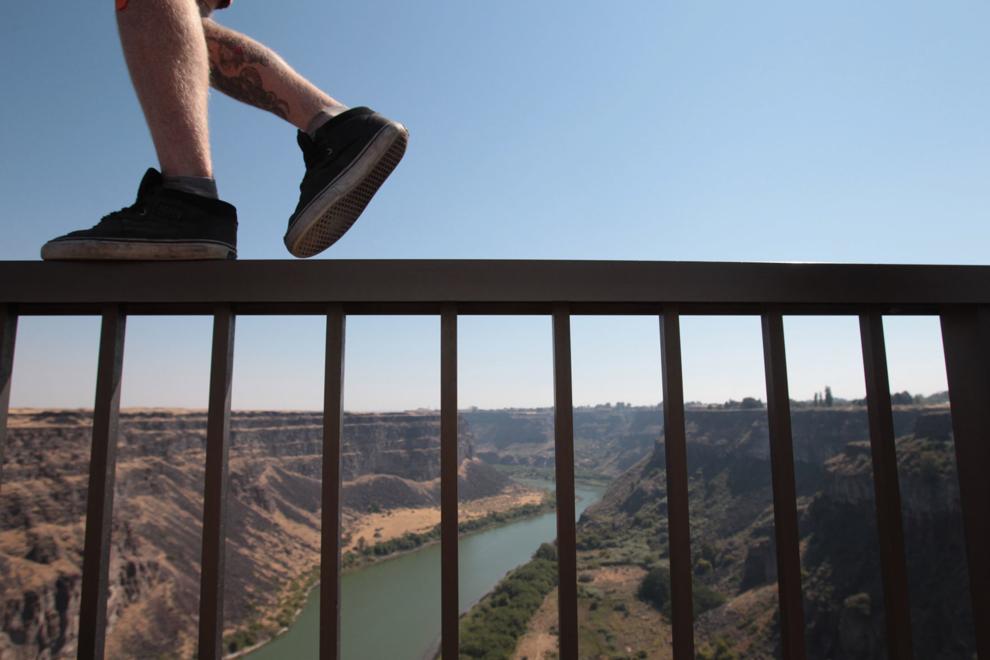 Twin Falls' city engineer sees a need for a new canyon crossing eventually, but not within Twin Falls.
"We have an interest on that crossing happening," Fields said. "Exactly where it is is not really a point of conversation for us."
Rigsby expects a new study will need to take place in the next three to five years.
If the study showed a need for a new crossing, the state could allocate Grant Anticipation Revenue Vehicle (GARVEE) funding to ITD's District 4. This basically allows ITD to bond for highway projects by paying for them with future federal funding.
But it would take a lot of political willpower, ITD spokesman Nathan Jerke said. District 4 has never received GARVEE funding because it's been competing with Boise and Coeur D'Alene, where major traffic problems exist due to rapid growth. Unless similar problems pop up in Twin Falls, that money will have a hard time landing in south-central Idaho.