CAMP PERKINS — "Carter, you animal! I know you can do it! You're going to do whatever it takes," camp counselor Max Musser yelled as a youngster methodically made his way up a 30-foot climbing wall.
The words were meant to encourage the boy up the wall. But they were also meant to encourage him and his family, who were watching, when they return home to face even bigger challenges.
Like another round of chemotherapy in the cancer ward.
Camp Rainbow Gold's Family Camp, held every spring and fall, acknowledges that it's not just the child with cancer whose life is upended by the diagnosis. Dads and moms and siblings also feel the pain of a loved one whose life has been interrupted by hospital stays, intravenous tubes and hair loss.
"The general public doesn't use the C word," said Lisa Tener, family camp director. "This gives parents and brothers and sisters a chance to be with others who understand what they're going through."
Camp Rainbow Gold was started in the mid-1980s by Dr. Dave McClusky, a Twin Falls doctor who wanted to give kids with cancer a brief respite from their struggles and time with kids they can identify with. The family camps and sibling camps came later, and always, more want to attend than there are spots for.
"We bring them to a playground — I mean, look at this magical place," said Program Manager Jason Hosick.
Hosick is in charge of lining up a full slate of activities, ranging from canoeing on Perkins Lake to a human version of Battleship, in which players try to splatter someone on the other side of a curtain with water balloons.
Camp Rainbow Gold recently secured property near Fairfield where it will build a new Hidden Paradise Camp that can be used year-round, as well as be rented out to other organizations that serve children with medical conditions such as diabetes.
The camp's Executive Director Elizabeth Lizberg recently unveiled plans that include a miniature golf course, observatory, swimming pool, aspen grove with a hammock village, lake boardwalk, horse corral, outdoor movie venue, garden and greenhouse, zip line, fishing pond and outdoor amphitheater.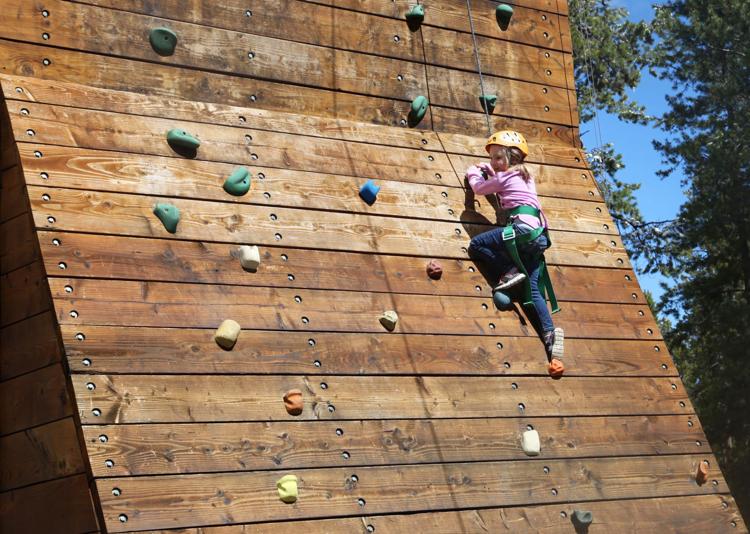 Other amenities include a climbing wall, playground, archery range, ropes course, bike trails, sports court for basketball, badminton, pickleball and tennis, a club house for ping pong, pool, air hockey, board games and an art shack, which will be named for McClusky.
Lizberg said the camp plans to tackle infrastructure this year. Volunteers have offered to build cabins as part of a one-day build-a-thon in 2021. And directors hope to open the camp — complete with a medical clinic and cafeteria — in 2022.
You have free articles remaining.
The 18th annual Share Your Heart Ball, which benefits the camp, will be held this year on March 14 at the Sun Valley Inn. The event will include dinner, dancing and a cocktail hour with a chance to take part in such camp games as bull roping, and an opportunity to bid on silent and live auction items, which in the past have included trips to Paris and a meet-and-greet VIP concert with Justin Timberlake.
At this past summer's camp, parents separated from their children on the first night to play charades and other games designed to encourage them to share about their circumstances, their fears and their hopes.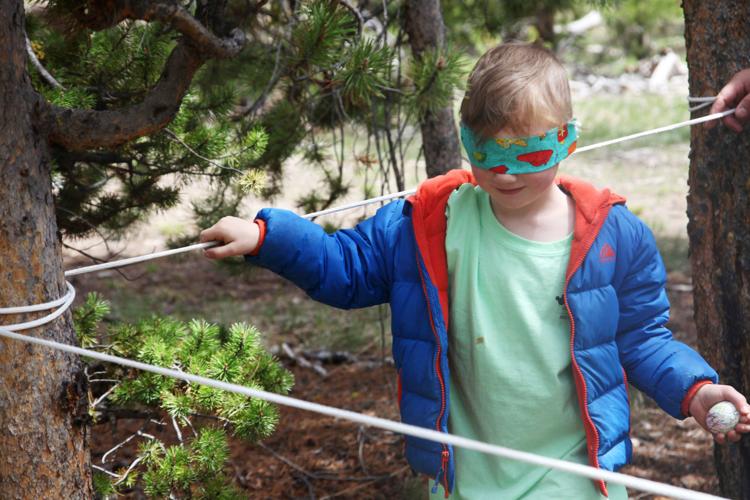 "It's good to be with families going through different stages of cancer," said Paige Brown, who was attending with her husband, Shane, and their sons, one of whom was diagnosed with orbital rhabdomyosarcoma a few years ago when he was 5. "When you go through this, life spins out of control so quickly. Our son has been in remission for two years now, so we hope we can be a resource for others."
In addition to archery and mountain biking, the camp featured team-building exercises, such as one where each adult and child is given an egg on which they're told to draw their dream or wish.
Parents wrote things like "happiness" and "health." Children drew pictures of dogs, dollar bills, a heart.
"The eggs represent your dreams or visions for life. They're fragile things that we need to protect, to keep safe," Sondra Miller told them as she blindfolded them and prepared them to carry the egg through the woods while hanging onto a rope designated as a lifeline. "How will you do that? Will you put it in your pocket? Your coat where it's nice and soft? Will you carry it in your hand? Think about the impact your choices have."
Next, she led them through an exercise on communication, assigning each a number and asking them to insert themselves into a lineup based on their number. One father snapped his fingers to represent his number. Another pinched his daughter's fingers.
"Not everyone can hear. Not everybody can see. What this shows is that everybody has a different way of communicating," Miller told them. "It takes some adjustment to listen the way you need to. And, when you miscommunicate, you get out of line."
The week ended with the pine cone ceremony, which has become tradition at Camp Rainbow Gold. Tears came as each camper wrote a wish and tucked it into the bristles of the pine cones.
"Please let my sister survive," wrote one camper.
"Please let there be money to pay the rent," another wrote.
Then, ceremoniously, they tossed the pine cones into the fire, letting their wishes ascend to heaven. And each participant left with renewed energy to take on the world.