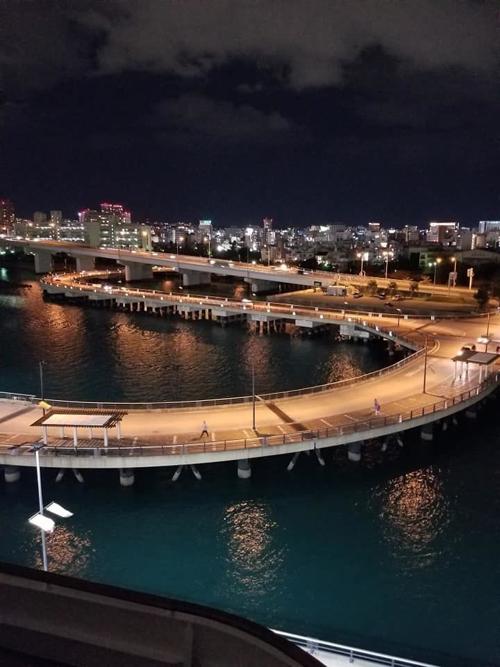 TOKYO — Buhl resident Tim Pond has kept touch with the rest of the world on Facebook after his cruise ship was quarantined Feb. 5 due to the coronavirus.
Pond boarded the 13-deck Diamond Princess on Jan. 20 at Yokohama in Tokyo Bay and visited Okinawa, Hong Kong, Taiwan and Vietnam. The ship was scheduled to return to Yokohama on Sunday but docked a day early.
"Originally the captain said it was so we could make it through customs and immigration because the Japanese Ministry of Health was cracking down harder," he said Friday via Facebook Messenger.
Instead, it was because Hong Kong officials had notified the captain that a Chinese passenger who had left the ship Jan. 25 in Hong Kong had tested positive for the coronavirus on Feb. 1, the 56-year-old WinCo Foods employee said.
Another person was taken off the ship Feb. 3 after a medical emergency, he said. The ship remained in Tokyo Bay while authorities decided what action to take.
"The State Department sent me an email that said the (two-week) quarantine started officially on Feb. 5 at 7 a.m.," Pond told the Times-News.
Japan is 15 hours ahead of Mountain Standard Time.
"We were given a questionnaire to fill out," Pond said. "Only those with cough, sneezing, and fever were given tests that were sent off. They checked everyone's temperature. They provided us with thermometers yesterday that we are to use to check our temperatures throughout the day. If it spikes over 37.5 degrees Celsius (about 99.5 degrees Fahrenheit) we're supposed to call immediately for help."
So far, more than 60 of the 3,700 people onboard have tested positive for the virus, the Washington Post reported Friday. Some passengers are more concerned about breathing contaminated air than being exposed on land.
Pond said he is fortunate to be in a suite while under quarantine.
"I have the bedroom and bathroom of a normal cabin and then a small living room area outside that and a balcony that wraps around both rooms," he said. "So I can go out when I want — I just have to put on my mask and disposable gloves and stay a meter from the railing.
"I can't imagine being in an inside cabin," Pond said.
Many of the more than 3,000 passengers are stuck in cabins without windows.
"They did start to allow passengers in inside cabins to go out on deck," he said. "They have to wear face masks and disposable gloves and remain a meter apart from anyone else.
"They go deck by deck. One side of the floor goes to the top deck and the other side goes to the seventh deck promenade."
The ship leaves the bay daily to make water, he said.
Pond said he is spending the hours inside his cabin watching television and surfing the web on his iPad.
"The captain said there would be some new activities they would try today," he said Friday. "They have been working very hard to keep everyone as comfortable as possible considering the circumstances."
Times-News reporter Mychel Matthews would like to talk to anyone who may know someone quarantined because of the coronavirus. She can be reached at mmatthews@magicvalley.com or by calling 208-735-3233.
Concerned about COVID-19?
Sign up now to get the most recent coronavirus headlines and other important local and national news sent to your email inbox daily.