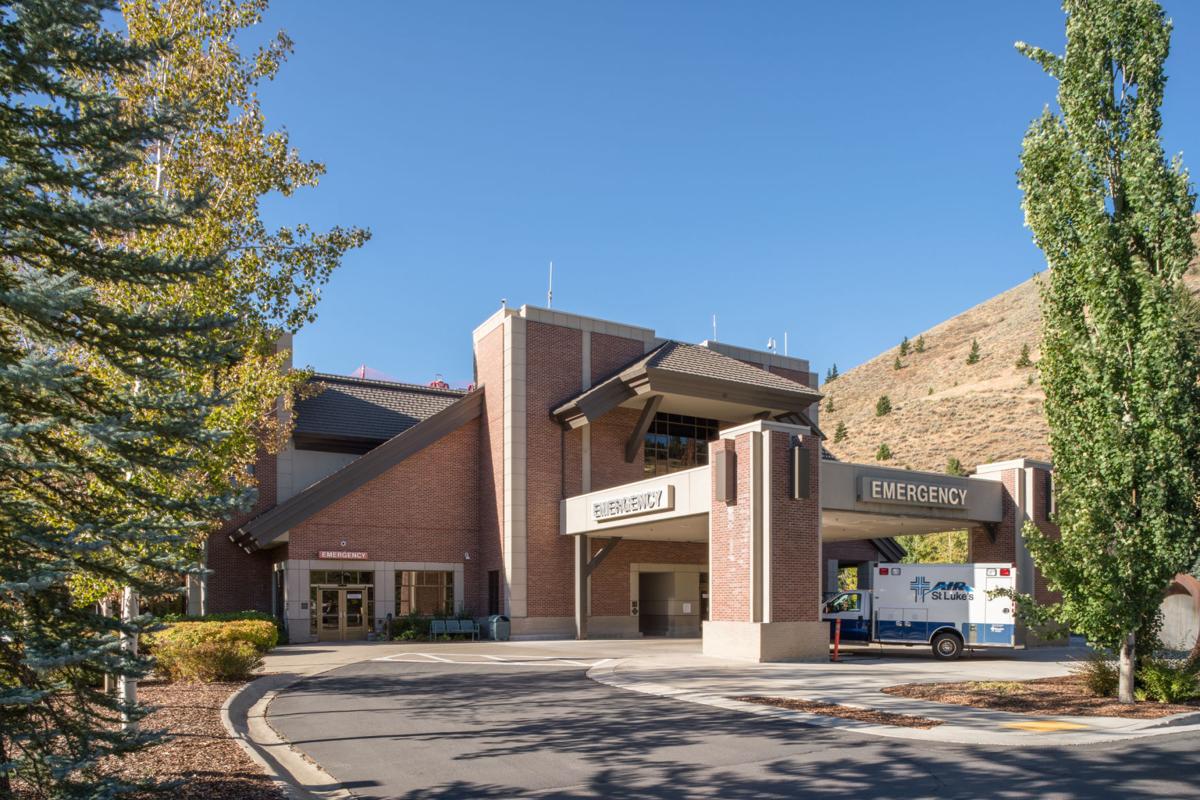 KETCHUM — Patients with serious illness from the new coronavirus are pouring into the hospital in rural Blaine County — and it's a situation that could become dire if the public fails to follow a statewide isolation order, an emergency room physician has warned.
"What I'm seeing is very scary in our emergency department, and that is volumes of patients who are very ill and who we've had to admit," Dr. Jim Torres said in a podcast. "Last weekend, we admitted four patients in one hour."
Ahlquist, CEO of Ball Ventures Ahlquist/BVA Development, is a former emergency physician.
"We're filling up the beds at (the St. Luke's Magic Valley hospital in) Twin Falls," Torres said. "And if you can imagine, they get their own cases, and Boise gets their own cases filling up the ICUs with sick patients. Then, you know, (we) potentially could run out of beds, could run out of ICU beds, could run out of ventilators, and then we can get into the crisis mode where, you know, New York City is and some of these other big cities. It could happen here."
The COVID-19 pandemic hit the rural county, home of resort town Sun Valley, especially hard this month.
Blaine County is Idaho's outbreak hotspot
It was Idaho's first hot spot for the new coronavirus, with confirmed COVID-19 cases in Blaine County approaching 200 as of Tuesday. Two of the state's early deaths from the disease were patients from Blaine County.
Torres said the hospital, which has only two ICU beds, was managing to transport patients by ambulance and helicopter when necessary. But he reiterated his concern about overwhelmed ERs and hospitals if the public does not heed advice to stay isolated at home and take the other safety measures recommended by state and federal public health agencies.
"It would be a nightmare of Twin and Boise started getting the number of cases we're getting, because there's a lot more people there and a lot more people who could be exposed and who could become ill," he said. "That would be a disaster."
Torres shared that patients have shown no symptoms, mild symptoms or symptoms like diarrhea or loss of smell that many people don't see as indicative of COVID-19.
One third to one-half of patients have reported a loss of smell or taste, he said.
"I've just been shocked at, again, how many people could have very mild symptoms and still have it," he said.
One patient came in with an orthopedic injury from a fall and had "no symptoms whatsoever" of the virus, Torres said. "And we did an X-ray on that person because they needed surgery, and there it is, coronavirus on the X-ray."
Physicians can recognize a likely case of COVID-19 by looking at X-rays of a person's chest. The lungs show something called "ground glass opacities" — white sections in the X-ray.
"We can recognize it now that we see it all the time now," Torres told Ahlquist. "And that was it for sure. (The patient) didn't have any symptoms at all; he came in for an unrelated problem."
Torres said the virus is unlike the flu. It is more contagious, it is aggressive, and it can quickly turn from mild to critical, he said.
People should avoid contact with others outside their households or "we're not going to stop this thing," he said.
"I want to re-emphasize, you can look really well, and have this virus, and be giving it to other people who aren't going to do so well, especially the elderly and people who have some underlying medical problems," he said. "And there it goes. You give it to one person, that person gives it to another person, and so on and so on and so on. And that's what happened here in our town."
Complete coverage: What Idahoans need to know about the coronavirus
Looking for local information on the Coronavirus? We've got you covered.
Concerned about COVID-19?
Sign up now to get the most recent coronavirus headlines and other important local and national news sent to your email inbox daily.