KIMBERLY — The land outside Kimberly had everything Betaseed Inc. was looking for: uniformity of soil, good water rights and access to public researchers with the U.S. Department of Agriculture.
And, "It was more or less in the center of the sugar beet growing region," said Betaseed Research Stations Director Steve Kober.
Those factors were what initially drew the Minnesota-based company to Idaho for its western U.S. research facility in 1973. But over time, while the area still meets those needs, the Kimberly town limits have expanded, now encompassing Betaseed's seed processing and greenhouses. Betaseed has sold land to the school district and purchased more land south of town for research trials, but it continues to grow crops in town.
"As the city of Kimberly builds around us, we're sort of out of place in our current location," Kober said.
Over the next 18 months, Betaseed plans to build more at its farm outside of town, bringing a $7.8 million investment. The build-out will include:
A 3,600 square-foot equipment shed.
A 7,500 square-foot seedling building.
A 50,000 square-foot expansion area for future growth.
A 12,000 square-foot office space.
A 2,160 square-foot wash pad and fuel station for farming equipment.
A new seed processing building.
A maintenance shop/equipment storage building.
"The expansion at the new facility really secures our future in the Kimberly area," Betaseed President John Enright said.
For its expansion, Betaseed was required to obtain a conditional use permit from Twin Falls County. The company actually applied for, and received, that permit about 10 years ago, Kober said. That's because just prior to the housing bubble burst, the city of Kimberly had considered building a street through Betaseed's property in town.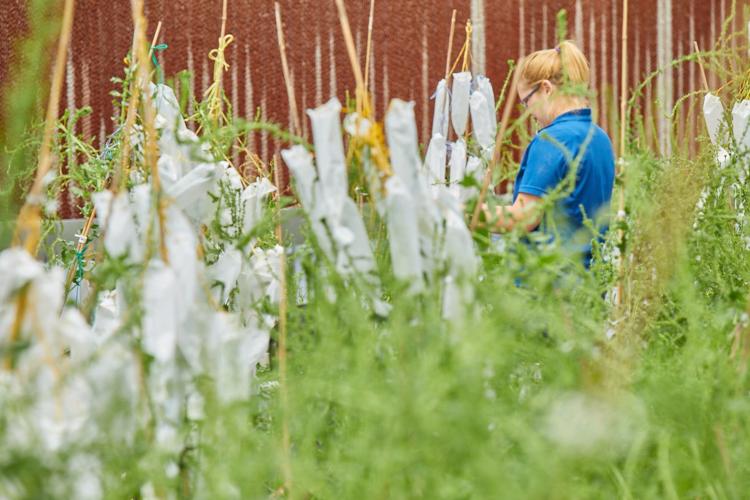 "Our plan was that if the city wanted to build that road, we would relocate all those activities to our farm south of town," Kober said.
That street never came to fruition, but Betaseed has added a storage building and a greenhouse in the meantime. Its office building had been built in the 1980s.
Now that company has approved the Kimberly research facility for a full build-out, it can expand its capacities in Idaho, Enright said. However, as the designs are now closer to being finalized, the company had to file for an amended conditional use permit. The Twin Falls County Planning and Zoning Commission considers that amendment at its meetings Tuesday and Thursday this week.
Betaseed Inc. has headquarters in Bloomington, Minn., and also owns four research stations and two seed production and operation facilities. Its Kimberly farm has 170 acres of irrigated farmland, where the company conducts research and breeding for sugar beet and corn growers in the West. Its primary focus has been to develop curly top tolerant hybrids for irrigated regions.
The trials often begin with a couple thousand different lines of crops. After hand-crossing plants, testing them for disease resistance and getting them to self-pollinate, Betaseed employees narrow down to get the best of the best — releasing three or four new varieties each year.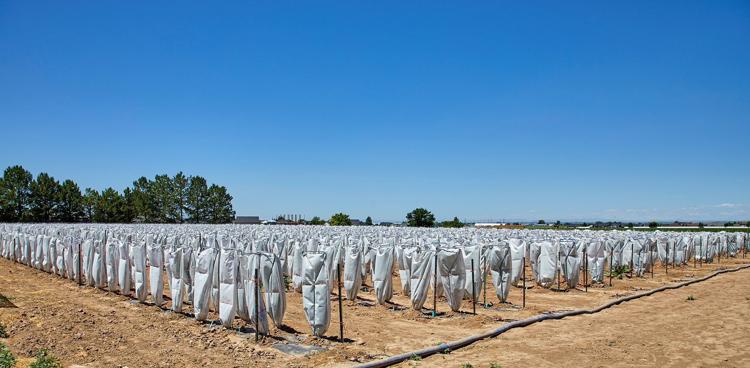 These new varieties also have to undergo years of testing by the sugar company before they can be approved for commercial purposes, Betaseed spokeswoman Lisa Butzer said.
"Sugar beets typically take eight to 10 years to develop one new hybrid variety that works in growers' fields," she said.
The Kimberly research operation has 30 full-time employees. The new buildings will help facilitate current needs and organic growth in the future, Enright said.
Betaseed estimates to have some of its staff and operations moved by next summer, but it will continue to operate at both sites until the city's growth warrants a complete move outside of town. The current fields have perfect disease conditions for testing, Butzer said, so the company likely won't stop trials there until it's necessary.