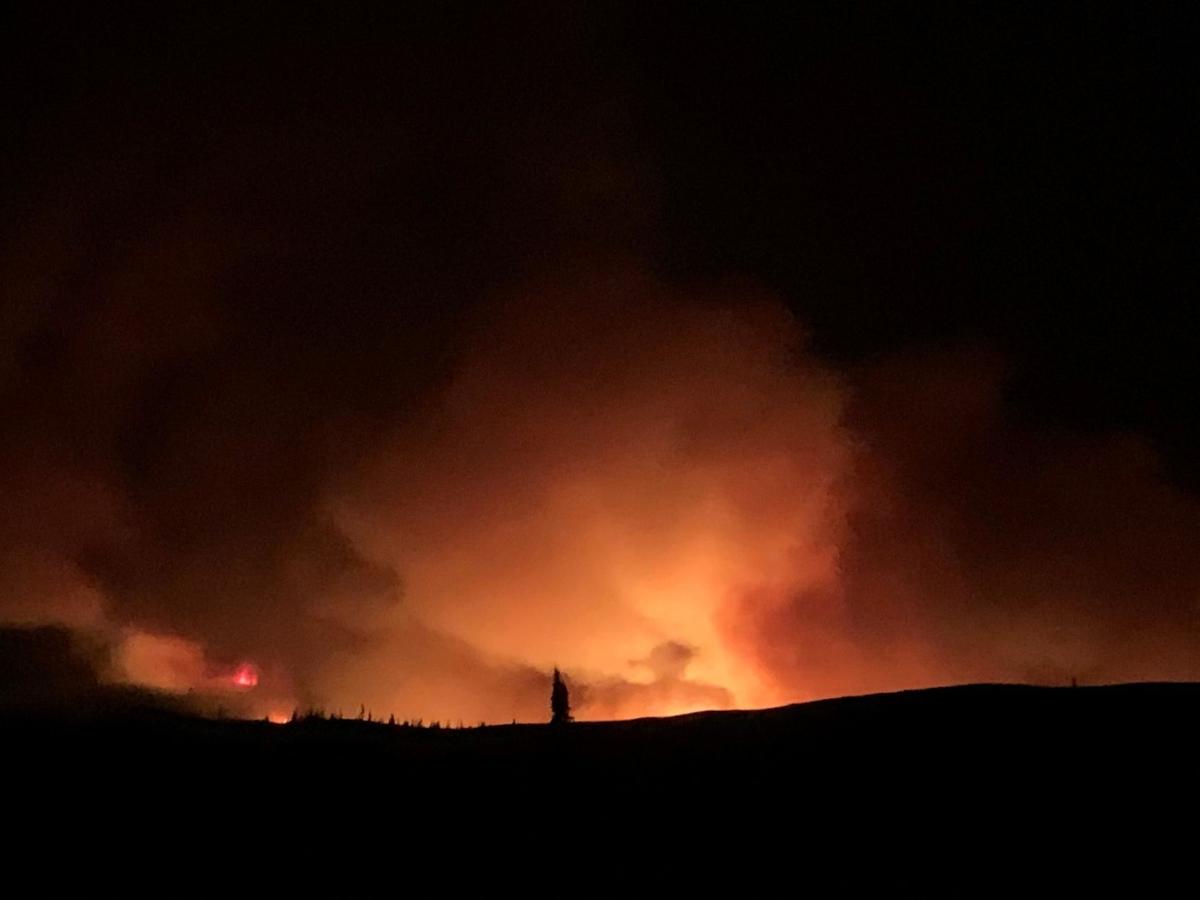 HANSEN — Firefighters cut branches and cleared debris Wednesday around the Magic Mountain Resort as the Badger Fire continued to grow in the South Hills.
Bureau of Land Management Twin Falls District spokesperson Kelsey Brizendine said the structure protection efforts are precautionary at this point. But the fire is growing west and firefighters are preparing in case it reaches the resort.
Magic Mountain Resort co-owner Gary Miller said firefighters cleared away flammable materials around the lodge.
"They cleaned it down to minimal grass, saying, 'You know, if it hits here we're going to be prepared in advance so that we can save your lodge,'" he said.
"They're still up there, some of them," Miller said at 8 p.m. Wednesday. "I appreciate those firefighters. I know they're tired. They've been working their tails off."
The Badger Fire has burned 28,000 acres in the South Hills of the Sawtooth National Forest according to the U.S. Forest Service's most recent update. There are 150 firefighters battling the blaze.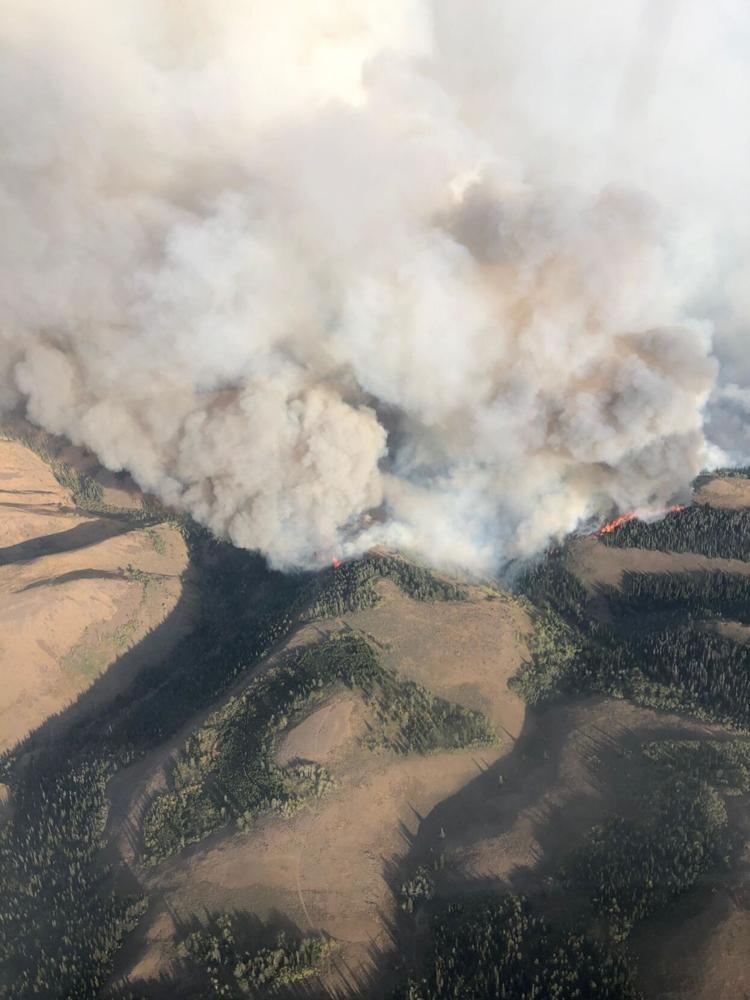 A Type 2 Incident Management Team — a bigger group of firefighters that has greater abilities — will be arriving to provide reinforcements in the next couple of days. That team had only been resting for a week after fighting fires in California. Sawtooth National Forest spokeswoman Julie Thomas said that team was the only one available — all the others are busy fighting other fires.
"Resources are almost impossible to get," Thomas said.
The Forest Service issued a closure order for all of the Cassia County portion of the Sawtooth National Forest.
The Twin Falls County Sheriff's Office issued mandatory evacuations for all campers and hunters in that county's part of the forest, spokesperson Lori Stewart said. Mandatory evacuations have not been issued for homeowners who live in the foothills on the South Hills' northern edge.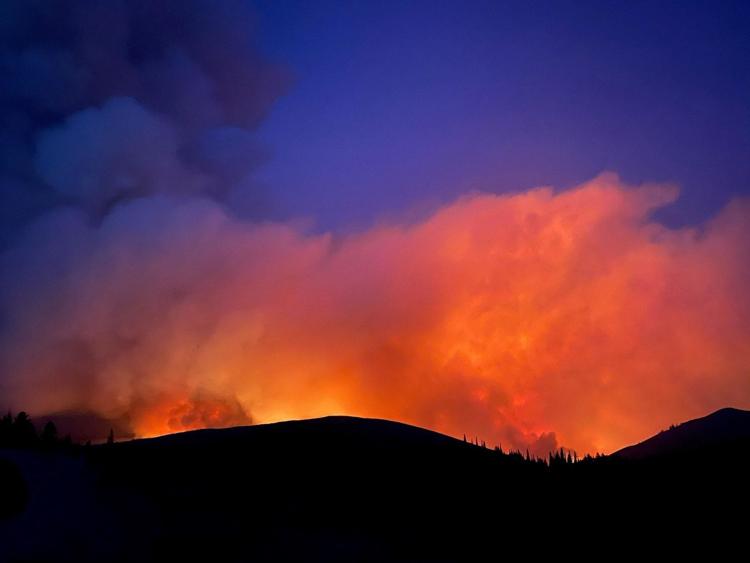 Miller said he spent his day cleaning up around the lodge and moving snowcats and equipment to the Magic Mountain parking lot so they won't get destroyed if the fire sweeps through. If the fire comes to the resort's buildings he intends to turn on the ski lift, because if the cables are moving they will be less likely to overheat and become damaged.
"It's kinda scary," Miller said. "The fire, you can see it. We went up top. You can see it at FS Flats (southeast of Magic Mountain) coming over the ridge. So it's not that far away."
At one point the smoke above the South Hills looked like a mushroom cloud.
"It was huge, it looked like a nuclear blast almost," Miller said.
Firefighters told Miller the resort should be pretty safe, especially because the adjacent woods have already been thinned. Miller said he's more worried about the potential social impacts than the financial costs. It'd be devastating to not be able to teach kids how to ski this winter. That's the fun part of owning the mountain, he said.
Skiers have been reaching out.
"Today I probably had 10, 15 texts from kids that come up there and ski," Miller said. "They're the ones that are concerned about it."
Miller will be back up on the mountain tomorrow, doing what he can to prepare the resort in case the fire continues to spread toward it. It'll be a stressful day.
"It makes you nervous," he said, "especially when you can see it and there's nothing you can do. There's nothing I can do about it other than prepare. … We just got to look at it positive.
"This world is kind of a mess right now, and you just have to greet it with a smile I guess. No sense in worrying about everything."