TWIN FALLS — If your home's value went up 10 percent or more this year, you're in good company.
Southern Idaho residents have all been mailed their assessment notices for 2018, and it wasn't uncommon for some to see their property values shoot up 10 or even 15 percent from a year before.
"Mine personally went up 10 percent," Twin Falls County Assessor Brad Wills said.
While there wasn't an "average increase" or an "average decrease" across the board, he said, the assessor's office has been trying to get assessments closer to market values than they've been in the past.
"Ten percent up or down from that is what our target is," Wills said. "If we're 10 percent low, the city of Twin Falls doesn't get as much sales tax value."
That's because the state takes property values into account when dispersing sales tax revenue, he said. It's Wills' goal to get assessments at 100 percent of market value. If assessments are at 90 percent instead, he estimates it costs the county about $400,000 in sales tax revenue.
But adjustments go both ways. Some properties had been assessed too highly in years past, Wills said.
"Farm values went down this year almost 18 percent," he said.
Wills changed the methodology for assessing those properties by factoring in irrigation costs that should have been taken into account, he said.
Disagree with the change in your property value? You have until Monday to file an appeal with the Twin Falls County Commissioners office. But before you do, here are some answers to questions you might have about assessments this year and the appeal process:
How are properties assessed?
Property values are recalculated every year based on the selling price of similar homes in the neighborhood. While the county aims to get fairly close, "most people would not sell their house for the value that we assessed it for," Wills said.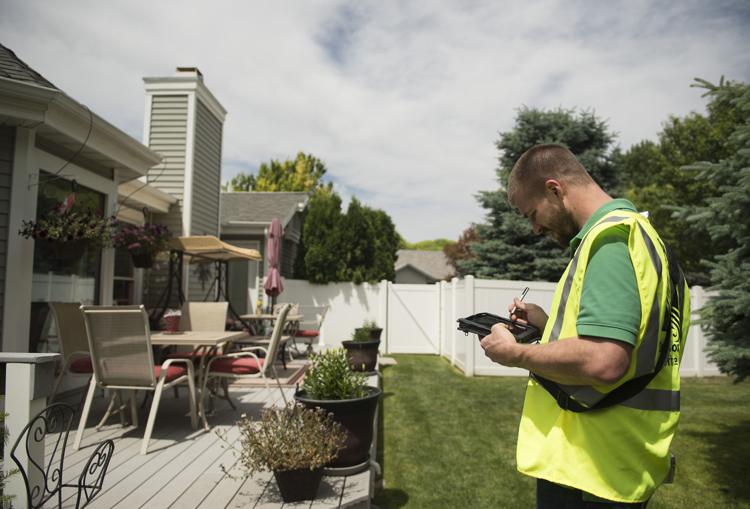 As an example, he uses a recent sampling of 19 homes listed in the Magic Valley Real Estate Magazine. The homes were in Twin Falls, Buhl, Kimberly and Hansen. On average, the 2018 assessed value of the home was actually 80 percent of the listing price.
And the value of property improvements (homes, sheds, construction) is going up, Twin Falls County Supervising Appraiser Brandon Saueressig said. Value of these improvements has generally risen 10 percent because of the market, he said.
But the market isn't the only factor, and the county knows that.
New homes are typically appraised as soon as they're built, Saueressig said. And every year, the assessor's office does a physical inspection of roughly one-fifth of all the properties in the county. So every home gets a physical inspection and reappraisal once every five years.
"When we do a reappraisal, we don't usually give any warning," Saueressig said.
That's because the appraisers are doing 30 to 40 homes a day and can't give an exact time for when they show up. But they take care to not trespass.
On Thursday, Saueressig demonstrated how a reappraisal works. The first thing appraisers do is walk up to knock on the door or ring the doorbell. If no one answers, they return to the sidewalk and do a visual inspection checking for things such as roof condition, additions to the home or adjacent sheds. Saueressig will consult a checklist and drawings on a tablet he carries to see if there are any changes.
Occasionally, somebody is home.
"I talk to maybe 20 percent of homeowners," Saueressig said.
Of those, about 75 percent allow him to enter the house for an interior inspection. This helps the appraiser have a more accurate estimate of home value because he can tell more about the quality of construction and the materials used in construction.
"Obviously someone's going to pay more for granite than they would for laminate," Saueressig said.
Without the interior inspection, the reassessment is a guesswork of value based on the exterior, property records, recent building permits and average selling price of similar homes in the neighborhood.
The landscaping, sprinkler system or fencing around a home is not taken into consideration for determining land or home value, Saueressig said. That's because those types of things can change rapidly.
Not everyone is welcoming to the appraisers.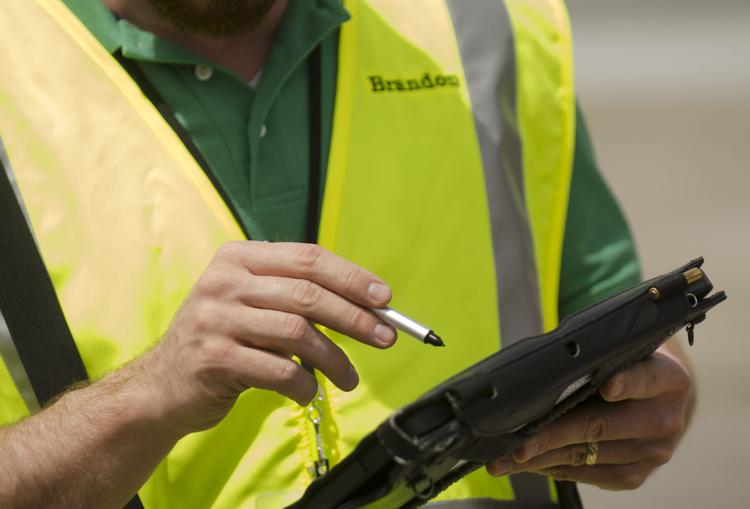 "I've had cops called on me, doors slammed in my face," Saueressig said.
Now the office is trying to be more transparent and to appear more official. This year, the appraisers started driving around in marked Twin Falls County vehicles, and wearing ID tags and bright yellow vests labeled "Assessor's Office." They're also easily spotted by their tools of the trade: a tablet, a camera and tape measures.
Refusing to allow an appraiser entry may or may not work in one's favor. If you have the nicest house in the neighborhood, your home being priced to the average could result in a lower assessed value. But conversely, if your home is on the other end of the spectrum, your assessment could be higher than it should be.
And some homebuyers will look up a home's assessed value before they make an offer, so if your home is undervalued, it could end up hurting you when you sell, Saueressig said.
Agriculture and commercial properties are assessed differently because the income of the property is taken into account, Saueressig said.
When Wills was appointed to replace longtime assessor Gerald Bowden last year, there were concerns that agricultural values were being overvalued.
Twin Falls County Commissioner Terry Kramer said that this year his own home in Castleford increased in value 8 to 10 percent, but "our farmland went down about 20 percent."
What if I'm not there during the reappraisal?
A homeowner can at any time request a new inspection. However, for that to affect 2018 property value, the deadline is Monday. After that, the new inspection will affect the 2019 assessed value and years moving forward, Saueressig said.
For this second inspection, you can schedule for a specific time to do a walk-through of your home. But there's no guarantee the physical inspection will lower your assessed value, Saueressig said. In some cases, it's actually resulted in a home value being higher.
How can I appeal my assessed value?
Before you decide to appeal, keep in mind that the Twin Falls County Assessor is legally allowed to be 10 percent high or 10 percent low on estimates, Kramer said.
"(Residents) really shouldn't appeal things that are 10 percent off the value," he said.
The Twin Falls County Commission serves as the "board of equalization" for dealing with homeowner appeals. An appeal form is available on the Twin Falls County website or at the commissioner's office in County West, 630 Addison Ave. W.
At this point, probably your best bet would be to file right away – before the Monday deadline — and have an estimate of what you think your home and land are worth. Then, get in contact with the assessor's office to have staff double-check their numbers.
"They're really trying to negotiate a settlement that'll be fair," Kramer said.
If you're still not happy with the assessed value, the Twin Falls County Commission will schedule a hearing by July 8.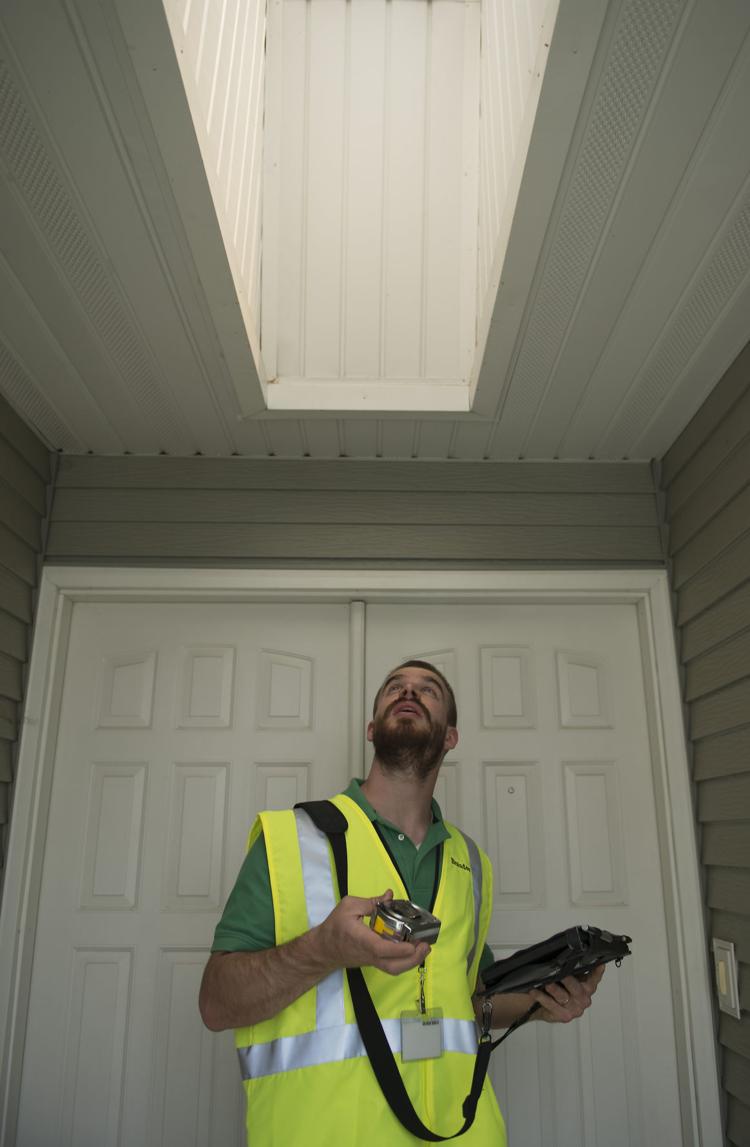 "We hope to have less than 100 that actually make it to our appeal process," Kramer said.
Typically, the Commission has about that many hearings, with four to five per hour. It's important for homeowners to bring some evidence for why their values should be changed, he said.
After the Commission determines a value later that day or week, a homeowner can still appeal that decision through the Board of Tax Appeals and through district court. The value the Board of Tax Appeals sets will be the property's value for two years, Kramer said.
How much did the county's value go up by?
Preliminary estimates show the overall assessed value of Twin Falls County in 2018 increased 4 percent — without including new construction value added in 2017, Wills said. The total assessed value of all properties combined is close to $5.5 billion, and the county had $89 million in new construction last year.
There are roughly 44,000 properties in Twin Falls County, Saueressig said.
In the city of Twin Falls, the 2018 assessed value of all properties is estimated around $2.9 billion. Its valuation increased 6.3 percent from last year, Wills said, and there was $52 million in new construction value added.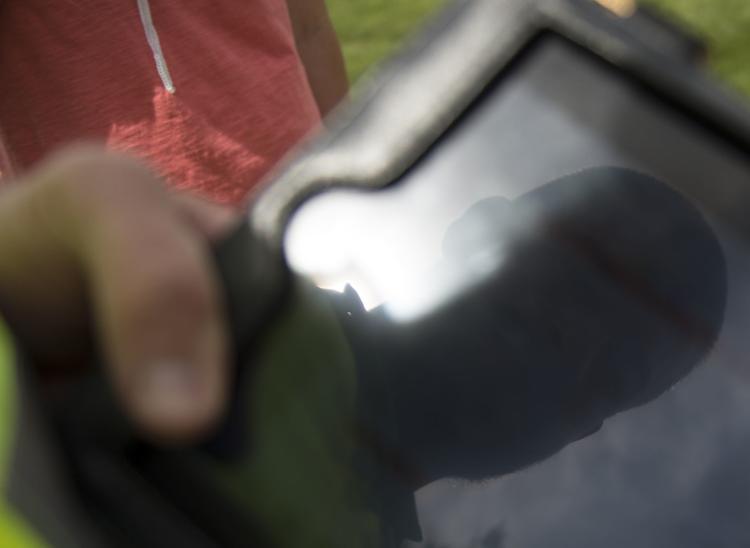 Other south-central Idaho counties had similar increases. Jerome County Assessor Rick Haberman said the values went up by 15 to 18 percent across all properties. Jerome County sits at an estimated $1.6 billion value, with $19 million in new construction — more than last year.
Both home prices and lot values are going up in the market, Haberman said. Jerome County has roughly 14,000 parcels — but as of mid-June, the assessor's office had received few complaints.
"I think everybody kind of realizes what it's worth, and they're fine with that," Haberman said.
In Cassia County, assessor Dwight Davis said a low inventory and limited ground availability was putting pressure on the market.
"Values are increasing and it's due to the growth in the region," he said.
His "ballpark estimate" of the total value of Cassia County was $1.5 billion. New construction value was a little more than $29 million, he said. This was somewhat lower than 2016 but didn't include some urban renewal projects, Davis said.
There are about 16,000 parcels in Cassia County.
All assessed values are preliminary until after the appeal process is complete.
Are my property taxes going up?
Just because your home's value went up, that doesn't mean your taxes will, too. That can also depend on whether other people's values went up, and what tax rates have changed.
"My job is to value everything in the county so it can be taxed," Wills said.
But property taxes are determined by levy rates placed on residents by taxing districts — schools, city and county governments, fire protection districts, etc. Local governments can increase their funding requests each year but may choose not to.
If you've moved, you should make sure that you file for a homeowner's exemption. The deadline for exemptions — April 15 — has already passed for the 2018 property taxes, so if you owned your home after that date, you won't get the exemption for this year.
If you've already filed for an exemption for your home, you won't have to do so again. The exemption will roll over to next year.
Homeowners can reduce the net taxable value of their home and up to 1 acre of land by 50 percent of the valuation — with a maximum exemption of $100,000.
More questions? Call Twin Falls County Assessor Brad Wills at 208-736-4010 or email tfcassessor@tfco.org.