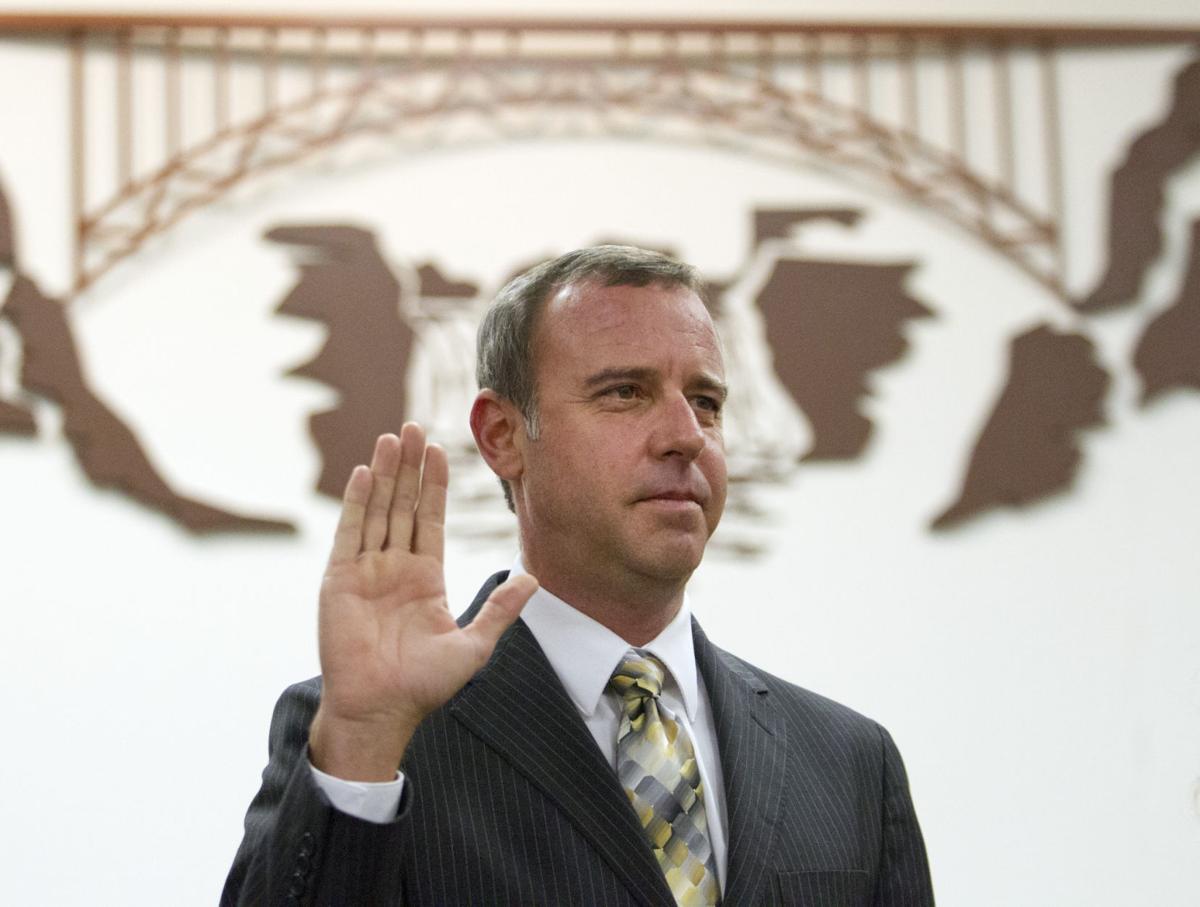 TWIN FALLS — Over the past two years, Twin Falls Mayor Shawn Barigar and his wife, Camille, have been thrust into the national spotlight more intensely than they'd ever envisioned.
In spring 2016, three immigrant boys sexually abused a 5-year-old girl in the Fawnbrook Apartments. The incident fueled an onslaught of online news (some real some fake), blog posts and complaints at City Council meetings.
A September 2017 article in the New York Times describes the strain the Barigars' marriage endured as they received death threats via email and voicemail. In the summer following the Fawnbrook incident, they bickered frequently.
Shawn Barigar had known his position in the public eye would come with less privacy. Although the magnitude was greater than he'd imagined, it hasn't swayed him from his goal — to serve the community, convey its desires and protect its reputation and values.
Barigar now plans to throw his hat in the ring once more.
"There's no question the discussion of refugee resettlement and immigration that arose from the Fawnbrook case was probably the most difficult to make our way through," Barigar said on Friday. "Looking back at it now, I think it was an overall good community conversation. Even through difficult times, there's a way to find lessons learned and positive outcomes."
On Tuesday, the City Council will meet for the first time in its chambers at the new City Hall, 203 Main Ave. E. After Barigar swears in Council members Suzanne Hawkins, Greg Lanting and Christopher Reid for their new terms, the Council will hear from those of its members who are interested in becoming mayor for the next two years.
"It's been a really good run," Barigar said. "We have had some really incredible growth in this community."
He's served 10 years on the City Council, and was selected as mayor in 2016. During his mayoral term, he's watched the former Banner Furniture building be remodeled into a City Hall. Five blocks of Main Avenue underwent a major renovation. Clif Bar opened and Chobani and Jayco announced expansions. Pole Line Road also further developed into a major retail corridor.
The controversy, he said, was the most challenging part of the job. But he feels that it gave the city an opportunity to come together and reaffirm its beliefs and values.
Barigar said he'd like to continue to serve as mayor and reflect the forward-thinking desires of the community.
Unlike some cities, in which a mayor is elected to the seat, Twin Falls selects its mayor to a two-year term by a majority vote of the City Council. The Council in 2015 had shot down a proposal to have the mayor elected by popular vote.
On Tuesday, Council members who are interested in serving as mayor will give a brief presentation to the rest of the City Council. A motion and a vote will follow. The newly selected mayor will then appoint a vice mayor with approval of the Council.
The meeting begins at 5 p.m. in City Council Chambers, 203 Main Ave. E.