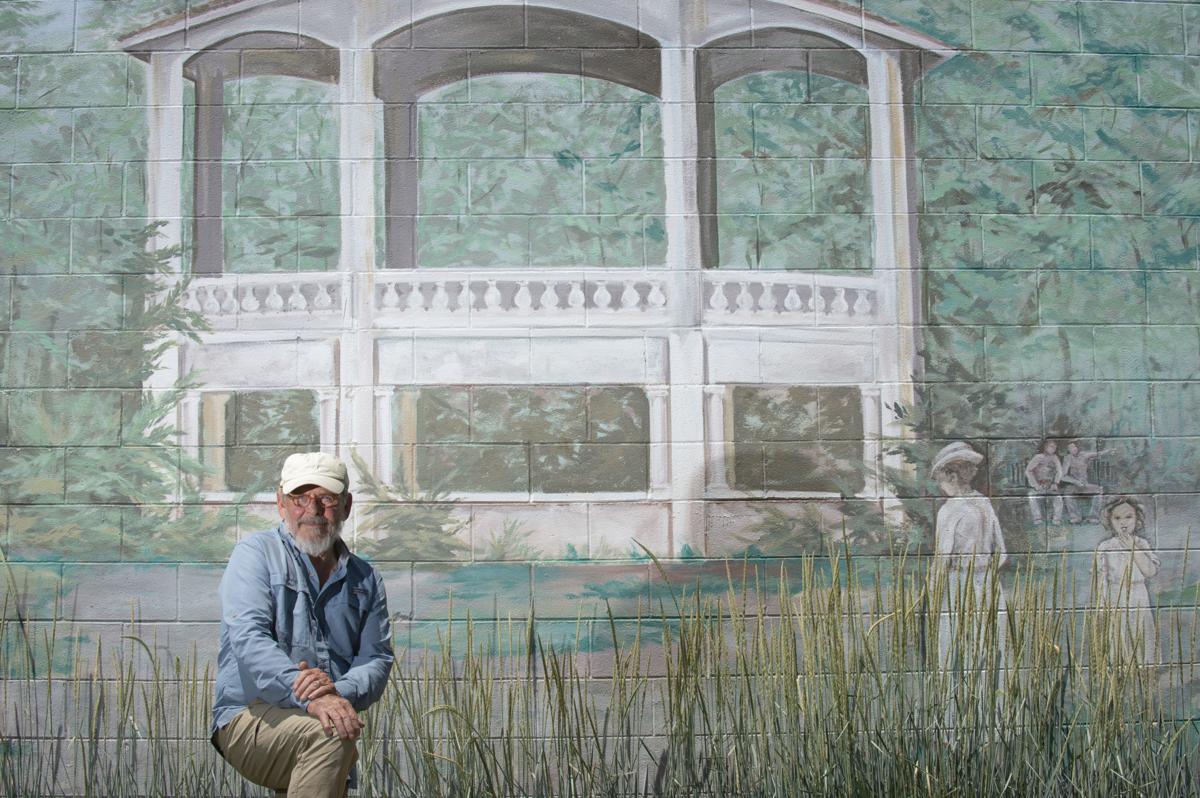 TWIN FALLS — He's passionate about art. He's passionate about community.
Art Hoag, owner of Wabi Sabi Workshop and Gallery in Twin Falls, is the town's champion of public art.
You've likely seen the 74-year-old Hoag riding around town on his electric-assist fat bike with his two white bichon dogs in tow. You may have followed Hoag and his wife online as he pedaled his bicycle in 2016 from here to New York.
"Art loves downtown, and — even when there was so little going on there — he thought the best thing that could happen was to re-energize the downtown area," said Jan Mittleider, a Magic Valley Arts Council board member. "He is a gem in the community."
While Hoag is an artist in his own right — he's a talented woodworker, Mittlieder said — it's his vision for what could be that drives him.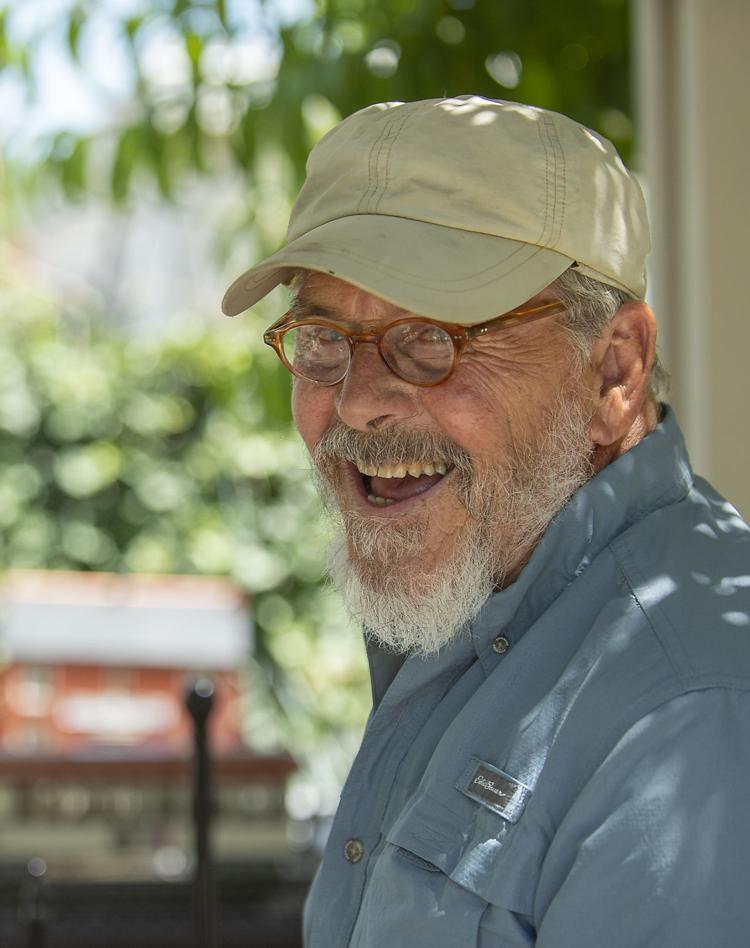 That vision has spread across the town.
"People who never thought art is worth any part of economic development now realize the benefit," Mittlieder said.
Reaping the benefits
A little bit of Hoag resides in nearly every piece of public art in Twin Falls.
Hoag raised $10,000 of the $25,000 needed in 2009 to fund an 8-foot bronze sculpture for the entrance of the Twin Falls Public Library for the library's centennial. The sculpture, Flights of Learning by Bryce Pettit of Heber, Utah, depicts a boy gazing in awe as birds fly out of an open book. It symbolizes the purpose and mission of a library.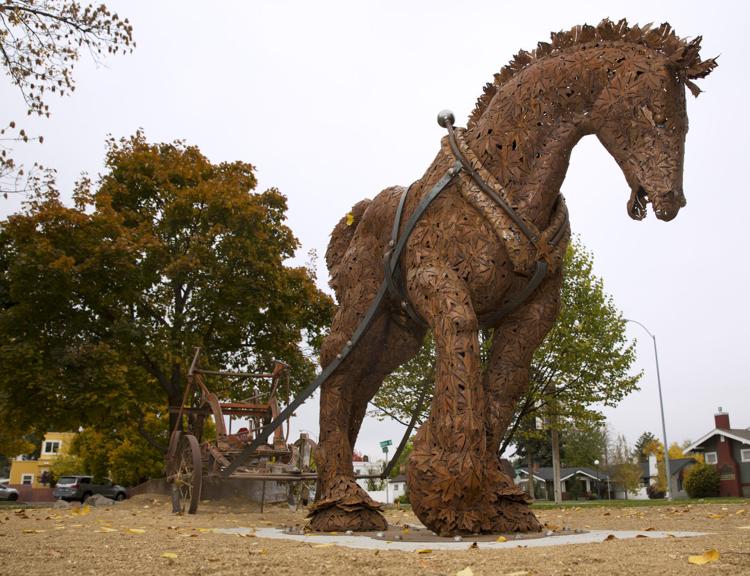 Hoag's personal favorite — and most visible — is a large metal sculpture of a workhorse created by Greg and Brock Bartlett called The Diligent Usher. The lifesize horse now pulls an antique scraper from the Twin Falls County Historical Society at North Five Points.
The sculpture depicts the tremendous amount of physical labor that went into creating the canal systems that have delivered irrigation water — the lifeblood of the Magic Valley — for more than a century.
The sculpture is a shining example of what public art should be, said Carolyn White, executive director of the Magic Valley Arts Council.
"Public art helps to define your community," White told the Times-News when the sculpture was installed in 2016. "It brings people in to see it and brings people out to see it."
Art and Soul
"If you see a piece of public art here, you can know that Art had a hand in it," Twin Falls metal sculptor Greg Bartlett. "He encourages every artist and wants to help guide them."
Some years ago, Hoag had an idea for a community art competition. What he envisioned was an annual contest that united artists and the community and resulted in permanent public art in the downtown area. Artists would submit their work, businesses would sponsor the artwork and community members would pick their favorites. In the end, the artwork would be sold to private individuals and businesses for permanent display.
To make the competition more attractive, Hoag pledged up to $10,000 for payout.
The first year, about 50 artists submitted their work to Art and Soul of the Magic Valley. Hoag gathered sponsors who donated the bulk of the payout for the winners of the competition, which left $3,000 in prize money for Hoag to pay.
After the first couple of years, Hoag invited the Magic Valley Arts Council to partner with him in Art and Soul and, a year later, he turned the competition over to the arts council.
Over the past decade, the competition has grown to several hundred artists from seven or eight states and a total of $43,000 in prize money. The annual competition now includes a special youth competition that is displayed at the Magic Valley Mall.
Mary Alice Park
As an artist, Hoag had an idea some years ago for a community woodwork shop. He and his first wife, Mary Alice, purchased an empty lot on Main Avenue North, a couple of blocks from their house.
Unfortunately — or fortunately, as it turned out — the cost of a building permit for the shop was out of Hoag's reach. That's when he and his wife decided to turn the lot into a community park.
Mary Alice Park opened in 2008, the same year Hoag's wife died. The following year, Hoag donated the park to the Art Guild of the Magic Valley, the nonprofit he founded in 1986.
Also in 2009, Hoag married his second wife, Bonnie, who joined him in his endeavor to bring public art to the forefront of the community. The couple has purchased numerous sculptures that are displayed in the park.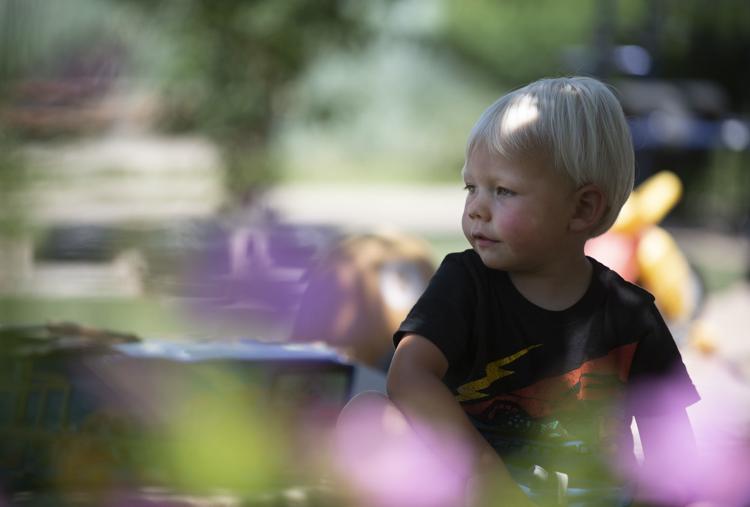 "Magic happens here," says a sign on the park's gate.
Denessa Gailey takes her 5-year-old nephew, Rigby Girton, to Mary Alice Park every week on either Wednesday or Thursday — and sometimes both.
"It's an oasis in the middle of town," Gailey said.
Sometimes it's a struggle to leave the park, she said.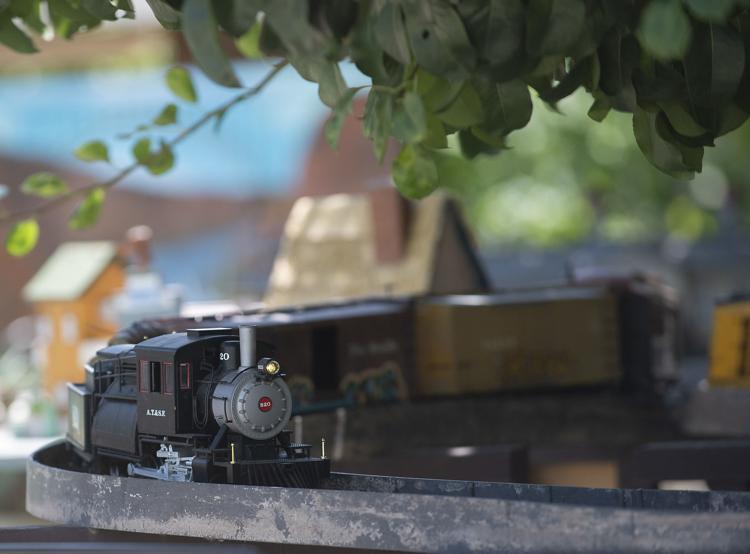 Rigby gave a tour of the park Thursday, pointing out his favorite destinations — the golf course, the large sandpit, the piano, a castle and a Cinderella carriage — as a steady flow of visitors wafted through peach, cherry, apple and pear trees.
The quarter-acre park is surrounded by a chain-link fence obscured by trumpet vines and grapevines. Inside the park, a quarter-mile-long labyrinth, called Bonnie's Walk, meanders past hollyhocks, bronze sculptures and giant board games with carved wooden chess and checker pieces.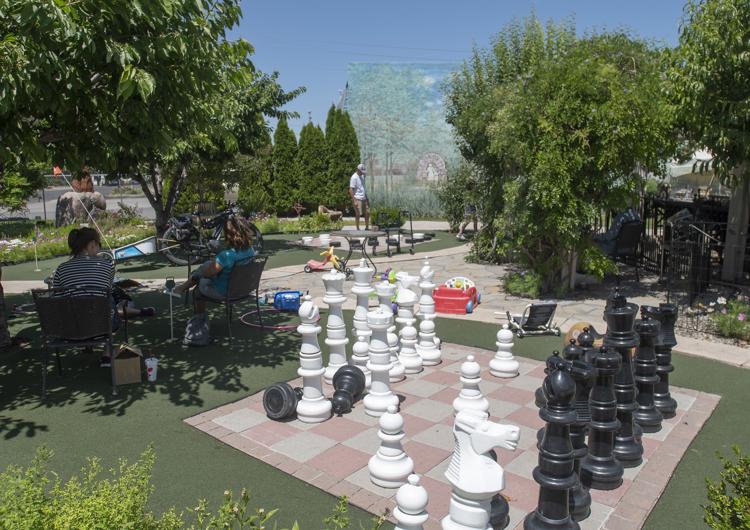 On Friday, 74-year-old Hoag sat in City Park happily watching visitors to the city's 60th annual Art in the Park celebration, in which he's been involved for at least half of those years.
"You're a champ!" hollered one man as he waved at Hoag.
Get local news delivered to your inbox!
Subscribe to our Daily Headlines newsletter.