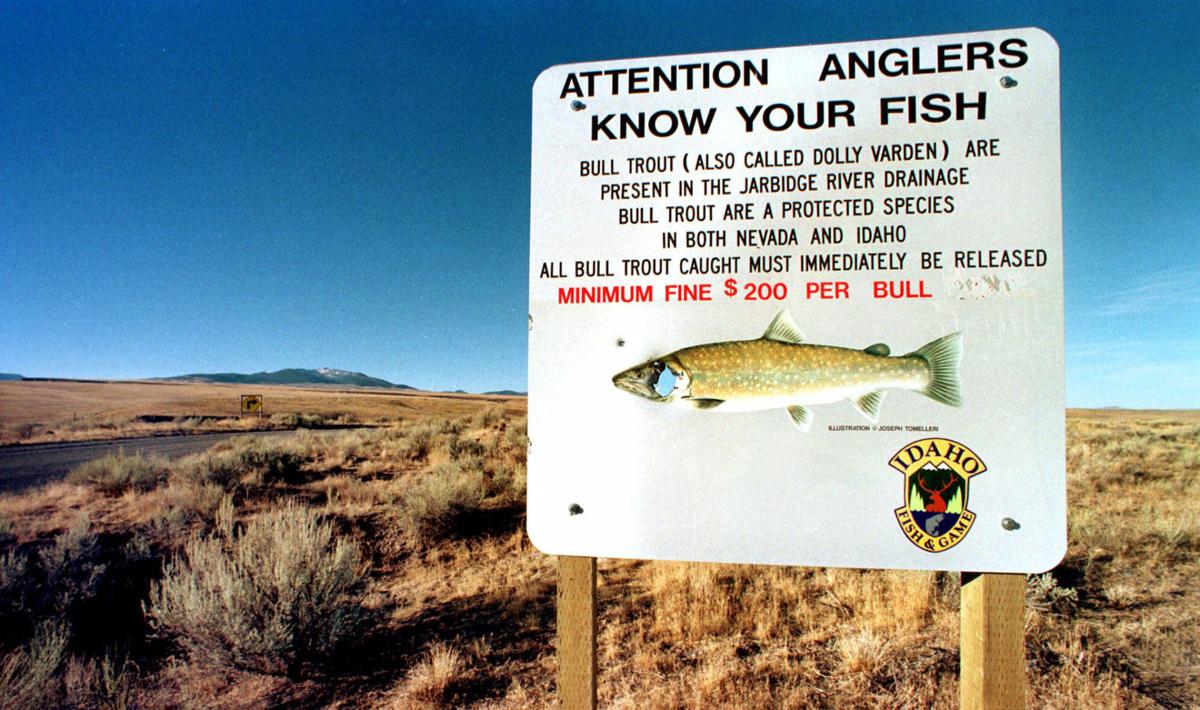 JARBIDGE, Nev. — A government analysis of an ore exploration project near the Jarbidge Wilderness is drawing criticism from environmental groups who say the proposal wasn't thoroughly studied and new disturbance and mining could hurt bull trout, a threatened species.
The U.S. Forest Service recently released an environmental assessment for the Newcrest Jarbidge Exploration Project, which would be mostly focused on gold exploration.
Most of the initial exploration would be just north of Jarbidge, Nevada, a town that sprang into existence during a gold rush more than a century ago. The Forest Service determined that the project, which could last up to 12 years, will have no significant impact on the environment.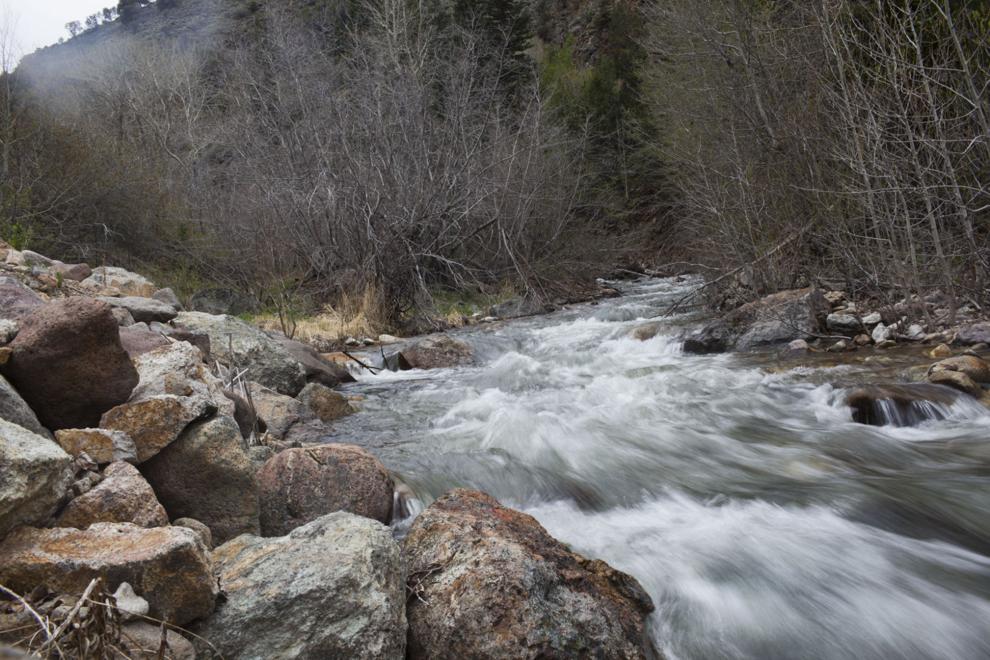 The Idaho Conservation League, Idaho Chapter of the Sierra Club and Idaho Rivers United are objecting to the Forest Service's decision, in part because only the first year of exploration— which will include 22 drill sites, six miles of new roads and 24 acres of disturbance — is known. Future drill sites and roads will depend on what Newcrest finds in year one.
"We feel that the analysis is inadequate to cover unknown proposed actions," Idaho Conservation League Fellow Randy Fox said. "I think it's possible to have a better understanding of what those potential impacts are."
In the environmental assessment, the Forest Service said concurrent reclamation and other precautions will mitigate potential impacts. James Perry, Newcrest's business development manager for the Americas, said in an email the project will use the appropriate industry methods to avoid environmental damage.
"We are implementing best management practices and design features that will reduce or eliminate erosion, sedimentation or other pollutants that may reach critical bull trout habitat and occupied streams," Perry said.
In addition to potential negative impacts to bull trout, conservation groups are concerned about the project because of its proximity to the Jarbidge Wilderness and at the headwaters of the wild and scenic Jarbidge River.
A new hunt for gold
A hundred years ago, Jarbidge was one of America's gold mining capitals. Gold was discovered there in 1909, and in the 1920s a couple thousand miners had flocked to the area. The boom didn't last long. By the early 1930s, the best deposits had run out and Jarbidge's 10 mines and eight mills had closed. The town's population shrank dramatically.
Since the Jarbidge gold rush, there has been new, sporadic exploration but no large mining operations. There were a few mining attempts in the 1930s and 1940s and exploratory work in the 1980s, 2003 and 2007. There was some surface sampling five years ago.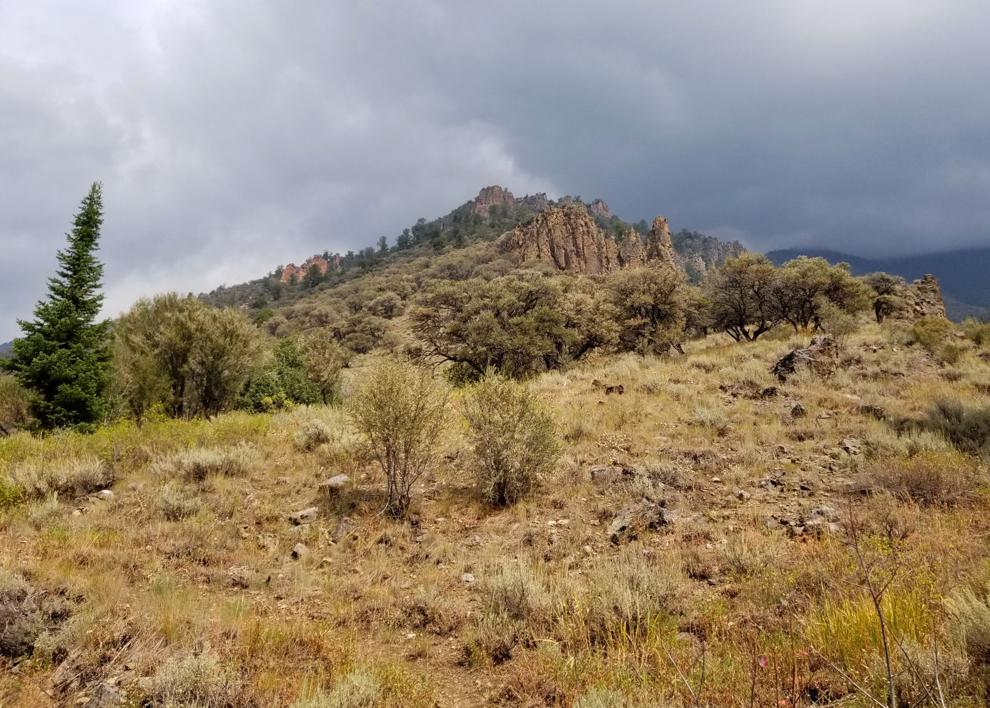 For the past two years, Newcrest Resources, an Australia-based mining company and one of the largest gold mining companies in the world, has been doing exploratory drilling near Jarbidge. The company has installed a 30-person man-camp just outside of the town.
If Newcrest proceeds with the exploration project in the environmental assessment, there will be 30 employees working on the project at peak times. Exploration is possible in Jarbidge from June through November. Newcrest did not share how much the project will cost.
The first year of Newcrest's proposed exploration project would include 22 drill sites, six miles of new roads, temporary drill pads, staging areas, sumps and monitor wells.
There are limitations to what Newcrest can do in years two through 11. Some of the main restrictions pertain to surface disturbance, water usage and the amount of drilling.
Total surface disturbance of the project can't exceed 200 acres, and new road construction is capped at 30 miles. No more than six drill rigs can operate at once. The company has to reclaim its drill sites when it's done with them, and there can't be more than 1,000 drill holes and 20 water monitoring wells during the life of the project.
Bad for bull trout?
Bull trout are federally listed as threatened under the Endangered Species Act, and they have been for more than 20 years — they were originally listed as endangered in 1998 before being downgraded to threatened. To the untrained eye they look like brown trout.
The species lives throughout the Pacific northwest and into Canada. They've seen their numbers decline by about 80% due to habitat degradation, low water quality, hydroelectric dams that block their migrations, invasive species and other factors.
The bull trout that live in the Jarbidge area and the Jarbidge River are unique. They're the southernmost population of the species and they're geographically isolated. They never breed with bull trout in central Idaho, Oregon or western Montana, they spend their entire lives in a small area of northern Nevada and southern Idaho in Owyhee County.
"If they get adversely impacted and extirpated, then there's really no chance of recovering this population," Fox said.
Newcrest's 22,945-acre project area — 95% of the project area is on Humboldt-Toiyabe National Forest land west of the Jarbidge Wilderness area and south of the Idaho border and the other 5% is on private land — contains creeks that are important bull trout spawning habitat. In year one of the project proposal, Newcrest would do most of its drilling near Jack Creek, where bull trout reproduce. Jack Creek flows into the west fork of the Jarbidge River.
"The environmental impacts (of mining) to the area, especially to bull trout, have been very detrimental in the past," Idaho Rivers United Executive Director Nic Nelson said. "And so we want to ensure that if something is going to occur in this area that it's done as responsibly as possible."
Jarbidge District Ranger Joshua Nicholes said in an email that Newcrest's activities will not negatively affect bull trout.
"We are committed to allowing appropriate uses of the National Forest to occur while protecting important natural resources such as bull trout," Nicholes said. "We have incorporated a variety of design features, mitigation measures, avoidance areas and best management practices into the EA to ensure that we minimize the impacts."
Fox said he would like to see the Forest Service analyze more thoroughly how mining activities could affect the fish. For instance, he said use of groundwater for drilling could potentially lower the water table, and reduce stream flows.
During the drilling season Newcrest would be using 12,000 gallons of water per day — that's about 1.8 million gallons per drill rig per season. An Olympic-sized swimming pool holds 660,000 gallons. Water will also be used for dust abatement on roads. Newcrest can't use more than 21.6 million gallons of water in 12 years.
The Forest Service should conduct a more thorough groundwater flow analysis, to better understand what could happen, Fox said.
"(Exploration) could potentially affect the hydrology," Fox said. "(This project) could potentially lower the water table, perhaps introduce sediment into the groundwater streams, which would potentially smother bull trout spawning redds."
In the environmental assessment, the Forest Service says that "because the alluvial and bedrock aquifers that would be encountered during drilling are not known to be connected in the project area, any mixing of water from the mine adits with waters that would impact bull trout are unlikely and no impacts to water quality from mine adit water are anticipated."
The problem, Fox said, is that the hydrology hasn't been studied in detail. The assessment mentions that Newcrest's exploration last year revealed some information about aquifers, but Fox said the Forest Service should have a better understanding of groundwater flows before allowing the project.
It would have been better if the Forest Service had done an environmental impact statement for the project, Fox said. And the Forest Service should have approved a project for fewer years, with more specifics on where and how much exploration will occur.
"I think a project of this scope, if they're going to do a full 12-year greenlighting, it really needs either a full EIS or the Forest Service needs to scale it back and really only look at permitting for the first phase," Nelson said.
Environmental impact statements tend to be much more in-depth — they can run thousands of pages in some cases. Environmental assessments tend to be shorter; this particular one runs 72 pages. Environmental impact statements cover a range of project alternatives, as opposed to simply deciding whether or not a project has a significant impact on the environment. In this case, the Forest Service did not do an EIS because it said the project will not have an adverse impact.
Nelson also said approving this project would be a violation of the National Environmental Policy Act. The public can't comment on the 11 unknown years of the project, he said, and opportunity for public comment is a key component of NEPA.
Assesment doesn't unleash gold rush
The Idaho Conservation League, Idaho Rivers United and Idaho Chapter of the Sierra Club filed a formal objection two weeks ago to the Forest Service's finding of no significant impact. Newcrest can't begin exploration as outlined in the environmental assesment until the Forest Service addresses those objections, which could take a few months.
Newcrest's project is purely exploratory. If the company finds a valuable deposit and wants to launch a significant mining operation, that would likely require a full Environmental impact statement. Plus, if the exploration doesn't go well, Newcrest could leave well before the 12 years allowed by the assessment are up.
Nelson reiterated he doesn't think the Forest Service should approve the exploration project as proposed.
"It'd be greenlighting a project without knowing 90% of the scope of the project," he said. "And it's almost impossible to know what kind of environmental concerns you're going to have when you get beyond phase one."