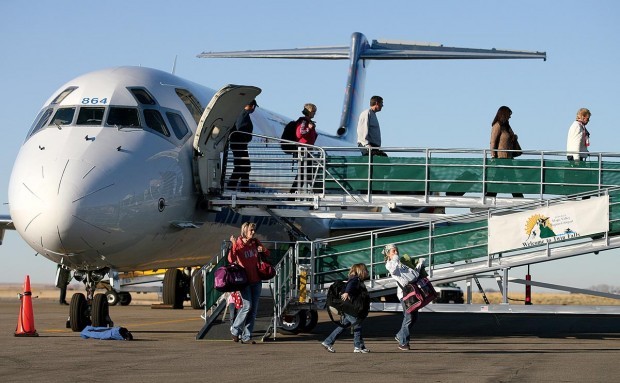 TWIN FALLS • Allegiant will end its twice-weekly air service between Twin Falls and Las Vegas on Jan. 1, Twin Falls airport officials said today.
The company's announcement is expected to come later today, but the airline has already informed Joslin Field, Magic Valley Regional Airport, said Bill Carberry, airport manager.
"Their last flight will be Sunday, Jan. 1," Carberry said.
Carberry said that while the airline's flights have been full, his understanding is that Allegiant wasn't getting the ticket prices it would have liked.
"It has been a difficult time for them to initiate a new route in this recession," he said.
The airport is still served by three daily SkyWest flights to Salt Lake City.
Allegiant brought its flights to Twin Falls in 2010. The company bills itself as one that provides direct flights to underserved markets, marketing itself to leisure travelers.