TWIN FALLS — The fair is strange on a weekday afternoon.
It lacks that idyllic almost romantic charm produced at night. The rides sit empty and still, absent the sound grinding steel and excited children. There is no loud music or flashy lights. The sun beats down unrelentingly.
It's not bad or good, it's just there and kind of campy.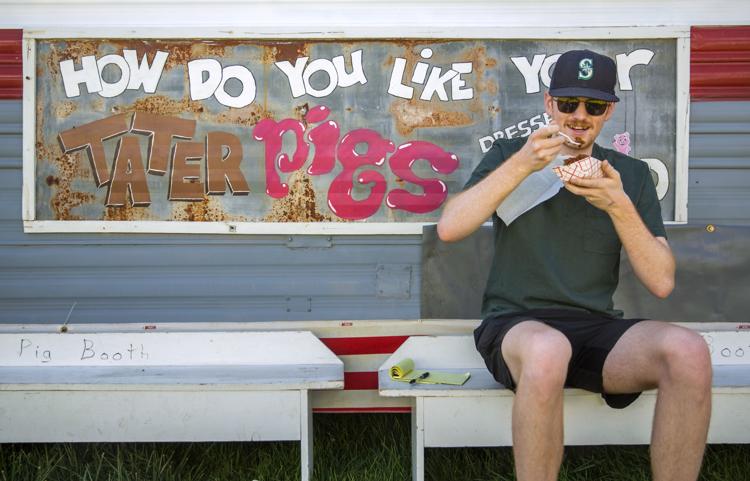 This was my first experience with the tater pig. For $5, you get a breakfast sausage stuffed inside a baked potato. An extra 50 cents gets you a heaping pile of chili on top, which of course I opted for.
I'd heard about the tater pig. Supposedly it's a rite of passage among reporters at the Times-News. My impression heading into the meal was a sort of legendary mountain of food — a caloric monstrosity I would tell my children about if I were to survive.
But when I held the paper bowl in my hand, it was exactly as described: potato, sausage, chili.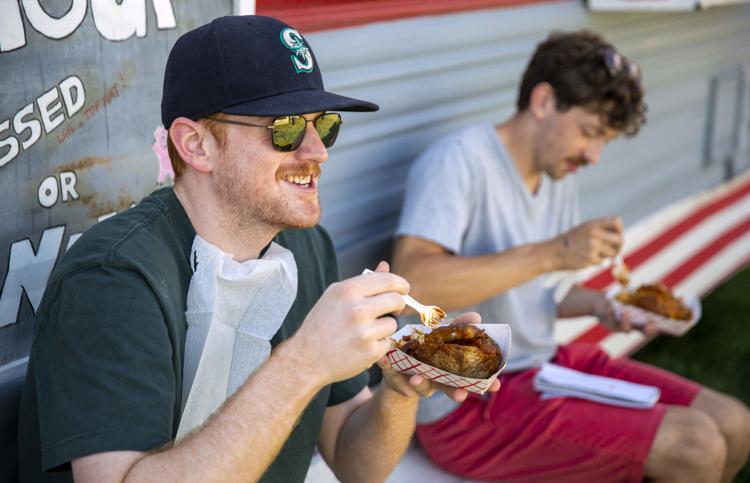 You have free articles remaining.
Each part can be tasted independent of the rest. The chili was fine and obscured the flavor of the sausage, probably because there was sausage in the chili. The potato was a potato.
I can't say I ate it all, but I didn't dislike it.
It reminded me of when I was 13 and would eat pizza made from a bagel, leftover spaghetti sauce and a slice of cheddar cheese — simple, tasty, cheap, but maybe not my first option.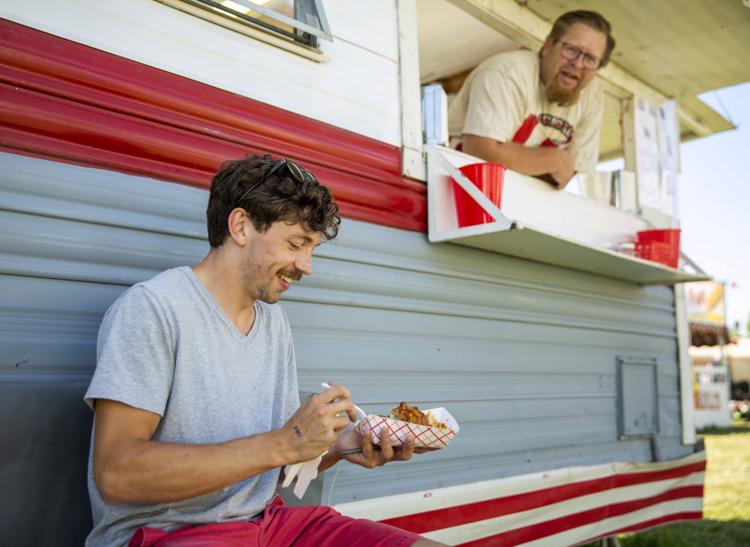 However, the tater pig surprised me in how much it evoked a keen sense of nostalgia. I thought about my own experience growing up at county fairs, and the time-worn traditions that were as essential as the fair itself.
It didn't matter if it was good, just that fair-goers collectively shared in its existence.
I may never eat another tater pig, but I'll always associate it with the Twin Falls County Fair.