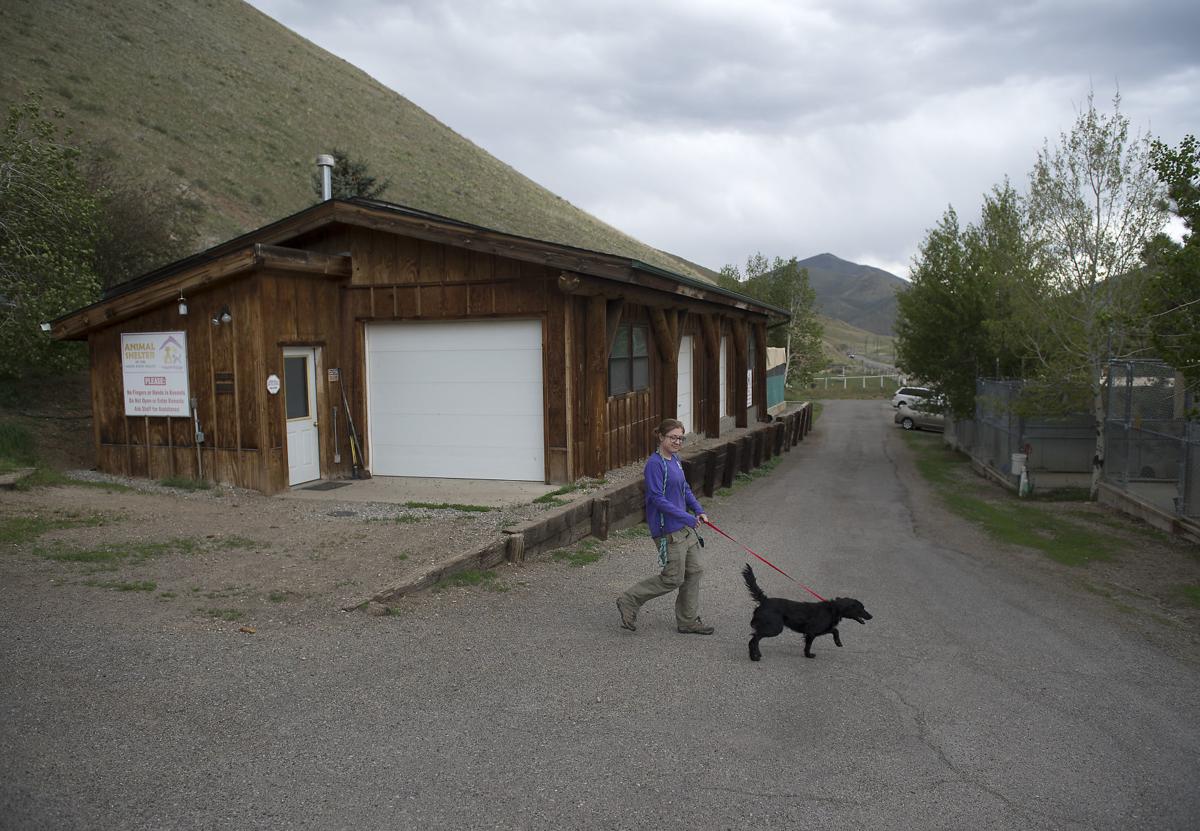 What's the most trustworthy charity in Idaho? According to Business.org, it's Mountain Humane, the animal shelter in Hailey formerly known as the Animal Shelter of the Wood River Valley.
That's based on a financial transparency score of 97 percent, overall good reviews, and the fact that 79.1 percent of donations go to program expenses. About 12 percent of donation money goes back into fundraising and 8 percent goes to administrative costs, said Shea Drake, content strategist for the Salt Lake City-based Business.org.
"They had a lot going for them," she said.
This is the first time the website has released a list of top charities to donate to across the nation. Business.org usually helps small business owners find tools and compare services, Drake said.
"In doing research, we found that over 77 percent of businesses donate to charities," she said.
But many of them want to know where their donations are going — and who they can trust. So after a slew of veterans charities scams this summer, the organization began doing some research.
For many nonprofits and charities, the Thanksgiving and Christmas holiday season are the biggest in terms of fundraising. To help businesses and individuals donate to trustworthy organizations, Business.org and the Better Business Bureau have the following tips:
1. Find out if it's a legitimate organization
The Better Business Bureau has a site dedicated specifically to researching charities, Give.org. On it, donors can find information about a charity and how many times people have reported it to the BBB.
Some charities are BBB Accredited, meaning they've reached out to the BBB to undergo and pass a 20-point standards test, said Jeremy Johnson, Eastern Idaho marketplace manager for the Better Business Bureau Northwest + Pacific.
But since BBB has been contacting Idaho charities for its Charity Review Program for only a year, The Hunger Coalition in Bellevue is the only south-central Idaho chapter to get accredited. However, several nationally accredited charities with chapter offices in Idaho are accredited, such as the Salvation Army and The Nature Conservancy.
Johnson's own recommendation: "Try to donate to charities that you are familiar with."
Get the charity's exact name so you can look it up on your own. When possible, try to find charities that are geographically close to the cause they represent, Drake said.
2. Look at its financial information
"Really research what they are going to do with your money," Johnson said.
Is the charity promising that 100 percent of donations will go to the cause?
"That itself can be a red flag," she said.
Legitimate organizations have at least some overhead and staffing needs. Donors can look at financial documents to see how much of their money goes to administrative and operating costs.
3. Read the reviews
Drake recommends going to GreatNonprofits.org to find reviews on a nonprofit or charity you're interested in donating to. A group's Facebook page, if it has one, should also have some user ratings.
To be thorough, you should also do a simple Google search to find local events or news coverage. Charity Navigator will also have alerts on its page if there are any ongoing investigations into the charity, Drake said.
4. Decide how you want to donate
Phone calls soliciting donations can be legitimate, Johnson said, but make sure you ask plenty of questions. Learn as much as you can about where the funds are going to and how much of the group's operating budget goes to the cause, she said.
The BBB recommends resisting pressure to give on the spot. Stay wary of "heart-wrenching appeals."
The safest way to donate, either over the phone or online, is with a credit card, Johnson said. If you are donating online, make sure it is a secure website with "https" in front of the address. Finally, don't assume that every organization is a tax-exempt charity. Check its tax status with the Internal Revenue Service at apps.irs.gov/app/eos/.
Get local news delivered to your inbox!
Subscribe to our Daily Headlines newsletter.