TWIN FALLS — The housing market in Twin Falls has been described as a "perfect storm" by realtors, assessors and builders.
From December 2011 to December 2020, home prices inside the city doubled. Homes are often selling for above asking price and receiving multiple offers in a frantic bidding war.
"The demand has never been greater, and the supply has never been shorter," said Stan Tobiason, owner of Super Realty.
And the trend doesn't seem to be slowing down. Twin Falls housing prices have increased 29.4% since 2020. The median price for a single-family home reached $320,000 in May.
Inward migration, a lack of skilled laborers and rising material costs have led to housing shortages. In turn, home values increased. In 2020, Twin Falls County had the largest increase in residential value in a single year, according to the county assessor's office.
Some of these factors are beyond anyone's control and others have been brewing for decades.
Inward Migration
The problem is multifaceted, Twin Falls City Manager Travis Rothweiler said.
The first factor Rothweiler pointed to was migration. Between 2019 and 2020, Idaho's 200 incorporated cities grew 2.4%. The state as a whole grew 2.1%, according to the Idaho Department of Labor. Idaho consistently ranks in the top three growing states in the U.S. and the majority of people are coming from California, Washington and Oregon.
"Housing prices in Washington and California are higher than here," he said. "People moving from those locations are able to sell their home and then take that and apply it to a home in our community."
He pointed out a study done by two assistant professors at Georgia Institute of Technology and Vanderbilt University. The researchers used moving data from UniGroup to compare residential interstate moves over the last four years, in a study titled "From L.A. to Boise: How migration has changed during the COVID-19 pandemic."
Migration patterns shifted toward smaller cities, lower cost of living locations, and locations with fewer pandemic restrictions, the study found from April 2020 to February 2021.
"I don't believe that COVID created or changed what was going on," Rothweiler said. "I think it amplified it."
Idaho has seen migration from California for years and the pandemic only increased what was happening, he said. Anecdotally, his neighbors moved here from California for a higher quality of life and a small-town feel.
Twin Falls population was 50,197 according to the July 2019 U.S. census estimates. Tourism, retail, educational, medical and employment opportunities all add up to the daytime population increasing to an estimated 100,000, Rothweiler said.
This migration has led to high demand for homes.
Buying a Home
The people moving to Idaho from out of state are different from locals in their purchase ability, Twin Falls County Assessor Brad Wills said.
"Twin really hasn't been in this position where people are getting multiple offers for more than they are asking," Wills said.
Many buyers from out of the area don't need financing, he said. They aren't as worried if the appraisal doesn't match the asking price. Local buyers are at a disadvantage because banks will only loan a percentage of the appraised value.
"With a market that is appreciating like this, appraisals are normally behind the market," Wills said.
Stan Tobiason, real estate agent and owner of Super Realty of Idaho, agrees with the county assessor. 
"We started to see frantic, multiple offers showing up on properties," Tobiason said. "Things really started selling for over asking price during that time."
The first spike in price growth and demand happened during the fall of 2020. Real estate agents have seen buyers willing to pay the difference if the appraisal comes in less than the asking price, Tobiason said.
"Normally, if you are told something is worth less than you are paying for it, it makes you sad and you don't want to buy it," he said.
People were gladly paying the difference from contract price to appraisal price because they needed a place to live, he said. This further drove up housing prices.
Interests rates have never been lower, which compounds the issue, he said.
The depth of the problem came to light in March and April when Twin Falls saw the lowest inventory of homes ever. There were only 30 homes on the market, Tobiason said.
"Just looking at the city level, that was nuts," he said.
At the end of June, the inventory rose to more than 90 houses.
Even so, even after the rise, local realtors are still seeing less than a 30-day supply of houses. Supply is determined by the rate of houses sold each month, divided by the number of current listings, Nancy Glaesemann, broker with Keller Williams Realty, said.
"That represents, if no more houses came on the market, how long would it take to sell the current inventory," Glaesemann said.
Tobiason said this forces buyers to grab a house instead of having the opportunity to be selective. Buyers are less concerned with their wish list and are willing to look farther away from the city center.
"That has been one of the biggest changes in shoppers parameters," he said.
Typically, buyers who work in Twin Falls try to live in town or neighboring communities Filer, Jerome and Kimberly, Tobiason said. Recently, he has had buyers looking at Heyburn, Rupert, Burley, Gooding, Wendell and Hagerman. Those smaller towns are still facing the same housing shortages.
With fewer houses on the market, real estate agents are becoming more competitive. Western Magic Valley Realtors has more than 630 licensed real estate agents in the association.
Tobiason has heard of buyers waiving the inspection, in addition to paying the appraisal difference, getting rid of wish lists, and looking farther out of town, he said, "because maybe these shoppers have missed out on five or eight homes."
Some buyers are waiving the entire inspection while others are doing it but only for their own knowledge and not asking the owner to fix anything.
Lynn Ellis with Keller Williams Realty said sellers are dealing with multiple offers, many showings, and buyers that aren't even physically in the state.
"Crazy with a capital C," Ellis said.
Her last listing in southern Idaho received 13 offers.
Buyers who want to avoid the craziness and build their own homes are having similar problems.
Construction Industry
During the Great Recession, south-central Idaho's construction trades took a big hit. During that time, workers left the construction industry and, in some cases, never returned, Rothweiler said.
"Their output isn't able to keep up with the demand," he said.
Every single year since 2012 except for one, the city of Twin Falls has issued more single-family-housing permits than the previous year. More permits were issued in 2020 than ever before, he said.
Magic Valley Builders Association, a nonprofit that supports the building industry, is made up of builders and related trade businesses.
James Wallace, president of the association, said the labor pool hasn't changed much in the last 10 years. The average age of a construction worker is 41, according to the U.S. Bureau of Labor statistics.
"It's mostly the same framers, mostly the same electricians, and most like me, are just getting older," Wallace said.
The annual Magic Valley Construction Expo, which happens each March, was started to encourage high school students to join the construction industry. It is hosted by the Magic Valley Builders Association, the College of Southern Idaho Workforce Development and Training, Twin Falls and Southern Idaho Economic Development.
The four factors that determine the final price of a home are the cost of money, labor, materials and land. Right now, the only inexpensive factor is money because of low interest rates, Wallace said.
Lumber prices rose to an all-time high of $1,500 per thousand board feet in May, with the average range between $300 to $500 per thousand board feet. This forced builders to slow construction and look toward other materials.
Local lumberyards that don't have the benefit of being national in scope suffered the largest hit. Wallace said he knows a few of the yards had limit how much lumber clients could buy and stop shipping materials early.
Rothweiler said the city building department was asked if it would accept other forms of materials for outside sheeting during the shortages and price hike.
One of the suggested materials "really resembled cardboard," he said.
The city felt it wasn't appropriate to construct homes with inferior materials, he said. The shortages and pricing increases aren't an excuse to jeopardize the safety and long-term durability.
At the same time, material prices are increasing and in trying to keep up with the demand, there are what Wallace called "wacky" shortages.
A good example happened when the Suez Canal was blocked in March; the incident disrupted supply chains including one that most people wouldn't have thought about, he said.
"There was now a worldwide shortage of lawn gnomes," Wallace said. Although that seems silly, it illustrates how interesting supply chains can get.
It's also important to consider how many moving parts are included while building a home, he said. If, for example, the framer shows up ready to work but the trusses aren't ready, the customer loses the framer for three weeks. Then when that job is finally completed, they are behind for drywall installation. 
"It's just this constant snowball effect," he said.
The fourth part of the home-price equation is land. He has never had difficulty buying a lot in the Magic Valley before.
"Now it's hard," he said.
Like in the existing housing shortage, there is a lack of building lots in Twin Falls.
While it is possible to make a lot of money right now as a home builder, there is also a chance of losing it all, he said.
Tobiason said he has seen hesitation from builders when it comes to locking in a price.
"Most builders nowadays don't want to lock anyone into a price that could be much different by the time the house is done," he said.
Property Values
Another side effect of inward migration and construction costs is rising home values. In 2020, Twin Falls County experienced the largest increase ever in residential value in a single year, according to the county assessor's office.
County assessor Wills said residential home values went up 25% in 2020. Higher-priced houses didn't see as large of an increase.
And it wasn't just a select number of people who had higher property values.
"Everybody," Wills said. "Seriously."
His office measures the value annually from Jan. 1 to Jan. 1. So the notices that went out in June measured home value as of Jan. 1, 2021.
Residents had until June 28 to file an appeal if they believed the estimated value was wrong. This year, the assessor's office received 65 appeals.
After filing an appeal, homeowners go before the board of equalization, run by the county commissioners.
"We have 40,000 parcels so it's pretty easy for us to make a mistake," Wills said.
Because of the number of properties, they use computer-assisted mass appraisal. The assessor's office is required by state law to be within 10% of market value. Each property must be physically appraised every five years.
Homeowners will see the impact of the higher values when they receive their property taxes in the fall. A common misconception is that property taxes can only increase 3% each year, Wills said. Although the county budget can only go up 3%, taxes can go higher. Different property types take on different percentages of the tax based on the market. Currently, residential properties are shouldering more of the tax burden than commercial or agriculture.
People have called and complained about the increase in value because they haven't made any improvements.
"'Nothings happened, why is my house going up in value?'" is a common statement, Wills said.
He understands the frustration; his own home went up 24% in value.
Another reason why property taxes will be higher is the CARES Act. Because of the pandemic, Twin Falls, Kimberly and Buhl all received CARES Act funding. That money was used to give residents a 10% reduction on their property taxes.
Officials fear that local residents won't be able to break into the housing market because of higher home prices and taxes. Rothweiler said he wants people to be able to afford a home in the area where they are working.
"We think that is incredibly important in the area of public service," Rothweiler said.
When the market will return to normal?
The market will most likely take a few years to stabilize, Wills said.
"I don't see it ending," he said. "I don't see it slowing down for another two to five years."
True economics are at play. The demand is outpacing the supply.
"The city of Twin Falls and no other community is going to be able to change the supply chains," Rothweiler said.
Idaho-specific programs might be able to help frustrated buyers. In particular, the Idaho Housing and Finance Association, known as Idaho Housing, offers affordable loans to qualified buyers. These programs started out for first-time homebuyers only but have since expanded. The programs can help buyers with down payment assistance and lower interest rates, Tobiason said.
Waiting might not be the best option for buyers, he said.
"You just have to pounce when you see something that meets your needs."
PHOTOS: The housing market
Downtown housing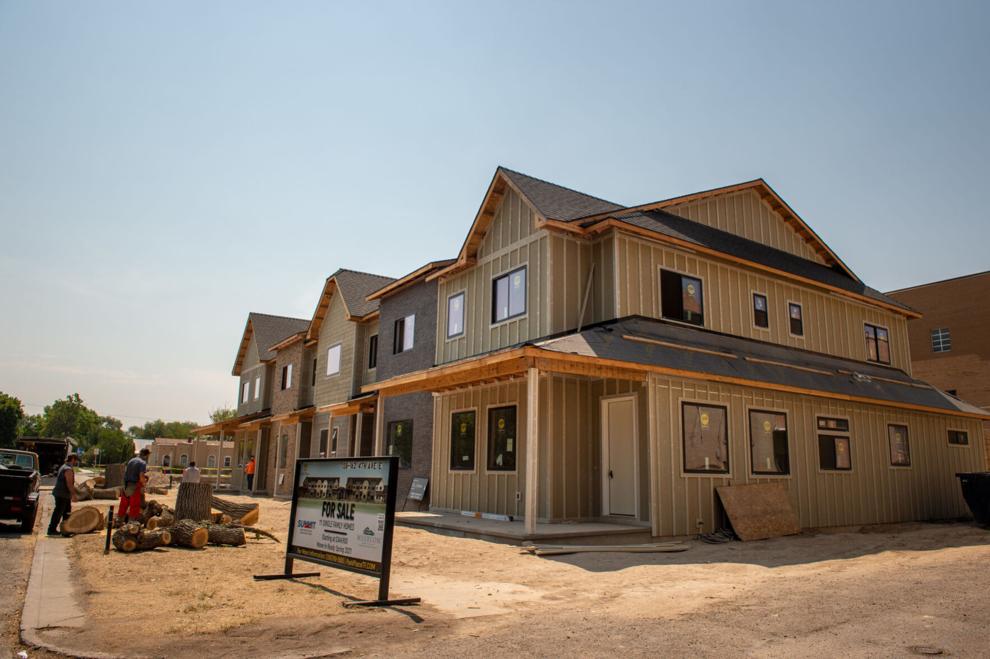 The housing market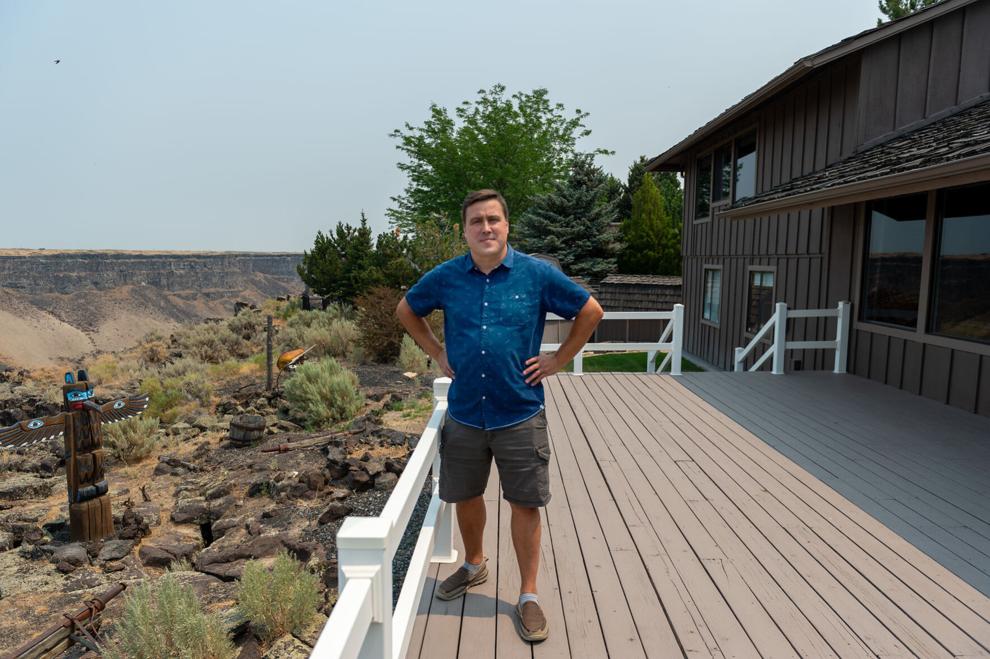 The housing market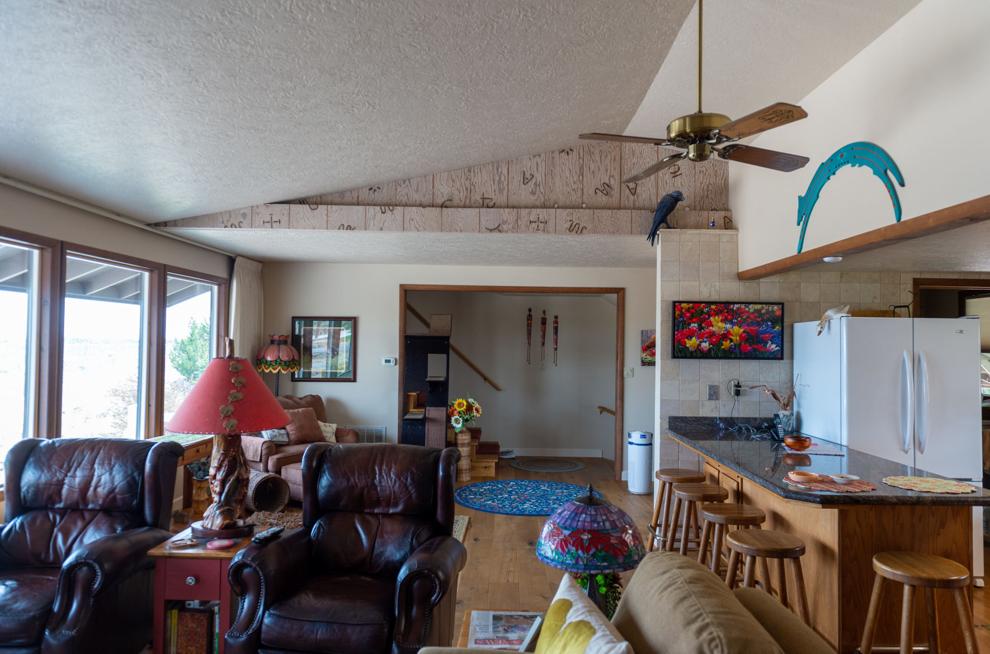 The housing market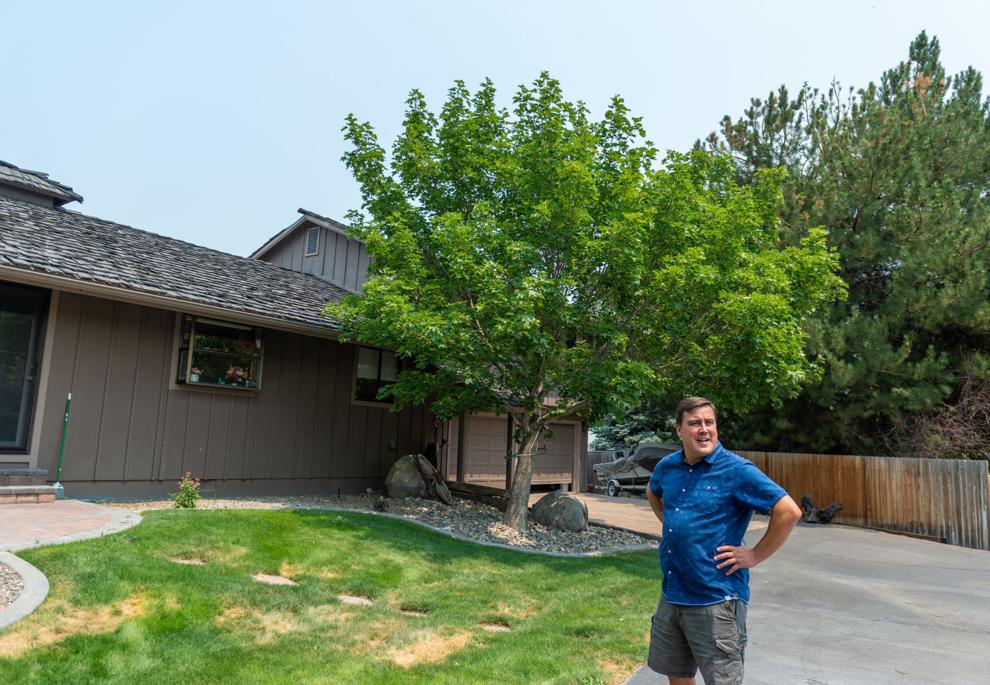 The housing market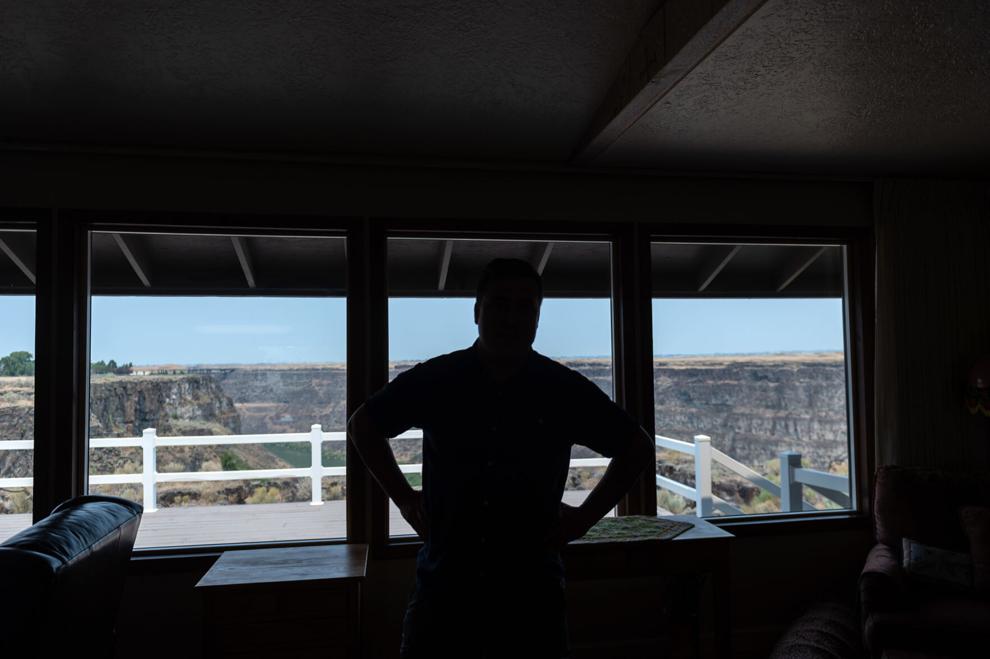 The housing market
The housing market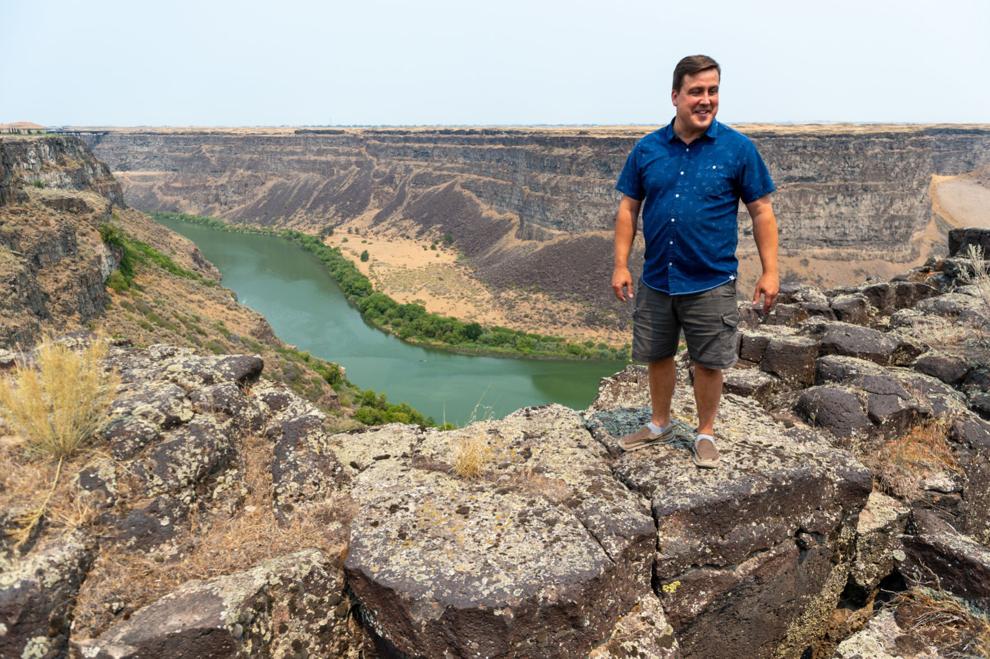 The housing market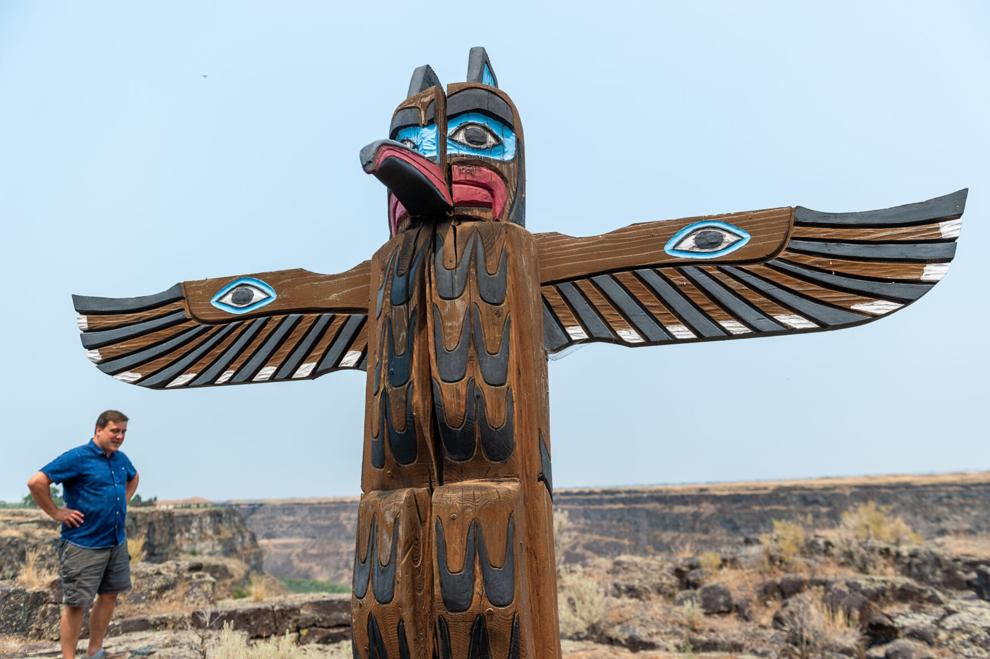 State of the housing market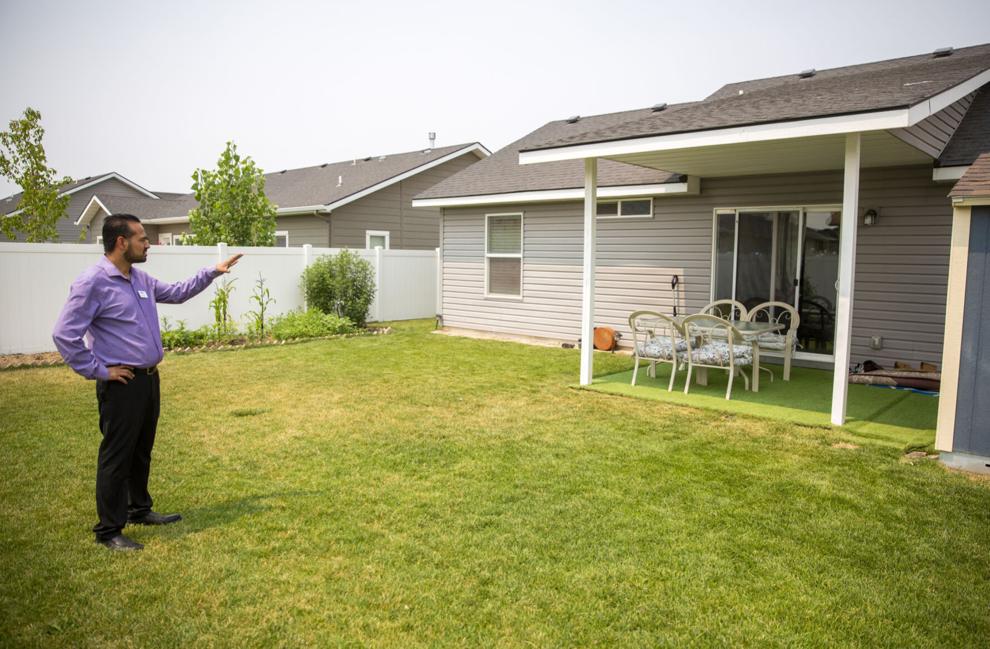 State of the housing market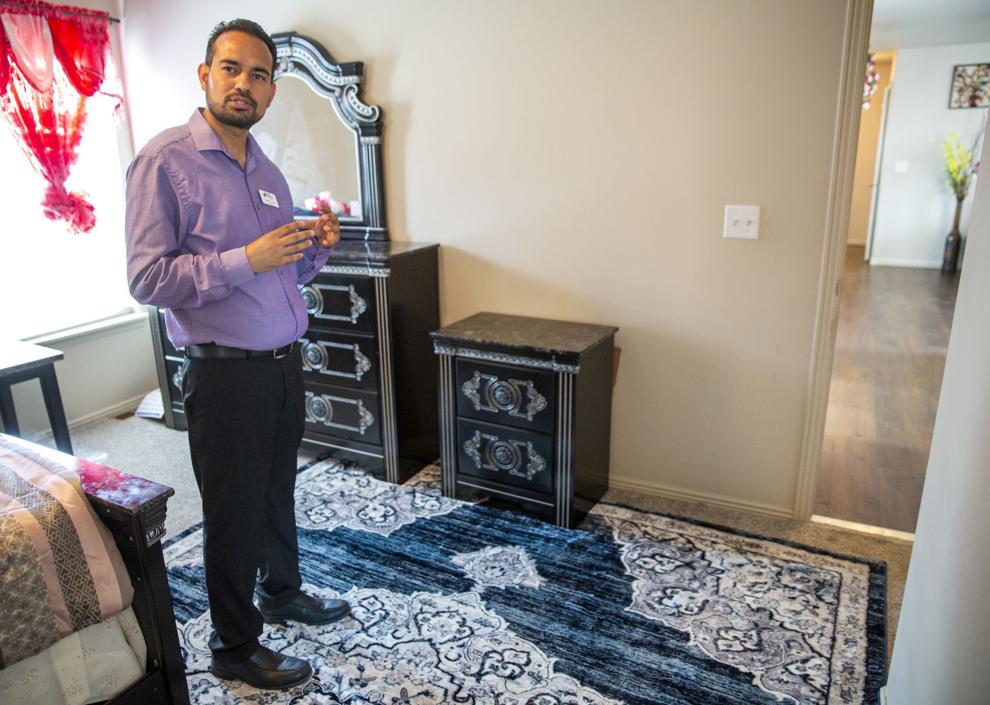 State of the housing market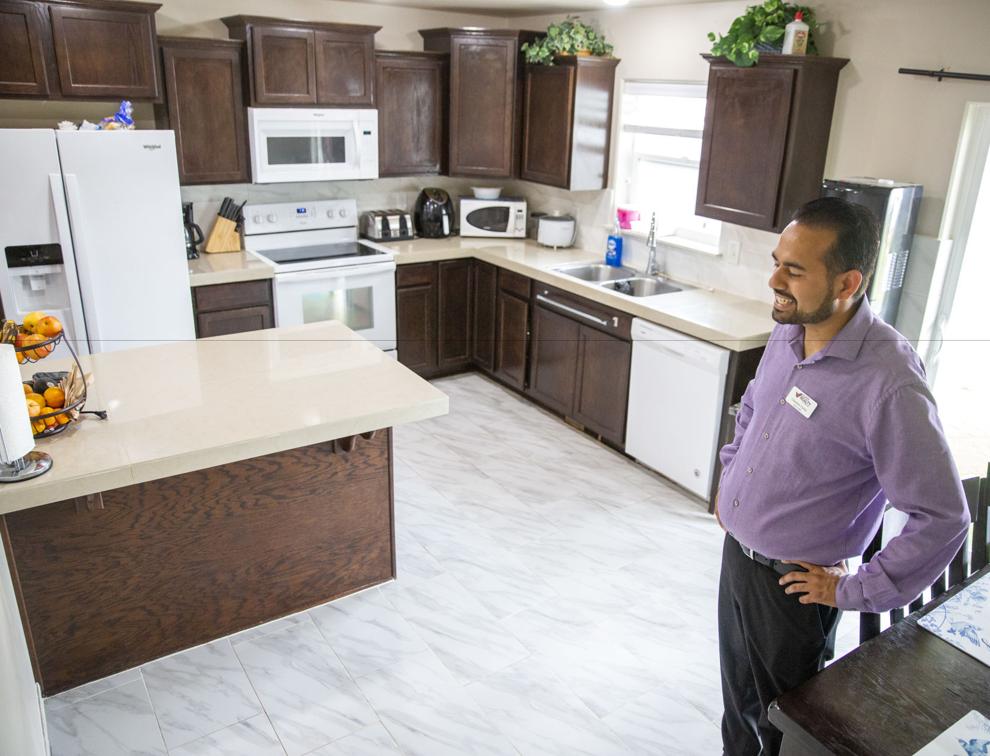 State of the housing market
State of the housing market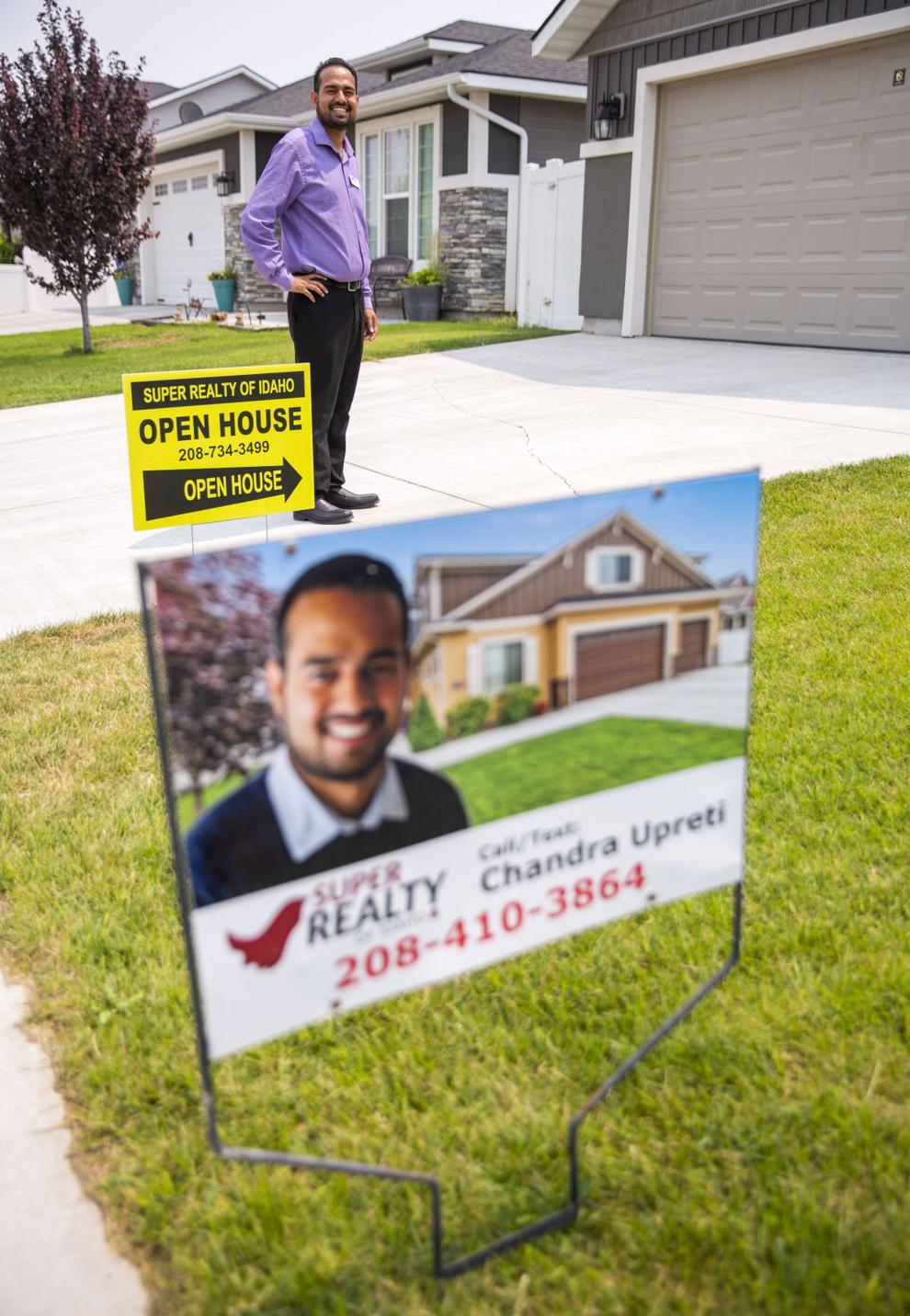 State of the housing market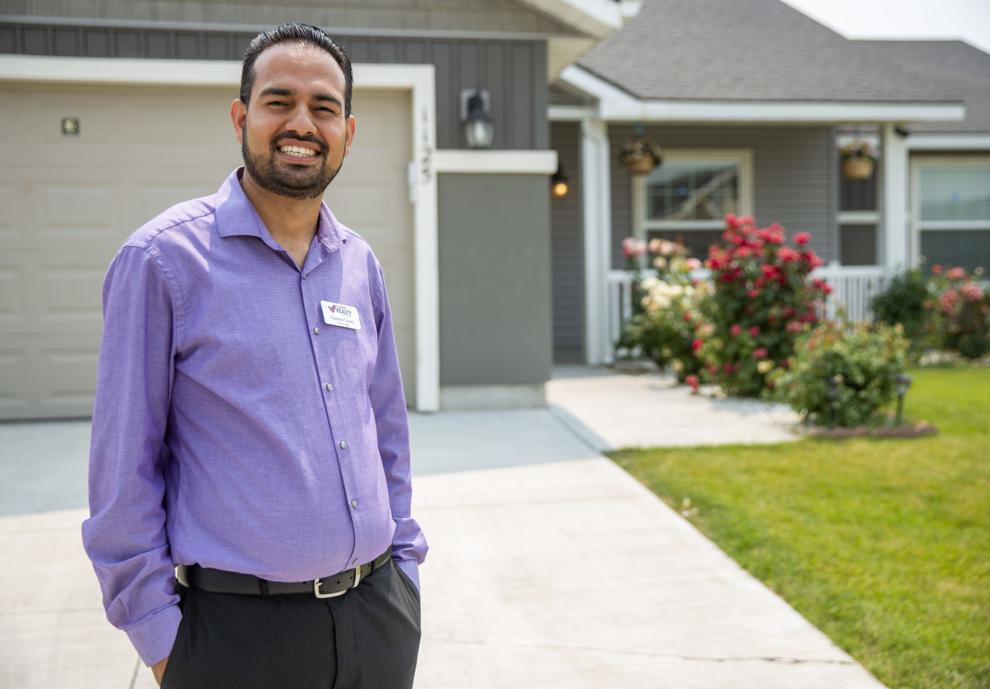 State of the housing market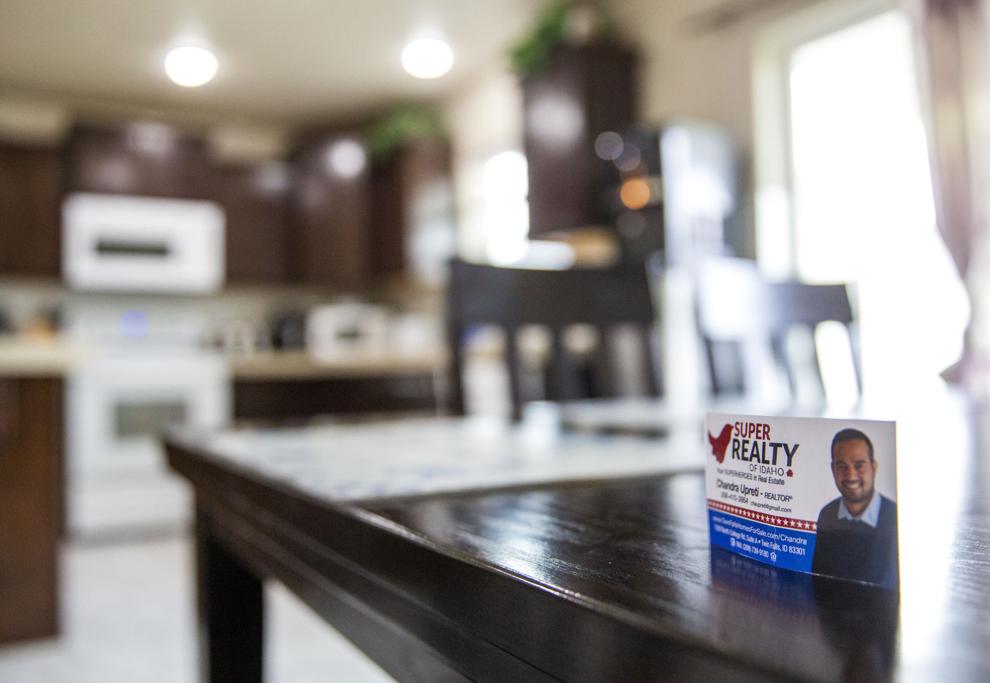 State of the housing market
State of the housing market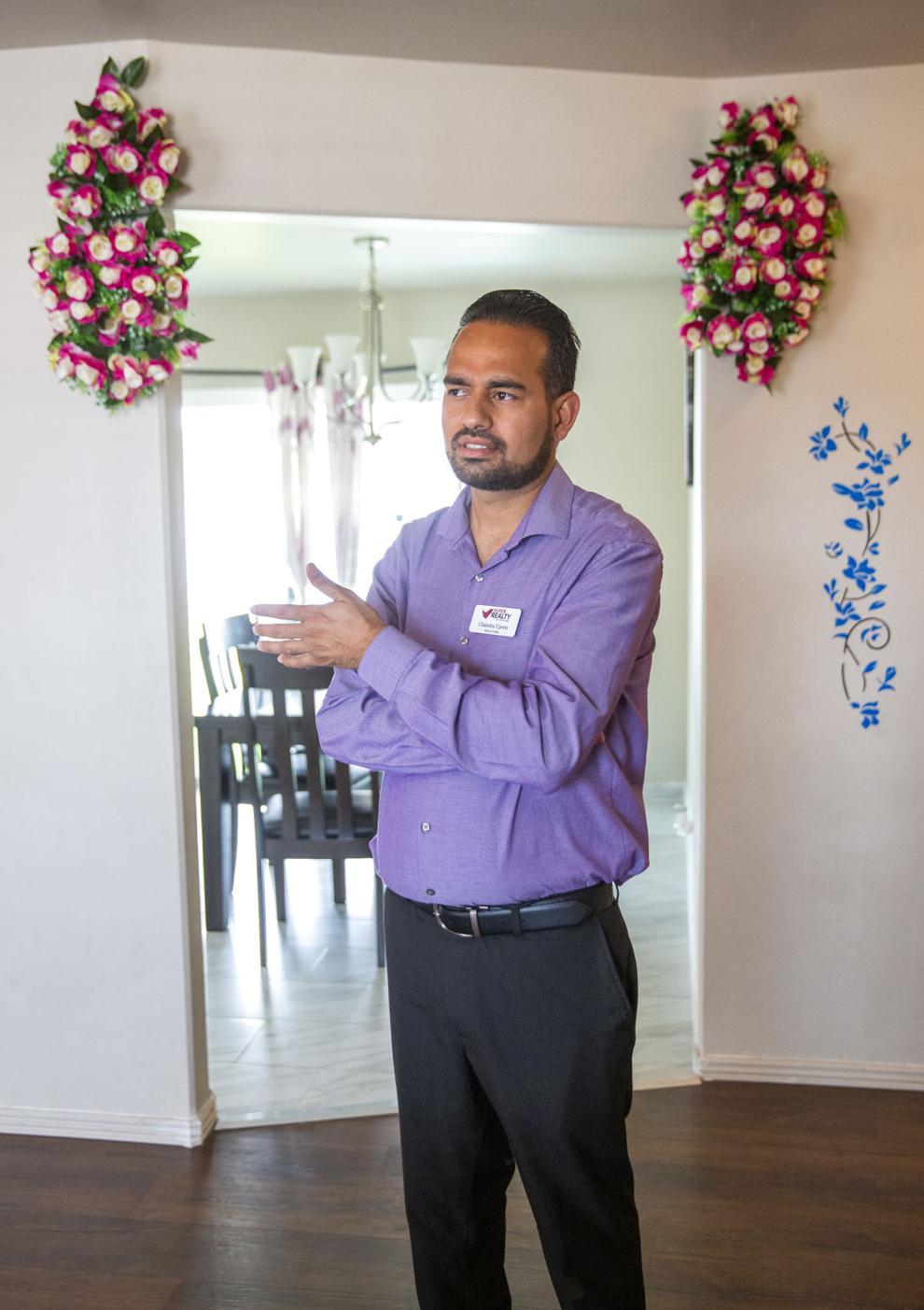 New builds downtown Twin Falls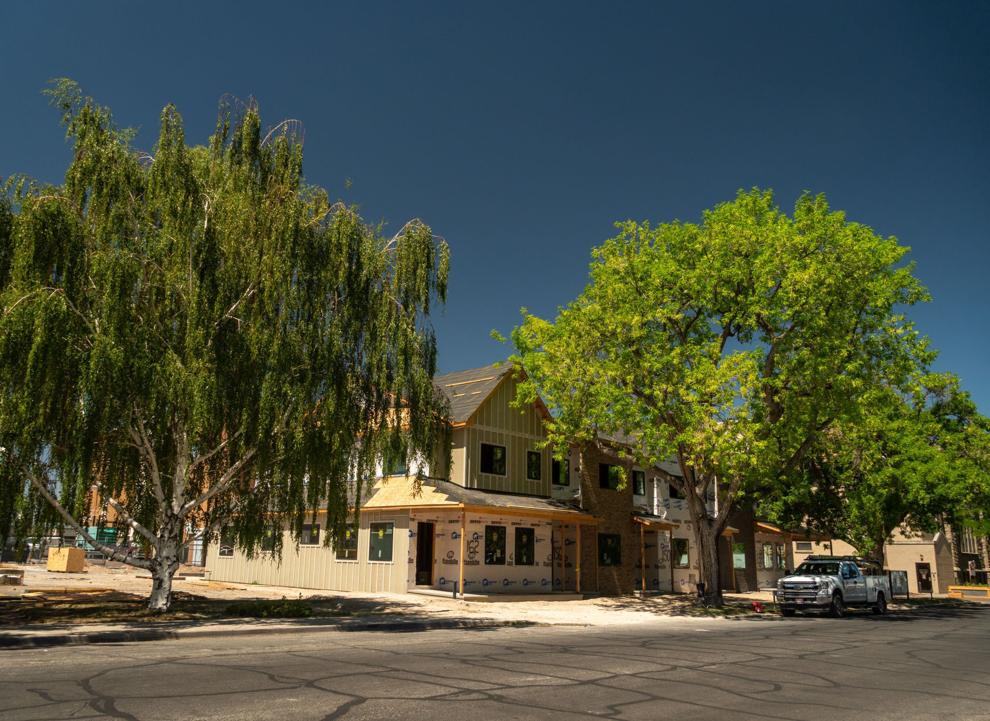 New builds downtown Twin Falls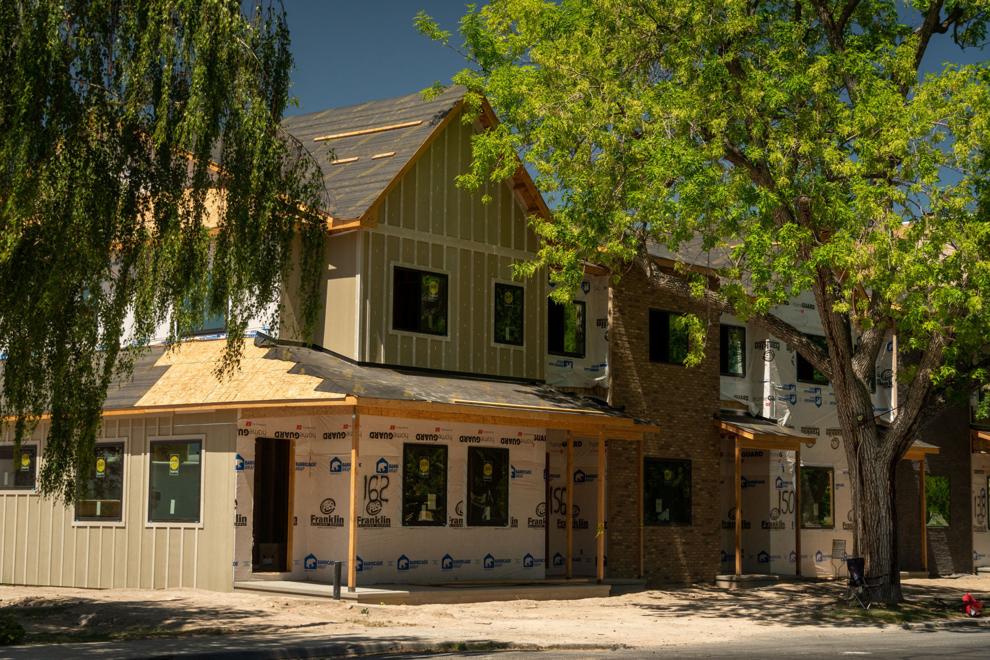 New builds downtown Twin Falls
New builds downtown Twin Falls
New builds downtown Twin Falls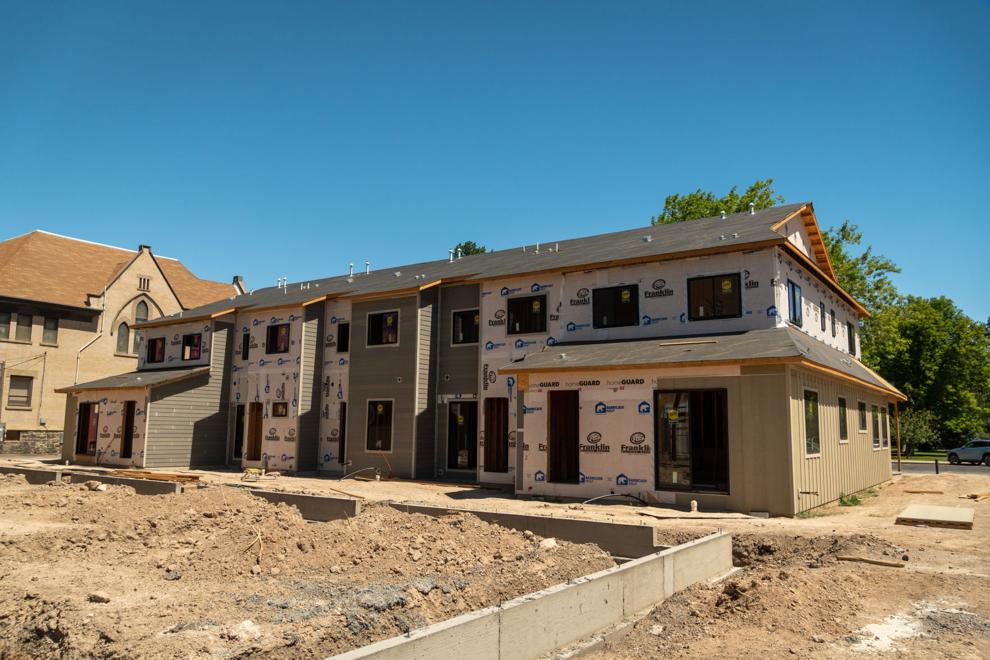 New builds downtown Twin Falls