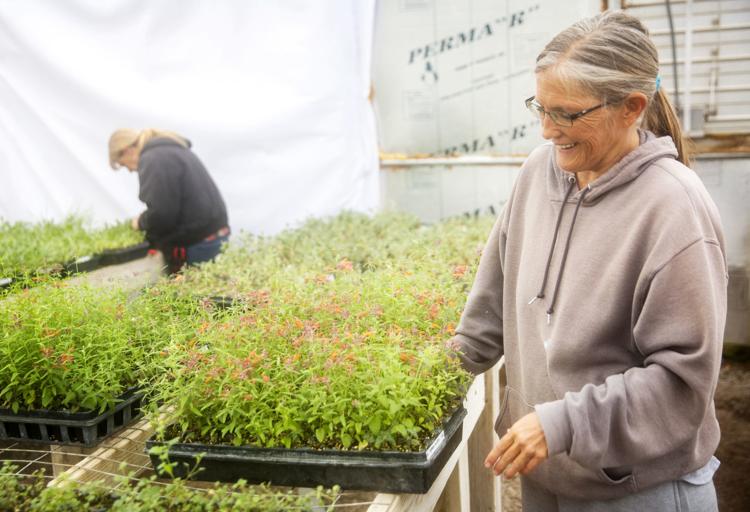 BURLEY — Magic Valley residents may need to rethink how they landscape their yards in the future as water in the valley becomes more scarce.
Incorporating native plants in landscapes is a great way to increase water conservation, Stephen Love, president of the Idaho Native Plant Society and plant sciences professor at the University of Idaho, said. These species often do not require fertilizers or pesticides. A garden filled with native plants also requires minimal maintenance and grows well because the plants are adapted to the soil and climate.
"Southern Idaho is on the verge of very serious water problems," Love said. "Look at how Twin Falls is growing, but there is no water to deal with it because it is all tied up legally."
When most people think of native plants, they picture sagebrush and rabbit brush, he said, but Idaho's selection of indigenous plants includes trees, shrubs, grasses and flowers.
"Idaho has the best conifers," Love said. "You can really create a sense of place using native plants in landscaping that looks like where you live. And that place can be absolutely, remarkably beautiful."
Native plants within a species in the wild tend to be diverse. Most native plants, — even in the forests — are drought tolerant, requiring much less water than traditional landscape plants, he said. Native plants also support habitat for small animals such as rabbits, squirrels and pollinator insects including butterflies, moths, small flies and beetles that are being squeezed out as urban areas creep into areas that were once primarily rural spaces.
Most of those small creatures evolved with specific plants. Use of those plants for commercial and residential landscapes help restore those habitats, Native Roots CEO Steven Paulsen said. Native Roots, a Magic Valley company, worked with Love through the university to develop native species for market.
"Some pollinators depend on specific native plants and when those plants are removed, those pollinators are gone," Love said. "One example is the Monarch butterfly and milkweed. It will only feed on that. A lot of pollinators are like that."
Keeping your garden tidy
"There's no such thing as a no-maintenance garden," Paulsen said. But indigenous plants require far less maintenance and do not attract pests.
Native Roots spent years developing and marketing indigenous plants of the Great Basin and Intermountain West for restoration projects and for commercial and residential use. Most of the plants are sold out of state to grow-out facilities that then distribute to nurseries.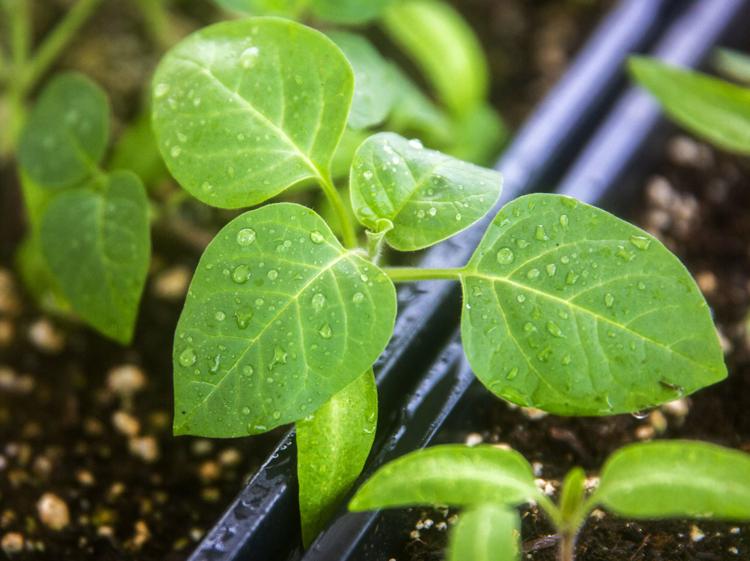 Native Roots offers a collection of 39 branded species on its website that are mainly from Idaho, with a few varieties stemming from Utah, Montana and Wyoming.
Paulsen's love for native plants inspired the business, along with the realization that there was a "huge demand" for native plants. "And there was a poor understanding of how to get native plants to the market," he said.
The company sells genetically diverse plants for restoration projects and to others who want them, but the commercial and residential market tends to want more predictable plants, Paulsen said. Its branded plants are not hybrid, but rather one parent plant is selected for specific attributes, and the offspring, in turn, exhibits those traits. This provides consistency within the species.
Nobody wants to buy five of the same plants and have them look totally different from each other in their yard, he said.
The company grows 2,000 species and has trademarked a line of 300. It can also put together a palate of plants native to a specific area.
"It's sad to report that Idaho has been really slow catching on to it," Paulsen said.
There can be drawbacks
"It's easy to love a native plant garden to death," Love said. "People have to learn to garden differently."
In addition, finding native plants can be difficult, he said. More and more nurseries currently offer native plants, however, and mail order is also an option.
What people should not do is go out on public lands and dig up specimens, Love said.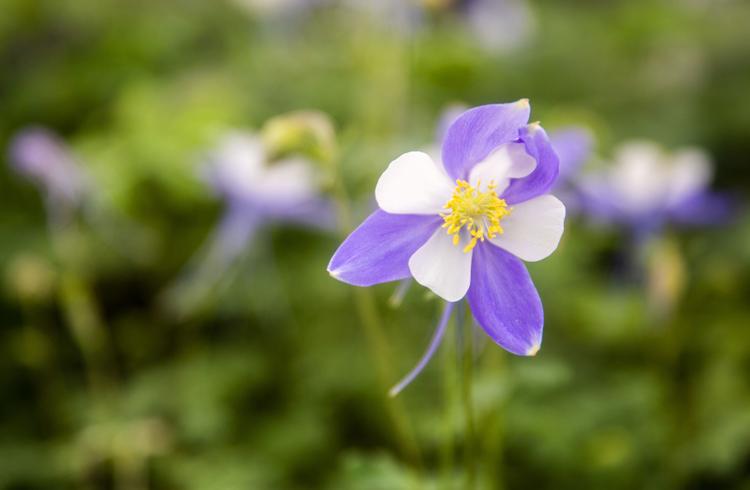 "Most of them are drought tolerant anyway and so they have very deep, strong roots that would make it hard to transplant them," he said. It is also illegal.
People can, however, harvest seeds on public lands, except at national parks and national monuments, where it is prohibited. Those opting to harvest their own seeds should research how to sprout them successfully, Love said.
Magic Valley residents are welcome to visit Native Roots greenhouses and purchase the plants directly from them. The company's greenhouses will hold a special event on Mother's Day, May 12, where the public can learn more about native plants.