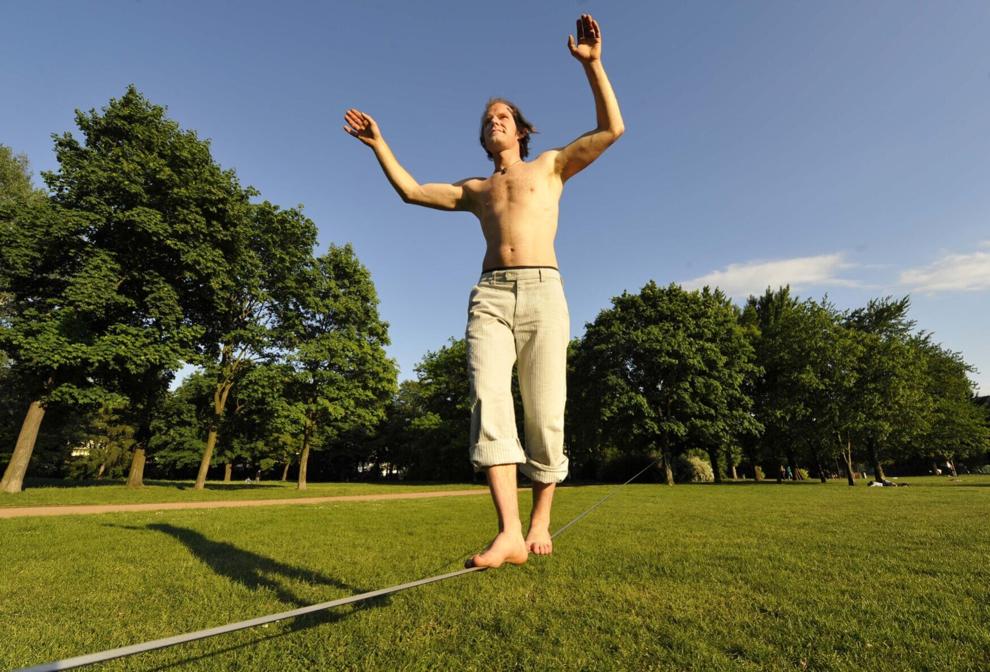 What is it: Balancing on a length of webbing stretched between two trees, similar to a tightrope walker.
Who it appeals to: All types, from kids to retirees to working professionals, according to Mark McKee, president of Slackline Minnesota, a nonprofit that promotes the activity.
What goes with it: Healthy food and water is best, according to McKee. After all, you're trying to stay upright.
What to wear: Anything comfortable. And slacklining is typically done barefoot.
Rules, schmules: Like yoga, slacklining is more of a personal practice than a competition. You can walk on the line, do yoga poses, or even handstands. Just make sure you follow safety precautions. Slacklineminnesota.org has information to help you get started.