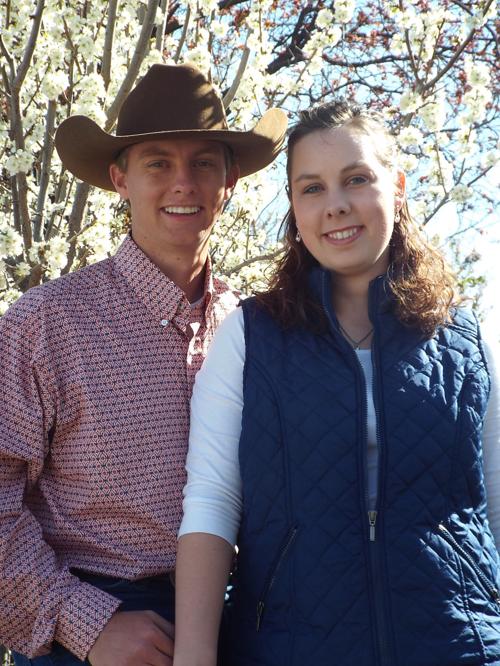 Mark and Wendy Jenkins are pleased to announce the engagement of their son, Heston Leigh Jenkins to Shaunie Daniels, daughter of Cory and Jill Daniels.
Heston is a 2010 graduate of Filer High School and LDS seminary. He served a mission for the Church of Jesus Christ of Latter-day Saints to the Colorado Denver South Mission. He graduated from the College of Southern Idaho in May of 2015 in Equine Business Management. He will attend Utah State University this fall where he will continue his education in Equine Business Management with a minor in Agribusiness.
Shaunie graduated from Malad High School in 2011. She is also a graduate of LDS Seminary and Institute. She is currently attending Utah State University where she is majoring in Agricultural Education with a minor in Animal Science.
Heston and Shaunie will be sealed in the Brigham City Temple on Thursday, June 4, 2015. All family and friends are invited to attend a reception in their honor June 6, 2015 at the Filer LDS Stake Center from 6:30-8:30 p.m.
Be the first to know
Get local news delivered to your inbox!